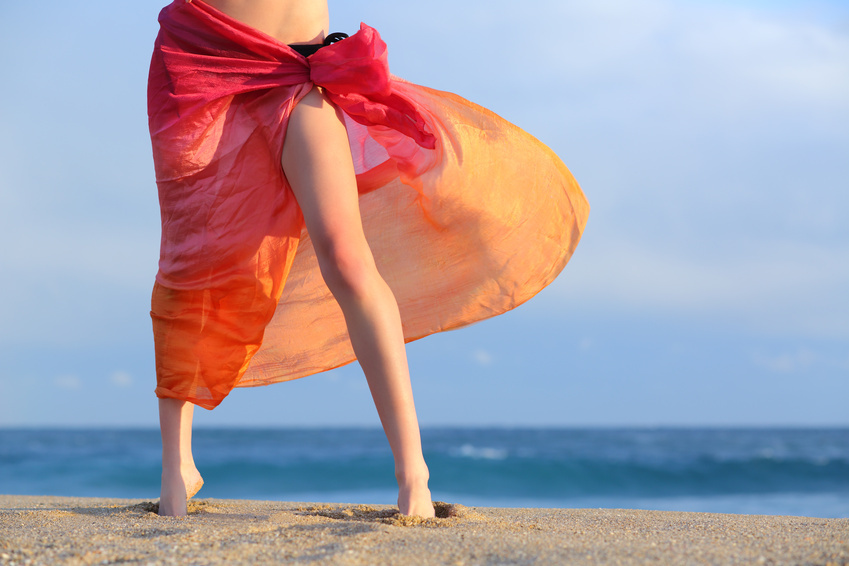 Whether lounging by the pool or headed to the beach for holiday, a kaftan is an ideal clothing choice for staying comfortable while enjoying the relaxed, breezy feel of summer. Beach kaftans come in a wide variety of lengths, shapes, colours, and patterns, allowing you to personalise your warm weather wardrobe. Choosing the right one for your shape and style ensures a comfortable look you can take from day to evening and from the shore to dinner.
Material

Cotton kaftans breathe in even the hottest weather and dry quickly, making them popular for wearing by the pool or on the beach. These kaftans help keep you cool while protecting your skin from the sun, an essential feature when spending time outdoors in the summer months. Silk kaftans offer a more glamorous look perfect for wearing by the pool and then pairing with high heels for an evening out. When used specifically as a beach cover up, crocheted options are particularly popular. While providing coverage and sun protection, these women's kaftans still let you show off your favourite swimsuit.
Patterns and Colours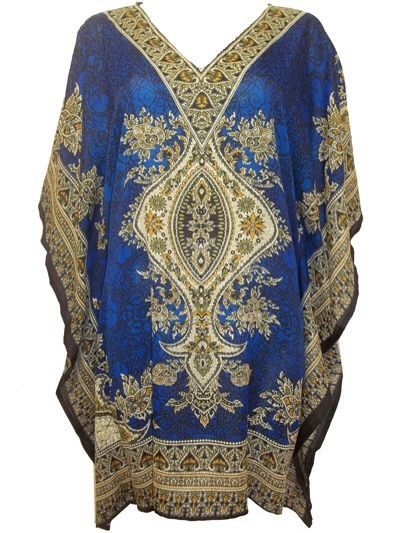 Summer is the perfect time to try bright, bold colours, and patterns. Before choosing, consider your particular body shape. Many vintage kaftans feature solid colours with embroidered details along the neckline and down the front of the body. This is a flattering look for a wide range of body shapes, both adding visual length to the body and creating a slimming effect. Those with fuller figures should choose this style or a small all-over pattern that redirects the eye, which also slims the appearance. Smaller wearers wanting to add shape or visual size should choose larger patterns. Ones concentrated on the hips and bust line add visual breadth, giving the impression of a curvier figure.
Length and Shape
Though largely a matter of personal preference, following some basic guidelines on length and shape create the most flattering look. A long kaftan or long kaftan dress is the classic look, but these ankle-grazing styles can overwhelm petite wearers. A short type, like a kaftan tunic, achieves the carefree, elegant look without making a small woman look even smaller. For many, the appeal of the kaftan dress is its loose, flowing effect, but this does not flatter all body shapes. Adding a belt, or a style with a slight nip in the waist creates more shape for the body. This removes the boxiness of the style and creates a flattering silhouette for nearly all women. Those with particularly heavy torsos look best without a belt but should choose a kaftan that grazes the sides of the body to avoid looking heavier.