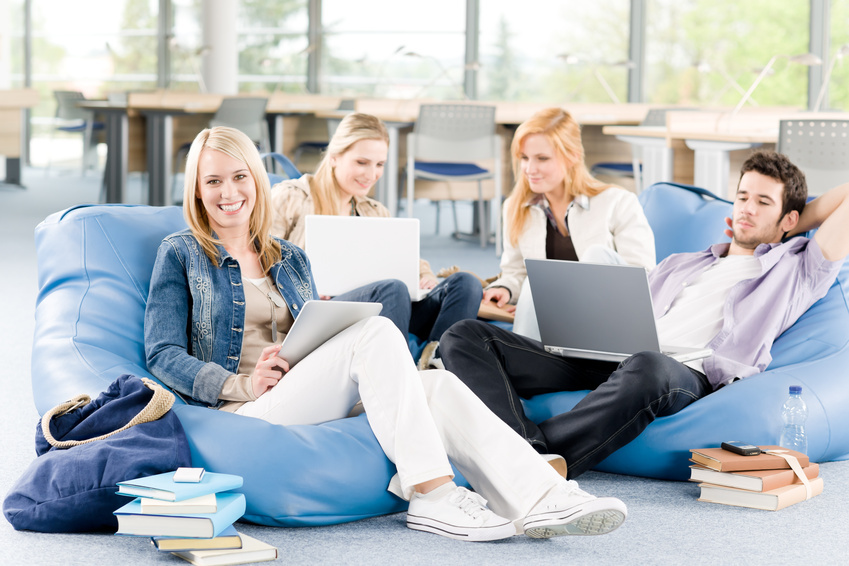 Bean bag chairs are a fun way to update any room. They provide a comfy option when watching television and snuggling together in a large bean bag chair is a cosy way to read to children. Bean bag chairs come in wide range of sizes and shapes, and buyers should consider the level of comfort offered by the filling.
Filling for Bean Bag Chair
Modern bean bag chairs are filled with fire retardant polystyrene beads, which are light, airy, and resist compression. These tiny beads move to form around the body to create a comfortable nest. The plastic used to produce the polystyrene beads is often made from recycled bottles. Buyers can find extra bean bag filling so that they can choose the level of firmness for the chair.
Size of Bean Bag Chairs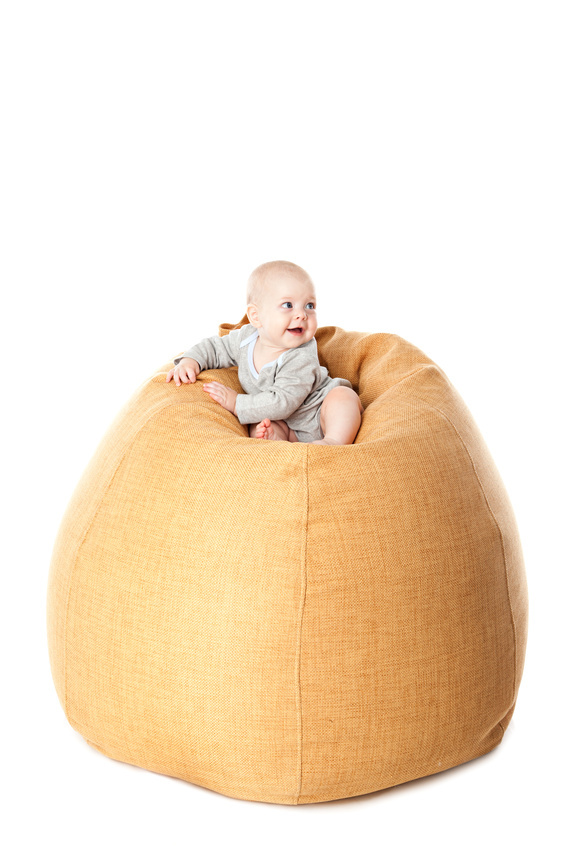 Bean bags chairs are available in sizes ranging from small to extra large. Children's bean bag chairs are just the right size to encourage sitting and reading or to keep them comfortable while watching a DVD. Large bean bag chairs are ideal for adults and are made from more sturdy materials to withstand the extra weight. Giant bean bag chairs accommodate two or more adults, and they can be used for parties or a night in watching television or listening to music.
Shape of Bean Bag Chairs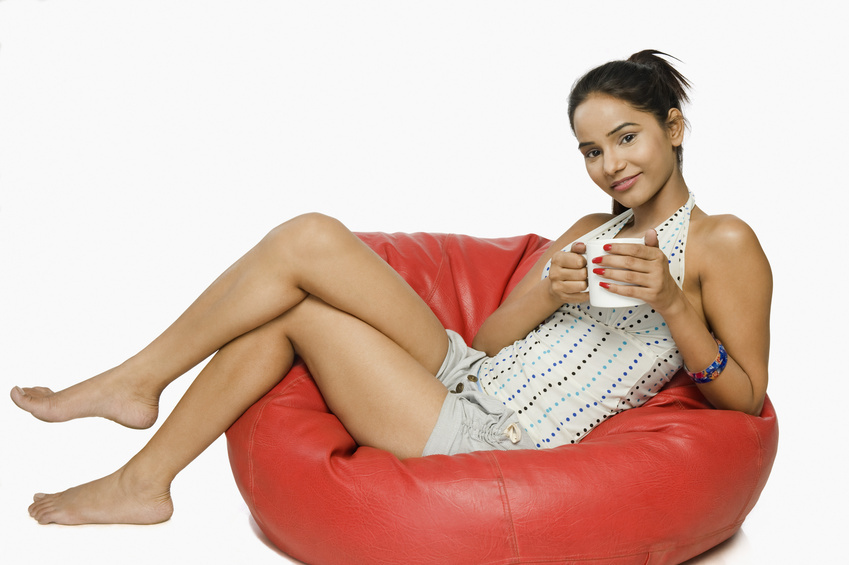 Round bean bags chairs remain a popular choice, but there are modern shapes that suit a range of interior designs. Square bean bag chairs look like cubes and function as an ottoman, temporary dining chair, or table. Gaming bean bag chairs are round and wide at the base, tapering towards the top to create a back. This shape keeps the user in a comfortable upright position, which is ideal for playing computer games. It also provides a more supportive seat for guests.