Composite doors are quickly becoming one of the most popular types of doors in the UK, and a blue one makes a beautiful choice for most homes. Buying an external door requires consideration, information, and a budget. Take a few minutes to learn about the process to ensure that you get a composite door that fits and looks great with your home.
Composite Blue Door Size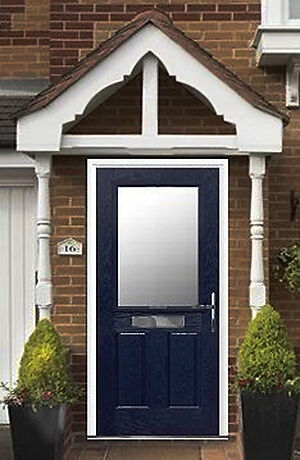 The standard door size varies depending on the age of the home. Modern homes feature door frames that are disabled accessible, according to the UK Building Regulations. Old doors might be smaller. Sizes usually range between 1981 by 702 millimetres and 2040 by 826 millimetres. Measure the door frame to get the correct size for yours.
Composite Blue Door Features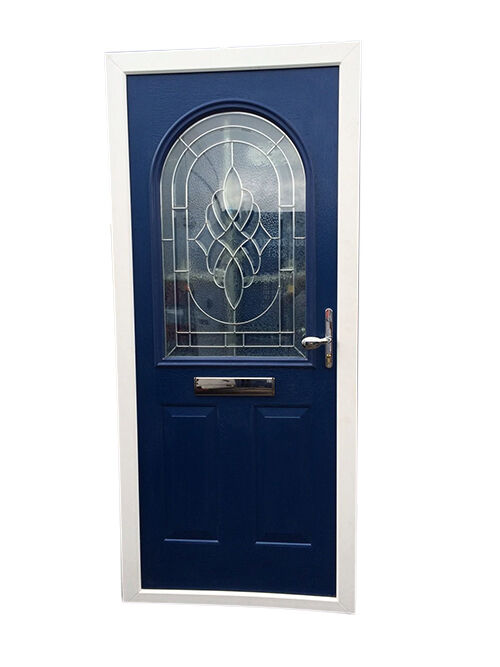 There are a couple of different features to look for in blue composite wooden doors. While they are all the same colour, some doors have different decorative elements, such as inset wooden panes or glass panels. Features range from inlay and design, to factors that affect the construction of the door, such as a rounded top. Make sure you match design options such as rounded corners to the door frame.
Composite Blue Door Swing
Composite external doors can feature one of two swing types. Inswing or I/S doors are popular because they open inwards and do not block the street when open. Outswing doors are popular because they offer more security, are impossible to kick or break in, and allow homeowners to place items in the hallway that might be blocked by an inswing door. Generally, it is a good idea to use an inswing door if the door opens onto a busy street, but anyone with a garden or walkway can choose an outswing door.
Composite Blue Door Security
Most composite wood doors have about the same level of security. However, to ensure that the door is secure enough, check the thickness of the door, ensure that the door fits snugly but properly into the frame, and then use a security friendly doorknob. Buying a door with no glass, or very small glass panes, significantly above the door handle is also important for safety.
Composite Blue Door Energy Efficiency
One of the best reasons to buy a new door is to upgrade the old one with a more energy efficient door. An Energy Star door is any door that features an Energy Star rating, meaning that it qualifies as highly energy efficient. An Energy Star door helps to maintain a constant temperature inside the home.