Digital or mechanical? Cool black or funky neon? Water resistant or mud proof? Casio's range of G-Shock watches means there is an answer before you even know the question. Here's how to choose your watch.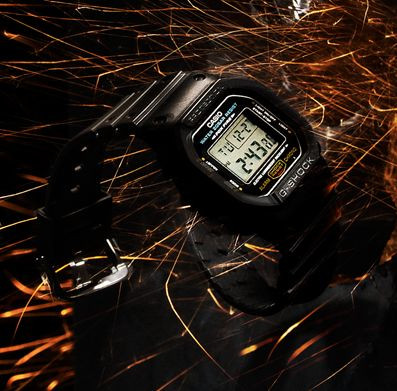 What will you use it for?
Where will you use it?
Classic or cutting edge?
The most popular G-Shock watches.
How much do you want to spend?
Although some Swiss watch manufacturers often claim that their timepieces have been chosen by military personnel, you'll actually find a Casio G-Shock strapped to the wrists of many of the world's elite forces.
When it comes to accuracy under pressure, the G-Shock is almost unsurpassed. A Casio designer named Kikuo Ibe made sure of that. Well aware of the frailties of traditional mechanical watches, Ibe and a small team developed the Triple 10 concept: that a watch should still operate after a ten-metre drop, under a ten-bar water resistance and with a battery life of ten years.
Inspired by watching children bounce a rubber ball around a park, Ibe and his team came up with the idea of suspending the central, time-telling module of the watch within a hollow shell. The first Casio G-Shock, the DW-5000, was launched in 1983 and grows ever more popular thanks to its durability.
Telling the time is a given. But when will you turn to your G-Shock? When you need an alarm clock? So you can tell the time in the dark? As a timer to help you perfectly boil an egg? Some G-Shocks come with more features than others. If you are after an all-rounder, then all G-Shocks offer precise timing along with secondary alarm and stopwatch functions. But if you need something a little bit different – a watch that will survive the buffeting winds of a 12,000-foot skydive, or the intense cold of a polar expedition – then you will find a number of timepieces to satisfy your demands.
The clue is in the prefix of a G-Shock's model number. Here are some of the most common, along with the main features they include.

Table 1: G-Shock designations and their main features
AW – Analogue, water resistant
AWG – Analogue Wave Ceptor (radio-controlled calibration)
DW – Digital, water resistant
G – Standard G-Shock designation
GA – Large format, analogue G-Shock
GAC – Large format, analogue G-Shock with sub-dials
GD – Large format, digital G-Shock
GDF – Altimeter, barometer, thermometer
GL – Moon phase, tide indicator
GRX – Solar recharge panel
GS – Screw-back case, Wave Ceptor
GW-A – Analogue Aviator series with Wave Ceptor
GX – Extra large size
GXW – Extra large size with atomic synchronisation
MTG – Metal casing and bracelet
MRG – Mr G line: analogue/digital display, titanium casing
If you intend to use your G-Shock as an everyday watch, you might want to choose a model that sits comfortably with everything from a suit to jeans and T-shirt. A G-Shock classic such as the GW-M5610-1ER would be a good choice, given its black fascia and strap, a slimline fit that wouldn't look bulky beneath a shirt cuff and ageless styling.
However, should you find yourself embarking on a round the world expedition, something like a G-Shock Riseman is a good bet, thanks to its built-in barometer, altimeter and thermometer, not to mention its Wave Ceptor time adjustment, which switches between time zones in the UK, USA, Europe, Japan and China.
Since Casio has built its G-Shock watches to last, you can pick up an example in good working order from almost any year since 1983. New G-Shocks are being produced all the time, and while they have always been popular, their sheer adaptability has attracted many collaborators and celebrity endorsements, further broadening the already huge range.
The age of a watch will often influence the features it contains. Some modern G-Shocks include solar panels, digital compasses and Bluetooth functionality, while an older watch will likely be stripped down and of a simpler design.
The DW-5000C and DW-5600C models are two of the most recognisable G-Shock watches, with the latter belonging to the longest running range.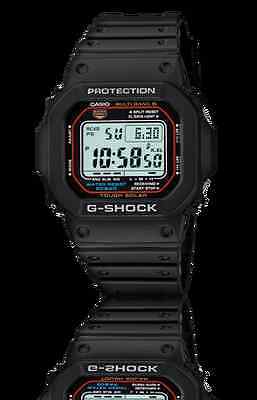 Classic
: The 5000 and 5600 series watches feature the iconic small square watch module and shock-absorbent casing. These are the watches most closely identified with Kikuo Ibe's original designs, and although the 5000 series has since been retired, it is sometimes possible to pick up a great example from ebay.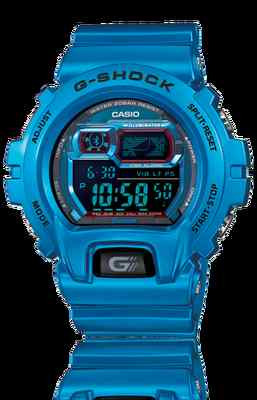 Bluetooth V4.0
: These
clever watches
pair with your smartphone and let you control your music from your wrist. Notifications of messages and emails received by smartphone will also be displayed on your watch.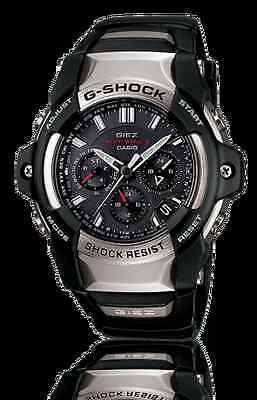 Premium
: Consisting of the MTG, Giez and Aviator lines, these are premium G-Shock watches featuring high-grade materials such as titanium or stainless style, disguised solar panels for subtle battery recharging and, in the case of G-Shock Aviators, analogue mechanisms and watch hands that perform in the most demanding environments.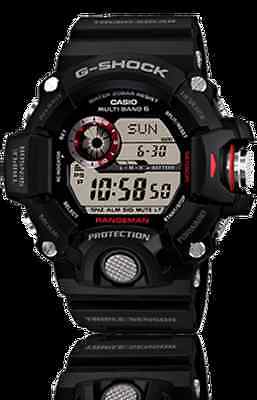 Master of G
: The iconic Riseman, Frogman, Mudman,
Gulfman
and Rangeman G-Shocks are all part of this line, featuring asymmetrical designs, increased shock protection, integrated compasses, large protected buttons and thermometers. It is easy to see why members of the emergency services often wear these watches.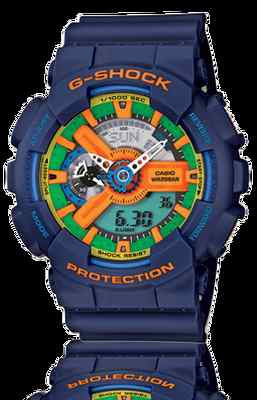 Oversize
: All the features found in the rest of the G-Shock ranges, but housed in larger cases and in more distinctive colours. Whether analogue or digital, these watches are a great mix of practicality and bold statement making.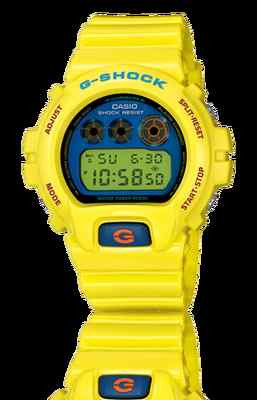 Colour
: The natural extension of the G-Shock range's fashion appeal, the
Colour
range features some truly retina-scorching combinations. These are among the more popular watches, as colours are regularly added and withdrawn.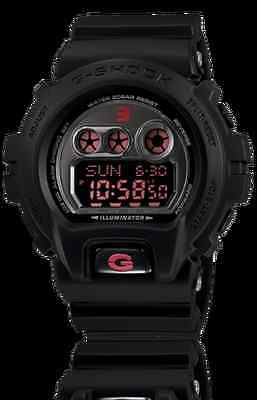 Limited Edition
: Sporting all of the features you'd expect from a top of the range G-Shock watch, these rare timepieces are the results of collaborations with artists from many fields, and are often only available for a limited time. As a result, they can become very valuable as collectors seek them out. Partners have included Eminem, whose watch features the skyline of his home city of Detroit, as well as brands such as Stussy and LEGO.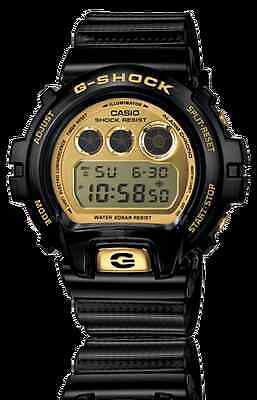 Anniversary Special Editions
: These limited edition G-Shock watches are also highly sought after, being released in a very brief window to commemorate a particular milestone. They are based on original designs with modern cosmetic design changes and are produced in extremely limited numbers.
What you'll pay for a Casio G-Shock watch on ebay depends on the features you'd like, as well as the collectability of the timepiece. Limited Edition and Anniversary Edition G-Shocks can be among the most expensive models, along with the feature-packed Master of G watches. Part of the fun of buying a Casio G-Shock is exploring the huge range of watches around and finding the one that perfectly suits you – be it a watch from the year your first child was born, or one a favourite film or TV character wore.