Curtains play a significant role in interior decor beyond providing privacy. Therefore, you should try to coordinate all your curtains with each other to create a unified look and feel to each room. Net curtains are transparent curtains that you put under the thicker curtains, and you need to match them carefully with the surrounding curtains and decor.
Measure for Net Curtains
Before selecting any patterns or curtain gathers, you need to know the size of the curtain. First, measure the window width from wall to wall. Remember that net curtains are generally narrower than other curtains as they hide beneath the thicker layer of curtains when you draw the latter. To measure the drop of the window, start from the top of the curtain pole or the top of the window recess and measure to the bottom of the window sill. The net curtain does not have to reach the ground but only cover the area of the window while the larger and thicker curtains hang from the top to the ground. Net curtains are for viewing from the outside and for hiding from curious looks when you open the main curtains.
Choose the Net-Curtain Pattern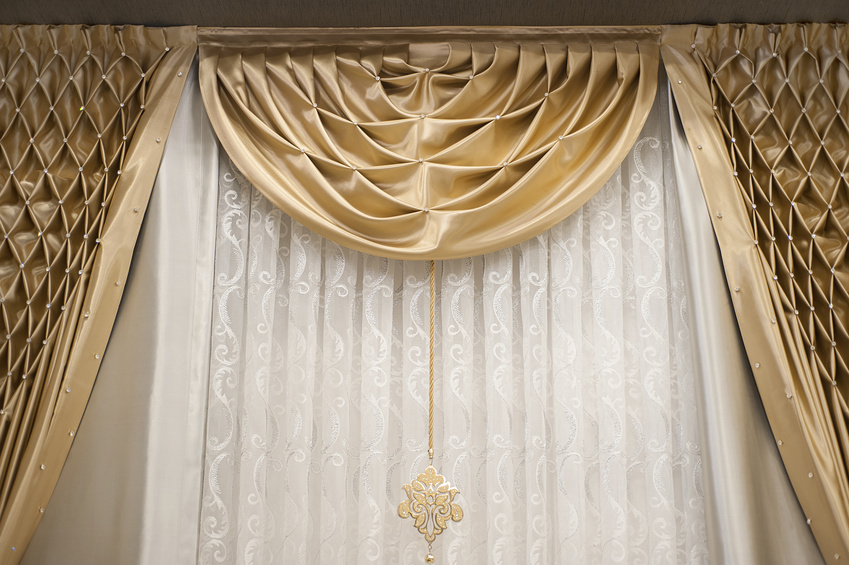 The net-curtain pattern affects its gather. Dense pattern requires less gather because otherwise the pattern would not be properly visible. A plainer pattern, on the other hand, calls for more gather in order to give your home more privacy and make the new curtains less transparent. Moreover, some net curtains only have pattern at the bottom and thus are not suitable for longer drops, such as for doors or long windows.
Choose the Net-Curtain Gather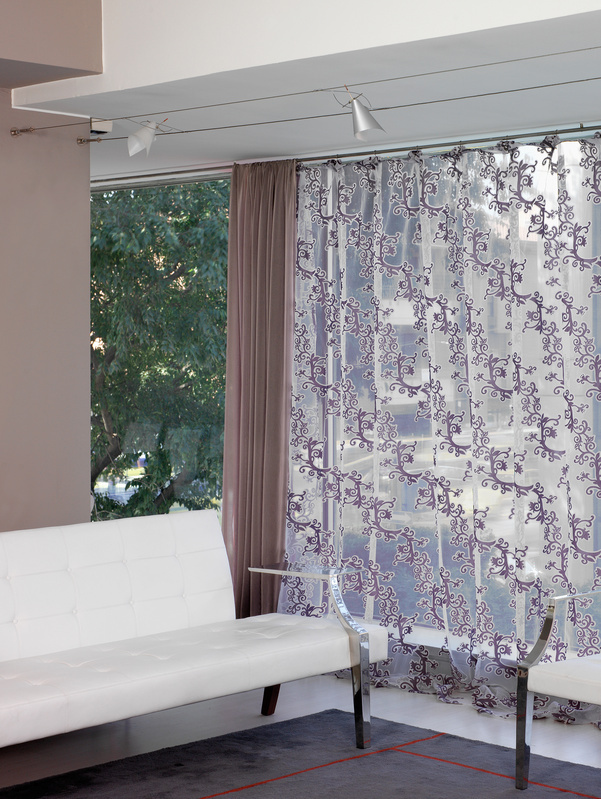 The gather of the net curtain makes the curtain look fuller. Without it, it would be just a flat piece of fabric. Generally, the gather should be about twice the window width, while you could get a truly full look with two-and-a-half times the width. Remember that the amount of gather relates to the curtain pattern as well.
Matching Net Curtain with Regular Curtains
When selecting the net curtain, remember that the net curtain is in full view once you draw the thick regular curtain, and it is always visible if you have side curtains. Therefore, the pattern should match the overall style of the curtain as well as the entire interior decor design. If you have elegant curtains, opt for sophisticated and elaborate patterns. Moreover, you could even try to match the patterns on both of the curtain types for a complete look. However, try not to overdo the net curtains, because patterns that are too intense could overshadow the interior decor.