Personal computer owners need a TV card to receive television signals on their PCs. Owners can connect the PC TV card to enjoy free television broadcasts signals sent from satellite and cable receiver boxes. However, consumers need to consider a few factors before they decide on which type of TV card to buy.
External or Internal TV Card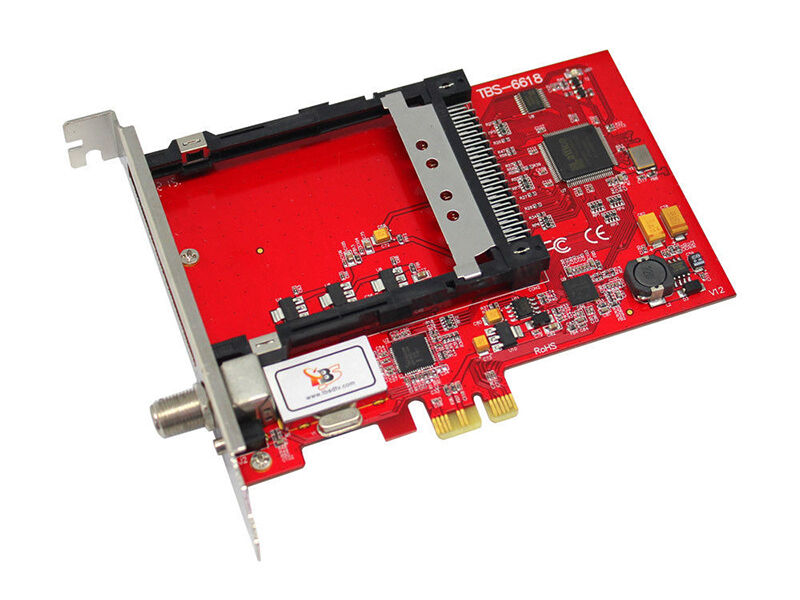 Internal TV cards save more space on computer desks than external cards do. However, external cards are much easier to install, often taking a mere few seconds to connect the PC to live television feeds. PCI expansion cards are the most common type of internal TV tuner cards. Manufacturers construct external TV cards in the shape of small boxes that users connect to a USB port on their computers. Consumers who want to connect their desktop computers to television signals should consider internal TV tuner cards, while laptop owners can enjoy free television transmissions on their computers with external TV cards. An external TV card also works better for connecting multiple computers to the same television feed.
TV Card Buying Tips
After choosing an internal or external TV card, consumers have several other TV card buying factors to consider. Since some areas do not receive standard television signals, some consumers may be better off installing a satellite dish to transmit signals to their personal computers. Consumers must also choose between high definition and standard definition TV cards. High definition TV tuner cards cost more than traditional TV cards, but high definition is worth the extra investment, especially if users view video on large screens. Consumers who want to buy an internal TV card for their desktop computers need to check the motherboard to verify available expansion slots. Motherboards devoid of open expansion slots require consumers to connect external TV cards. Finally, brand name TV cards typically offer longer lasting durability and better video resolutions, even through standard TV antennas.
TV Card Budget
Although consumers should set a budget for their TV card purchases, price should fall near the bottom of the buying criteria list. Inferior TV cards produce poor quality video, particularly when the television signal transmits via a VHF antenna. CableCARD TV cards are some of the top cards on the market, as buyers enjoy high quality cable transmissions. NTCS and ATSC cards provide more pricing flexibility, without sacrificing much in video quality. Consumers should remember that inexpensive TV cards possess less expensive hardware and thus, the cards have short lifespans due to heat, moisture, and impact damage. Some used TV cards can save consumers money and provide buyers with high quality televised transmissions. Consumers should search for sellers who sell the cards for PCs at discounted prices