Me to You Bears or Tatty Teddies from Carte Blanche are famous for their soft fur, cute and colourful themes, and often limited-edition designs. Whether you plan to buy a Me to You Bear as a gift or for a collection, there are a number of things to consider including the size, the style, and the collectability of the bear. Learning about Me to You Bears allows you to buy one that you, or the receiver, will love.
Size of the Me to You Bear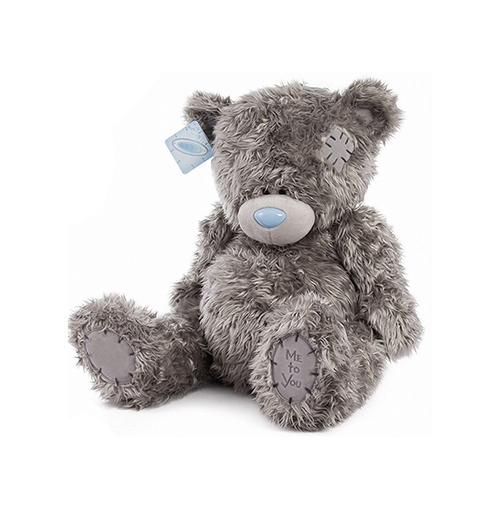 Me to You Bears come in small, medium, large, extra large, and tiny. Medium Me to You Bears are the most common at 45.7 cm or 18 inches in size. Mini bears are usually 20 cm (8 inches) or less, while extra-large bears are upward of 91 cm (36 inches). Consider how much space you have, or what size bear the new owner would most appreciate. Usually size-medium bears are the most common option, while mini and small bears are better for putting on a shelf or giving to very small children.
Me to You Bear Themes and Colours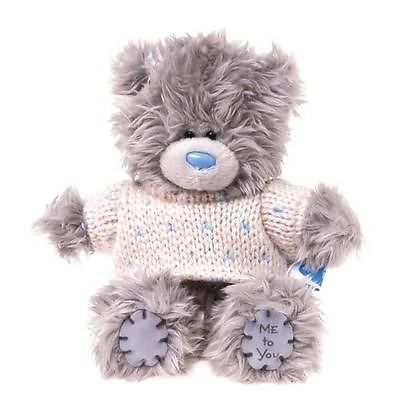 All Me to You Bears come with a theme. Sometimes this theme makes the bears great for gifts. For example, 'Get Well Soon', 'I Love You, Babe', and 'Pretty Girlfriend' bears are all Me to You themes. Other themes are more suitable for toys and include nurse outfits, straw hats, and even picnic themes. Choose which you want based on your collection, the person receiving it, or the occasion. Me to You also offers limited-edition bears such as Sailor Tatty Teddy or a Special Moments Tatty Teddy. Limited-edition Me to You Bears are more expensive, but also more valuable for a collection.
Me to You Bear Friends
If you do not want a teddy bear but still want a Me to You plush, then consider any of the Tatty Teddy Blue Nose Friends. Tatty Teddy Friends are available as a limited edition from a specific set of plush animals, and are not available again in that specific style once they sell out. This makes Tatty Teddy Friends great for collectors, but also ideal for gifts. In May 2014, the Tatty Teddy Friends set 30 included Denzil the Komodo Dragon, Soprano the Shetland Pony, Tatty Puppy, and Pandora the Oyster. If you plan to collect vintage Tatty Teddy Friends, then start looking for Set 1 from June 2008, which featured Patch the Dog, Kittywink the Cat, and several others.