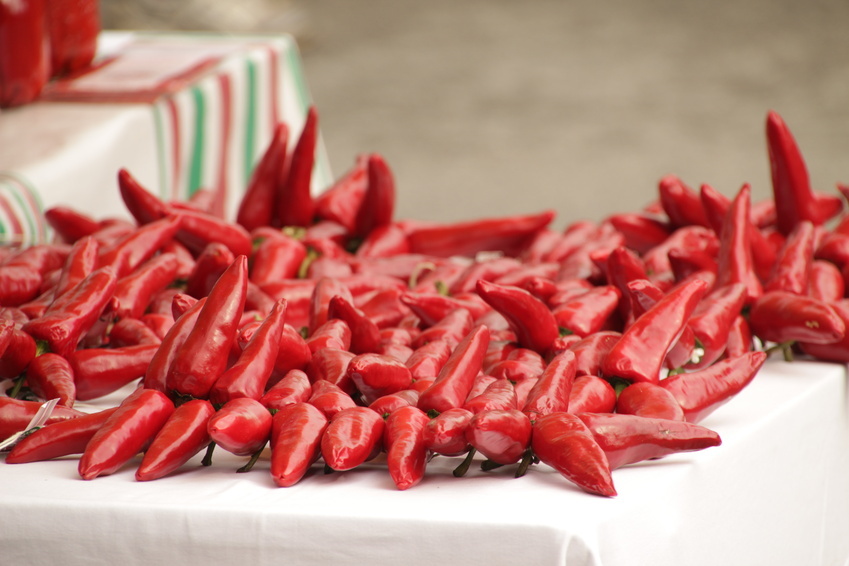 From spicy poblanos to giant bell peppers, gardeners have so much choice when it comes to picking pepper seeds. Fortunately, they are all quite similar to grow. Your biggest decision is choosing which crispy vegetable is your favourite.
Sweet Peppers

Giant, standard, and speciality sweet peppers mature in roughly 70 days. Sweet peppers require full sun, which is defined as six hours of direct sunlight every day. They can generally tolerate more than six hours of sun, but they may need more frequent watering. Choose sweet pepper seeds if you want to make crisp salads, stuffed peppers, or other bell pepper kitchen creations in just over two months.
Hot Peppers

Jalapeno, cayenne, and habanero are some of the hot pepper varieties suitable for veggie gardens. Gardeners can also choose from poblano, serrano chili, and tabasco peppers. Hot peppers are extremely varied in flavour, texture, and appearance; and they mature anywhere from 50 to 100 days after germination. If you are feeling adventurous, grow a handful of widely different peppers to create a colourful and aesthetic garden. Like sweet peppers, hot peppers also require full sun. They thrive when first given an indoor sow, which is a good rule of thumb for all pepper seeds. Choose hot peppers if you like adding spice in the kitchen or want to make hot sauce or salsa from scratch.
Container Peppers
Container peppers are true to their name and thrive in small containers. Nearly any kind of sweet or hot pepper plant has a container hybrid, although they are understandably smaller than their giant or standard breeds. They are bred to be compact, making them ideal for growing on the front porch. Container peppers mature in a little more than two months after germination. Choose container peppers if you are short on garden space.
Hybrid Pepper Seeds
Hybrid seeds are bred for a specific purpose; for example, some hybrid breeds of jalapeno are especially mild and flavourful. Sweet pepper hybrids might be sweeter, brighter, or bigger than usual. Container peppers are a category of hybrid pepper; they are bred to grow close together. If you have a specific quality in mind, such as mildness or even tanginess, look for a pepper bred with it.
Making the Final Decision
Base your final decision on the kind of pepper you'd like to see more of in the kitchen. All peppers need full sun, regular watering, and they mature in about the same number of months. If you want peppers throughout the season, make sure to stagger the planting a couple weeks apart.