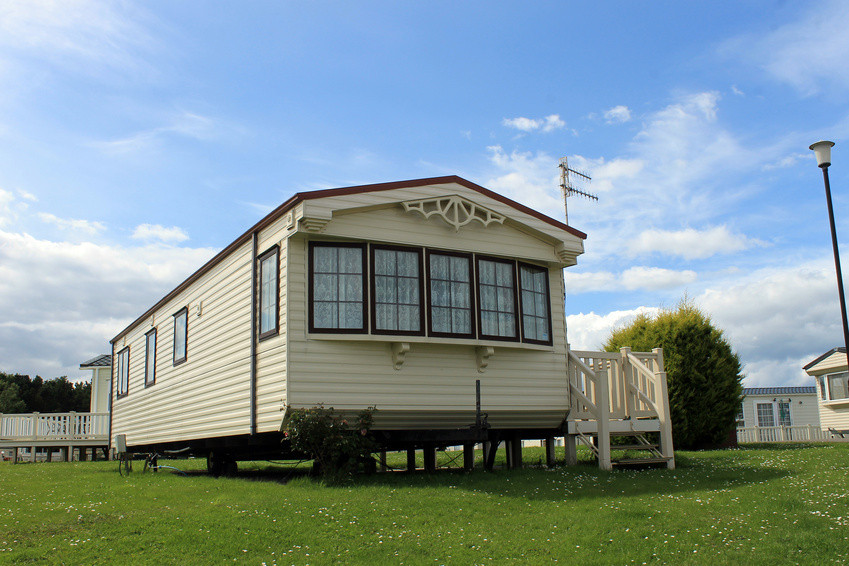 Static caravans are the ideal home away from home. They are specifically intended for holiday travel. However, they can also act as a permanent residence or temporary place to sleep following a natural disaster. After manufacture, static caravans are generally moved directly to the caravan site. Once at the site, they are then made available to the public for purchase. Although it is possible to move them, they usually stay grounded to this single location.
Static caravans come in various sizes and styles. They are typically equipped with various features and amenities, including a kitchen, bathroom, and electricity. High-end static caravans may also have greater levels of insulation, making it possible for them to be lived in during the cold winter months. In order to purchase the right static caravan, buyers should consider various factors including location, condition, size, and suitability. They should also familiarise themselves with any annual fees that they need to pay in addition to the cost of the static caravan. Static caravans can be bought from specialist retailers and online from sites such as eBay.
Before purchasing a static caravan, buyers should consider location. The buyer may want to holiday regularly, or live temporarily, in Wales, France, or Spain . Many caravan parks only allow the placement of static caravans that have been purchased directly from them or from an approved dealer. Buyers should contact the caravan park to ensure that their desired caravan meets all of the necessary specifications. Finally, determine the times that the park is open, as some are purely seasonal.
Caravan Park Facilities and Local Amenities
When determining whether the caravan park is the right fit, buyers should consider the various facilities offered. For example, some may have a swimming pool for recreational use or a clubhouse for hosting parties and other functions. Buyers should also bear in mind the caravan park's location with respect to amenities in the local area, especially if they intend to spend a lot of time there. If the stay is primarily for holidays, then consider whether there are activities nearby, such as restaurants and outdoor sports. It is important to ensure that the electricity supply offered by the park is appropriate for the appliances in the static caravan.
Pitch for a Static Caravan
Once the location has been determined, buyers should consider the pitch. It should suit the static caravan and the requirements of the people who intend to stay in it. Buyers should think about where the pitch is in relation to the caravan park's facilities. Some buyers may prefer a more quiet area, while others prefer to be close to the main hive of activity. It is important to remember that fees may differ depending on which area of the caravan park a buyer chooses.
Condition of the Static Caravan
Buyers should consider the condition of the static caravan before buying. Although it is possible to buy new models, buyers should not disregard those in a used condition. Unlike traditional homes that appreciate in value, static caravans tend to depreciate over time. New static caravans are therefore not a sound investment. However, their perfect condition and latest style continues to attract certain buyers.
Secondhand Static Caravans
Many used static caravans can be found in a like new condition for a fraction of the price of a new model. When choosing the right model, buyers should consider the year of manufacturer as some parks set limitations on how old the caravan can be. Older models of static caravan may not be allowed on the premises as they are thought to compromise the park's appearance and desirability for other holidaymakers.
Size of the Static Caravan
Buyers should consider size when choosing a static caravan. Static caravans tend to range in size and the number of people that they can accommodate comfortably. They are commonly 3 to 3.7 metres wide, although they are also available in widths of 2.4, 3.9, and 4.3 metres. They vary in length, with most ranging from 8.8 to 11.2 metres. Most are designed to house somewhere between two and eight sleepers. Buyers can choose between one, two, or three bedroom models. It is important to bear in mind that larger static caravans tend to sell for a higher price. In addition to considering how many people it can accommodate, the static caravan must be the right size for the park.
Annual Fees for the Static Caravan
In addition to the price of the static caravan, buyers should also consider any additional costs. These include general fees, gas or electricity, rates, and insurance as seen in the table below.
Annual Fees

Description

General fees

Annual cost that entitles the static caravan owner to a license

Grants static caravan owners use of the caravan park's facilities

Contribution for caravan park services

Fees vary greatly according to the popularity of the caravan park; usually determined by location, length of season, facilities, and views

Gas and electricity

Determined by how the supply is provided

Fee levied by the caravan park

May be charged per litre and is based on meter readings or average consumption

If bottled gas is supplied, buyers should check whether they can purchase it from other locations or only from the caravan park

Rates

Contributes to the provision of water, sewerage, and other general amenities

Charge is set indirectly by the local council

Insurance

Suitable policy approved by the caravan park

Buyers can choose their own insurer, provided coverage meets certain criteria, such as public liability cover
In addition to the above annual fees, buyers should also contact the caravan park to check whether there are any hidden costs. Many parks offer additional services, such as protecting the caravan from frost damage during the winter, maintenance, or an alarm service for added security. Cleaning may also be available for those who wish to have their static caravan restored to pristine condition so it is always ready for their stay.
Renting Out Your Static Caravan
Buyers should consider whether the caravan park's management allows static caravan owners to rent out their accommodation. This may be ideal for those who only use the caravan for a few weeks in the year, and it offers supplementary income. If the caravan park does allow this, then buyers should consider any associated fees, such as those required for management and cleaning.
How to Buy the Right Static Caravan on eBay
Buyers looking for the right static caravan can find the perfect model on eBay's home page. You can enter any related key terms into the search bar, such as "static caravan". Additional terms can be added for a more precise search. Using more precise search words can save buyers the time from having to search through hundreds of listings. Once on the results page, filter the products to find the right model. When browsing, buyers should pay close attention to the description of the item that they are interested in buying. Make note of the size of the caravan and any internal features.
Understand the Item Condition
You may be drawn to a listing by the photos of the static caravan, especially if they were taken in a scenic setting, but always read the detailed item information carefully before making a purchase. The information should give you a better idea of the condition of the caravan. Sellers must use standard terminology to describe the condition of their products. The listing should include the static caravan's year of make as well as any other pertinent information.
Research the Seller
By getting to know the seller, you can feel more confident about purchasing from him or her. Analysing detailed seller ratings and reading reviews from past customers allows you to decide if you are comfortable with a particular seller. For a quick way to find the best sellers on eBay, look for those who have been awarded Top-rated status. Top-rated sellers are recognised by the eBay community for their high levels of customer service and consistent positive feedback ratings. They are also known for dispatching items in a timely fashion.
Conclusion
Once equipped with the proper knowledge, you can then choose the right static caravan. Buyers should first decide where they intend to locate the holiday home. After finding a caravan park, buyers can insure that the accommodation they purchase meets all of the regulations and guidelines.
Before choosing the right static caravan, buyers should also consider the number of people that it should accommodate to help to determine the appropriate size. It is also a good idea to consider the condition of the caravan as well as the amenities that it offers. In order to help to set a reasonable budget, buyers should not overlook the associated costs, such as caravan park fees, gas and electricity, and insurance. If the caravan is only used a few days in the year, buyers should find out whether the accommodation can be rented to other holidaymakers.
With the wide variety of static caravans available to choose from on eBay, buyers are certain to find the perfect home away from home.