Clip-on earrings are a great choice for women and girls who do not have pierced ears. You can get clip-on earrings in a variety of materials and styles, with pairs to suit every taste and occasion. These earrings are safer than pierced earrings, as they cannot tear the lobes if they catch and pull. Instead, they simply fall off if they catch hard enough. Knowing what options are available helps you choose the right style and material to suit your personality and the occasion.
Clip-on Earring Material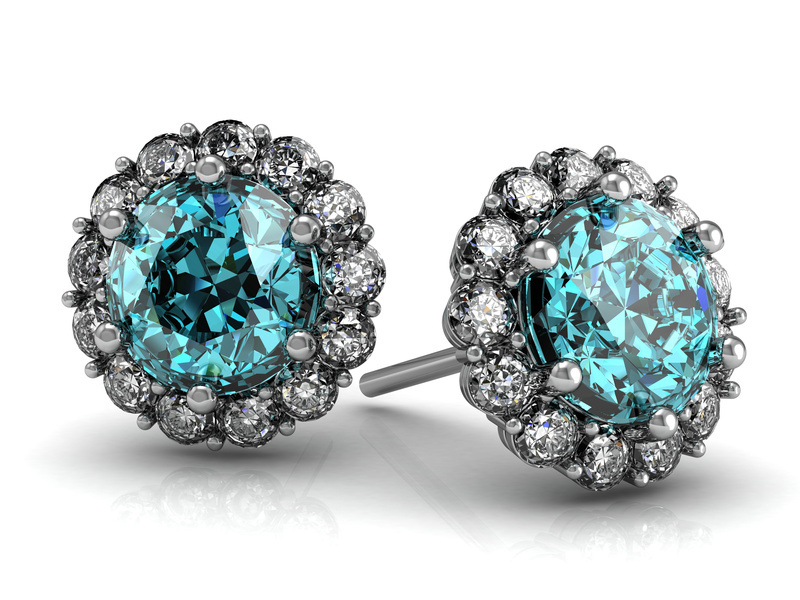 For children, bright, colourful, plastic clip-on earrings are popular, but these are not generally suitable for adults, unless part of a costume. For women, there is an extensive range of materials to choose from. Nickel clip-on earrings are common and inexpensive, and nickel is often the base metal of choice for everyday wear and costume clip-on earrings, usually with precious metal plates. Unfortunately, the most common metal allergy is nickel and it presents as a form of contact dermatitis six to 12 hours after initial contact. In this case, you should avoid nickel and opt for a more expensive but higher quality option. For those sensitive to a number of different metals, choose from nickel-free alloys or hypoallergenic clip-on earrings with surgical steel construction. Gold and silver are popular choices, as they have a distinctive look and are rich and opulent. For something a little different, consider rose, white, green, or red gold. Other high-quality options include platinum and titanium.
Clip-on Earring Closure Type
Paddle-back clip-on earrings are the most common. They feature hinges with paddle-shaped clips which fit tightly to the ears. Cushioned pads on the clips are available on many models, as these provide increased comfort, preventing the metal from digging into the ears. Simple clips are a good choice for long, thin clip-ons that resemble pierced earrings. This type has U-shaped pieces of metal behind the earrings that slip over the earlobes, and you press firmly to tighten. Magnetic clip-on earrings use two magnets of opposite polarity, one each side of the ears. The magnets attract to one another and force the earrings to stay securely in place.
Clip-on Earring Style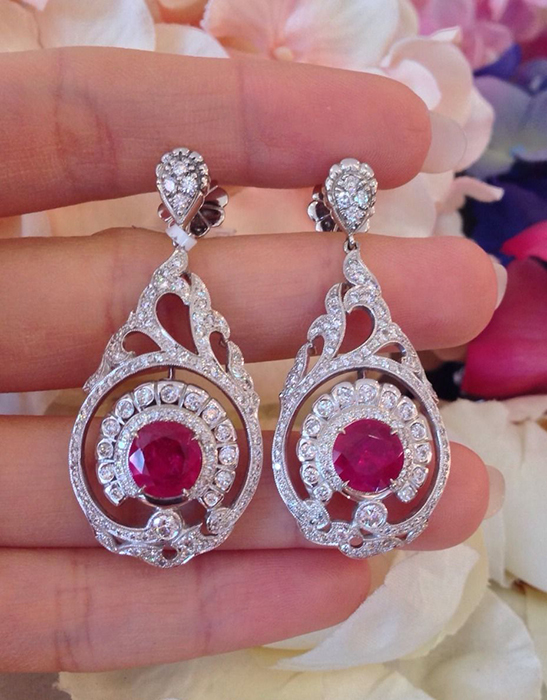 Drop earrings are very popular, as they allow those without pierced ears to mimic the pierced ear style. Drop earrings help lengthen the appearance of your neck, and also hide any sign of the closure mechanism on the earlobes. Stud earrings are common and traditional clip-on earrings and tend to be larger than pierced ear studs. This is because the earrings have to be large enough to cover the appearance of the earlobe closure. Clip-on hoop earrings are usually wide, with less choice of thin metal than those for pierced ears, because of the necessity of hiding the closure mechanism. For something a little different, add personality to your look with that of an ear cuff, which clips to the outer rim of your ear.