CD box sets are often special edition versions of an artist's music, which makes them highly sought after. Whether it is a particular artist or a genre of music, shoppers can find all sorts of music CDs in box sets. Some even come with added memorabilia, such as posters, books, DVDs, or a T-shirt. You could even expand your CD collection with never opened or gently used vintage box sets.
The Beatles CD Box Sets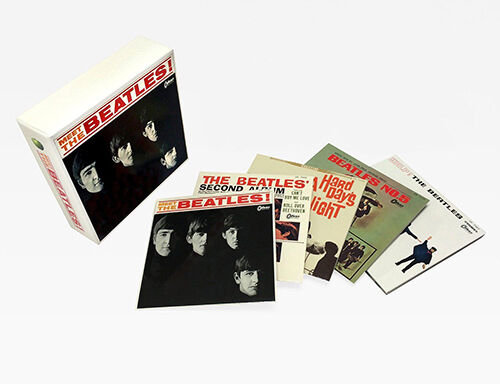 New and vintage Beatles CD box sets are perfect for any Beatles CD collection. Those who want to learn a bit about the band and collect newer pieces can look into getting the Beatles stereo box set. The songs have been remastered to improve sound quality, and the set comes with 16 discs as well as some bonuses, such as the DVD "The Mini Documentaries", which features narrations from the band members about particular albums. This Beatles box set also comes with a limited edition flash drive that includes MP3 versions of all the songs. For something rarer, consider the 1989 CD box set only sold in Japan. Very rare, it comes in a black box with 16 CDs as well as a lyrics booklet.
The Rolling Stones CD Box Sets
The GRRR 5 CD Super Deluxe Rolling Stones box set comes with 80 songs crammed onto 4 CDs, a booklet about the band, a postcard set, a bonus CD with first edition studio recordings, a 7-in vinyl BBC Radio session EP, a poster, and a hardback book. However, those who just want music can choose from simpler smaller sets. For instance, the 2009 Rolling Stones CD box set just comes with 4 CDs and 38 songs.
Classical CD Box Sets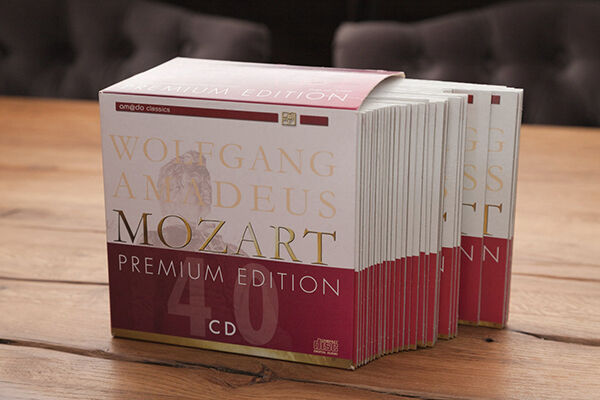 Shoppers are not limited to one particular artist when looking for CD box sets. They could also find sets with several artists or music of a particular genre, such as classical. For example, The Complete Classical Collection box set features several CDs all packed with genius works from famous composers like Mozart, Schubert, Beethoven, Bach, and Chopin. Other classical CD box sets may feature the works of one particular composer or artists, such as the Claudio Abbado Symphony Edition box set with 41 CDs.
Blues CD Box Sets
Tap to the soft beat with blues box sets like the Big Joe Turner 5 CD set that comes with 123 tracks recorded between 1938 and 1952. Another option is to mix things up with a blues CD box set or collection that features CDs from various famous Blues artists like Muddy Waters, Amos Milburn, Buddy Guy, and Junior Wells.