One of Marvel's best-known X-Men did not even get her start in the X-Men comics: Rogue, the mutant with the inability to touch others without absorbing their memories and their powers, first appeared in the Avengers Annual in 1981 and later crossed over into the X-Men continuity. Since then, Marvel's Rogue has been a staple in the comics as well as the spin-off television programmes and films.
Rogue X-Men Comics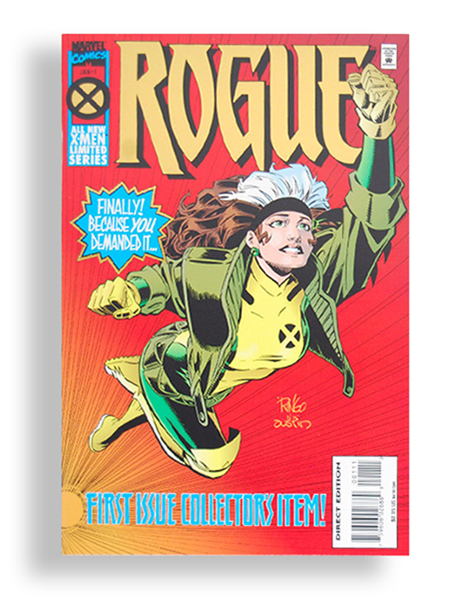 Rogue's first appearance was as a villain: In the Avengers Annual 10, she absorbs the powers and abilities of Ms. Marvel, Carol Danvers. After absorbing her powers, she turns to the X-Men for help in the 158th issue of Uncanny X-Men and joined the team officially in 171. She has also had her own spin-off Rogue comics, with volumes 1, 2, and 3 released in 1995, 2001, and 2004, respectively. Beyond that, notable issues include 172 and 173, where she travels to Japan for Wolverine's wedding; X-Men 24, where she first gets close with her sometimes-lover Gambit; and X-Men 188 to 193, where she takes control of her own team. Beyond that, Rogue has played prominent roles in the Age of Apocalypse storyline — where she is married to Magneto — and appears in the Ultimate Marvel continuity, beginning with the Return to Weapon X arc.
Rogue Action Figures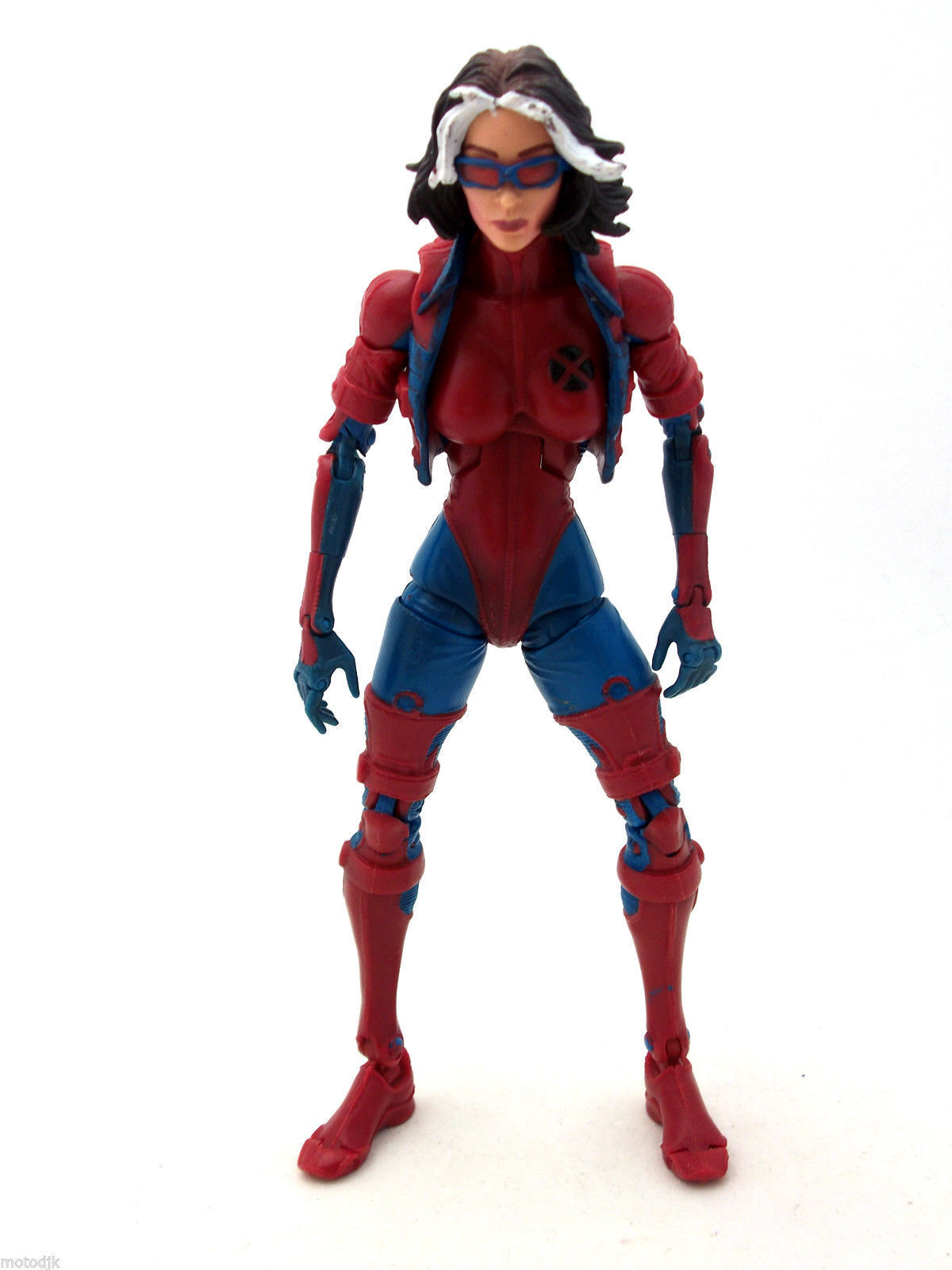 Rogue appears in the Toy Biz series VII collection from 1994 and Series XX from 1997 as well as a Toys 'R' Us exclusive "Classic Couples" pack with Gambit. Two variations of Rogue action figures were released for the X-Men film series in 2000, both using actress Anna Paquin as a model: Series 1 shows her in a cloak and scarf and series 2 shows her in her X-Men battle suit. She is also included in a 2003 X-Men Legends box set as an exclusive figure and had two variants in the 2005 X-Men Classics collection: an X-Treme version with short hair and an ordinary variant with long hair. Rogue is also included in a 2013 Uncanny X-Men team pack. Beyond that, there are several larger, more detailed sculpts of the Marvel character: a Japanese bishoujo statue from Kotobukiya, two figures from Bowen, and one in the Classic Marvel Figurine Collection from Eaglemoss.


Rogue Trading Cards
Marvel trading cards featuring Rogue are diverse: She appeared on several Marvel trading cards by Comic Images in the 1980s, and then Fleer, Skybox, and Impel released a variety of series in the early '90s, in addition to promotional materials from cereal boxes and fast food chains. Trading cards with Anna Paquin's image were released along with the launch of the film series. Since the 2000's, Rittenhouse and Upper Deck have published several series with Rogue.