Similar to a teacup but sturdier in design, mugs preserve the warmth of the liquid better. A collection of vintage mugs on your shelves lends aesthetic beauty and also adds an aura of warmth and comfort to your home. However, if you plan to collect vintage mugs, you need to know a few key points about their design and features.
Vintage Mug Material
You can collect a variety of vintage collectable mugs of different materials, or you can select one particular material to coordinate your collection. Vintage mugs feature durable materials such as porcelain, ceramic, and stainless steel. Some are also created from thick glass, reinforced or tempered to withstand the heat from the liquids inside. After the 1950's, manufacturers developed plastics that could handle higher temperatures. Vintage plastic mugs are popular among collectors, especially since these mugs come in a variety of colours and sizes. Metal mugs made of brass, pewter, or silver are more valuable than the average collectable mug; however, they are not always practical because metal conducts heat. Stainless steel mugs from the 1980's era are rapidly moving into the vintage category.
Vintage Mug Design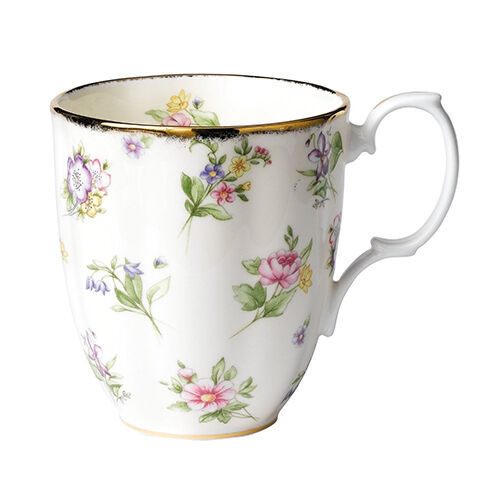 Another key factor in collecting vintage mugs is their design. For instance, Royal Albert vintage mugs feature an elegant shape with curved lines and lovely paintings of flowers, especially roses. Some of the more popular designs are the Pink Roses mug, the Cheeky Pink mug, the Polka Blue mug, and the Rose Confetti mug, among others. In contrast to the delicate look of the Royal Albert vintage mugs, other collectable mugs boast thicker walls, strong lines, and bold designs. The type of mug that you choose to collect depends largely on your personality and preferences.
Vintage Mug Shape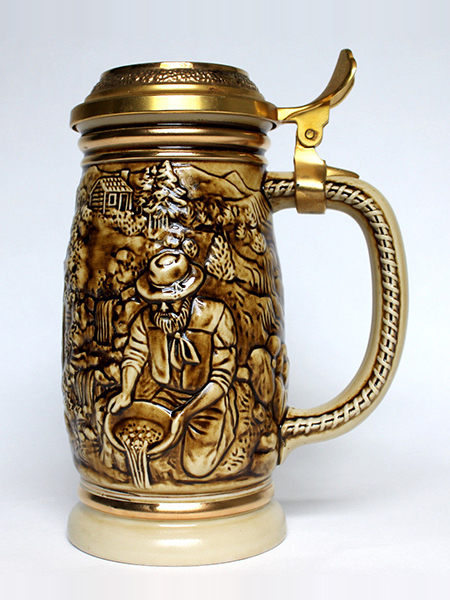 Vintage mugs come in a variety of basic shapes. Your collection may include numerous shapes or focus on one particular style. Popular choices for collectors include the standard mug size, the oversized mug, the beer mug or stein, and the Irish coffee mug. The Irish coffee mug features a more refined style, while the oversized mug or beer mug shapes are more casual. If you plan to use the vintage mugs occasionally, you may want to opt for the oversized kind, since those mugs hold more drink.