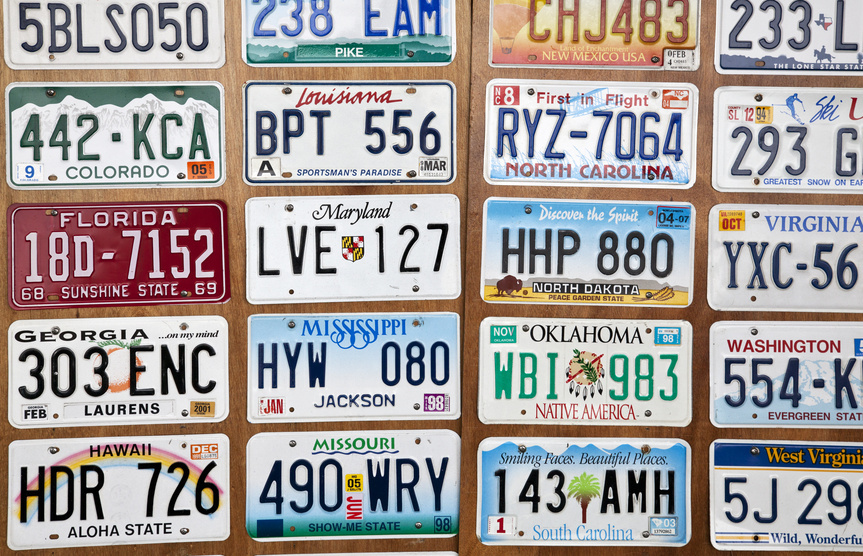 People love personalising car number plates with their own combination of characters that makes a statement or means something special. Through the years, the DVLA has created some memorable number plates and people collect these vintage plates. Add to your private number plate collection or start a new one by knowing what to look for and how to find the most interesting types.
Vintage Private Number Plate History
First known as cherished number plates, rather than private number plates due to the sentimental value of these plates, you can find originals from as early as 1903. Earl Russell sat outside the London motor vehicle office to be first in queue to get the plate "1 A". The owner handed the plate down through generations of car owners and it eventually sold at auction for 160,000 pounds in 1989, proving just how valuable some vintage and classic private number plates are.
Dateless Number Plates
All modern private number plates issued by the DVLA have dates attached, but those that never featured dates hold added value. Many people only keep them in their private collections, but others use them as officially registered plates. Examples of dateless number plates include 800 RXF, 524 WPL, and V70 KLS. The DVLA issued dateless private number plates for 60 years, from 1903 up until 1963. Dateless plates have no reference to the year of the vehicle's registration, but the Suffix number plates issued since 1963 do.
Professional Vintage Number Plates
Rather than having a plate newly created to reflect your profession, choose a vintage one to stand out with a special look that is different from the standard plates found on most UK vehicles. You can find plates for a variety of professions, including doctors and bankers. Some vintage professional number plates include DR5 5AVE, MY54LON, MY 54UNA. These number plates appreciate over time, unlike standard issue plates found at the DVLA when first registering a new car.
Unusual Private Number Plates
Many people recognise vintage private number plates and search for them. Many Brits know MB 1 as the number plate attached to the Mercedes Benz owned by comedian Max Bygraves. Issued in 1903 just as A 1 was, the S 1 number plate belonged to Scotsman Sir John MacDonald. When purchasing and adding to your private number plate collection, look into the ownership history of the plate to help determine if it will add value to your collection and whether the price seems reasonable.