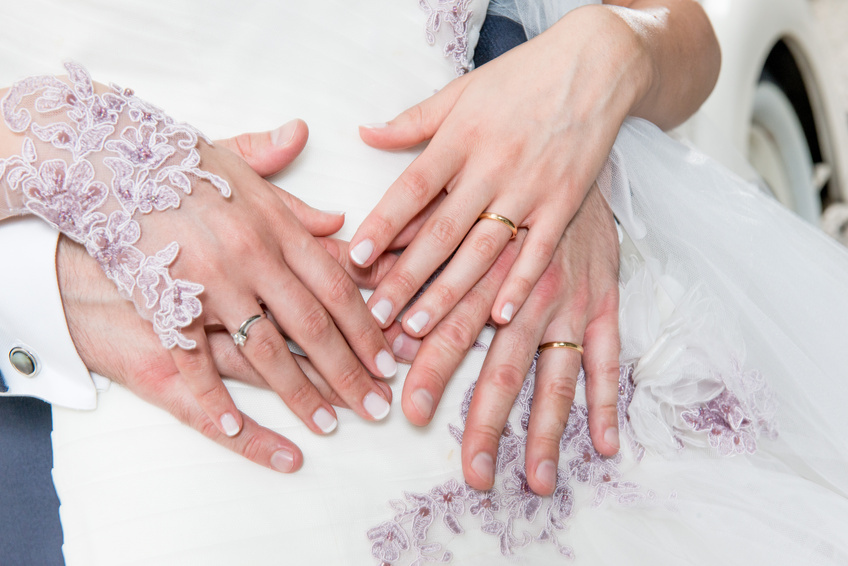 To create a custom ring set, shoppers need to choose a band material, stone, and style of ring. They can consult with a jeweller to work out the fine details. A quicker and sometimes less expensive route is to choose two rings that complement each other or at least suit the wearers, rather than making rings from scratch.
Choose a Band Material for Your Ring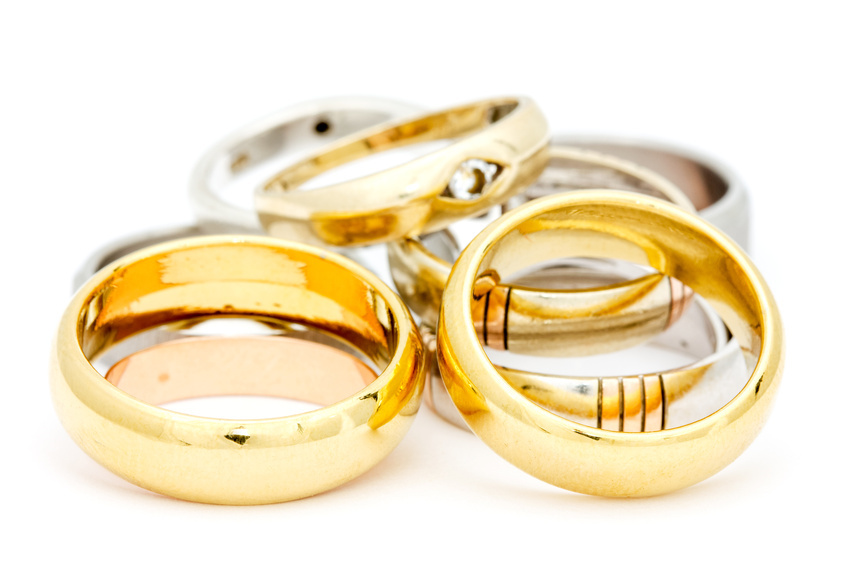 Gold is the traditional metal used for wedding rings. Silver and different kinds of gold, including rose gold and white gold, are also common. However, titanium and steel are increasingly popular, especially among men. Choose a material that appeals to you and your spouse, while considering the advantages and disadvantages of each. For example, silver will tarnish given enough time and gold, like any kind of soft metal, wears down and may require additional gold to fix.
Choose a Stone for Your Ring

Most chain jewellery shops will push real diamonds onto a bride-to-be. But there are so many other stones available that are just as beautiful. Besides synthetic and faux diamonds, shoppers can check out sapphire, amethyst, and jade stones. Emerald and topaz can also be used to create a custom wedding ring set. If a couple does not feel obligated to buy diamonds, they can create rings for a more affordable price and in a wider range of colours.
Choose a Ring Style for Your Custom Ring Set
From infinity rings to promise rings, there are more than a dozen ring styles to choose from. Shoppers can go for a semi-mount ring, which holds the stone above the band. Some people prefer a wedding band, which is often metal without a stone. Whatever your preference, don't feel pressured into a specific ring style simply because it is popular for weddings, engagements, or anniversaries.
Consult with a Jeweller to Create a Custom Ring Set
Jewellers do more than design jewellery for big companies. Some jewellers consult with customers directly, and then make custom rings based on their input. You don't even need a general idea of what you want to start a discussion with a jeweller. They can often guide you through the process, showing you ring styles, and eventually drawing the ring you want once they have enough details.
Buy Mismatched Rings Online to Create a Custom Set
Creating a custom ring set does not mean you have to start from scratch. Shop around to find two rings to fall in love with, buy them, and call them a set. After all, a set is simply a group of objects that go together, and if two rings suit an engaged couple, then they go together. Look for used rings and vintage wedding rings to get inspired.