A music demo is a musician's tool for getting a foot inside of a record company's front door, as well as an invitation to play at a nightclub or live music venue. Unfortunately, many aspiring musicians do not know how to gain the attention of busy record company executives who receive hundreds of demos every week. To create music demo records that get you work and attention, you can follow a few simple steps.
Writing and Choosing the Songs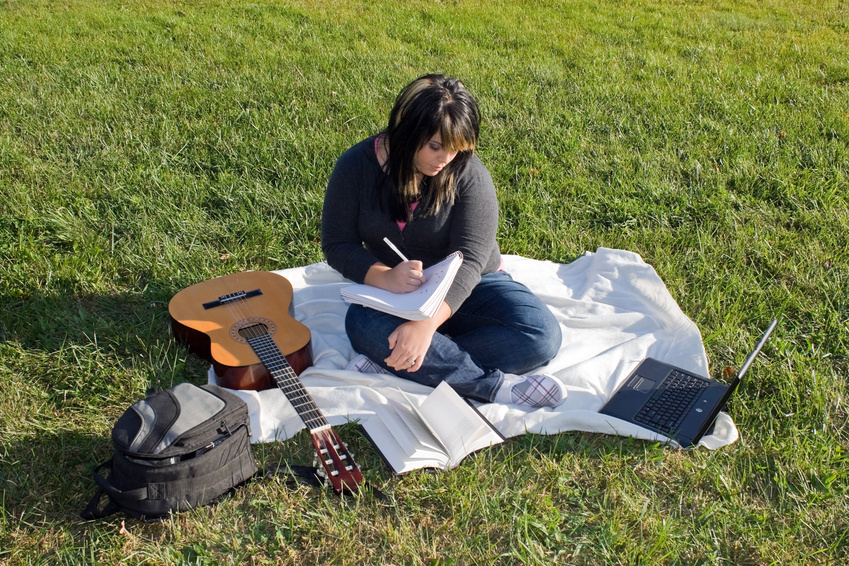 A common mistake made by musicians is submitting demos that contain several songs. Album company producers and executives do not have the time to listen to a compilation of 20 or more demo songs. Stick with two of your best songs, with one of the songs originally written by you or your band. The songs do not have to be the most popular amongst your fans, but the songs should highlight your ability to write well-structured songs that flow with strong vocals and smooth transitions between verses and the chorus. If you submit demo discs to live music venues, submit two live songs that are popular amongst your fan base.
Select the Best Place to Record

Recording a high quality demo disc in studio can cost thousands of pounds for larger bands. However, studios provide the finest audio equipment, as well as wall construction that enhances sound quality. If you have a tight budget, you can spend less money by recording demo tapes in a home studio. Recording software has vastly improved to help recording artists maximise audio volume and quality. You need to purchase microphones, amplifiers, an audio interface, and plenty of cable to connect the recording system. Regardless of where you record, you should record the drum lines first to establish a beat, and then mix in bass and guitar lines to enrich the songs. You can record vocals directly into the studio mixer.
Packaging the Music Demo
All of the hard work to produce a high quality music demo, such as the demos created by The Beatles, goes to waste unless you learn how to package your demo discs to attract attention. Include a press kit with your demo that describes the demo songs and a bit about each of the musicians who contributed to the demo disc. The purpose of demo packaging is to entice record company executives and live music venue managers to pop the compact disc into a player. Make sure to add the band or artist name to the front of the tape package, as well as any graphics that define the musical act. You should include links to social media pages, where record company executives and nightclub owners can learn more about you and download additional songs stored on sales pages.