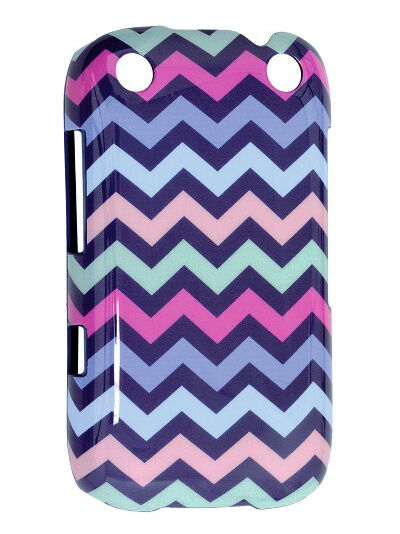 The mobile phone and smartphone handset industry is one of the most rapidly-growing areas of the consumer electronics market. Handsets have developed rapidly over their comparatively brief lifespan, and today the global industry in mobile and smartphone devices is worth many hundred billions of dollars. The contemporary mobile phone user is no longer the business professional; handsets are popular amongst every consumer demographic, from young children to the elderly and senior citizens. It is understandable then that each section of the customer base will have its own requirements and expectations for their personal choice of mobile phone. From ease of use to advanced social media features to the aesthetic appeal and design, each customer will have different priorities when it comes to choosing a handset. At the same time, the industry and the major manufacturing brands are only able to offer highly standardised models. This is the nature of a production process which rewards cost savings and where a single design is far more cost effective than several products which differ only slightly. The result of this is that a sizeable industry has emerged which caters primarily for existing handset customers who are looking to customise and personalise their mass-produced mobile device. The options for personalisation are almost limitless, from decals and fitted covers to protective cases. This guide has been written for customers searching for vinyl phone covers and cases with a graphical design on them. These types of covers and cases are an ideal way to personalise a handset, being both simple to fit, interchangeable, and affordable. Graphic covers are an excellent way to personalise a handset and make it easily identifiable as well as offering an extra layer of protection for a phone against damage and wear. The first section of the guide will highlight some of the key points to consider when choosing a vinyl cover for a mobile handset. The final part will look at the easiest and most secure methods for shopping for vinyl phone covers over the Internet.
What are Graphic Vinyl Case and Covers for Mobile Phones?
One of the most consistently popular accessories for mobile handsets is the removable case or cover. They come in a variety of designs, from heavy duty cases with covers which open like a book to allow full access to the device to simple and lightweight slip-on covers. Cases and covers are a popular way to customise a handset as well as offering greater protection. Manufacturers will commonly provide the same case and cover in a multitude of individual designs. These may range from brand logos to colourful graphics, to film, video game, and cartoon characters. They allow an almost limitless potential for customisation and personalisation. Cases and covers provide more than a simple cosmetic change, however. The table below highlights some of the key points of consideration that every customer should bear in mind when making a purchase.
| | |
| --- | --- |
| Case: | A case will allow a handset to slide easily into place and will often hold the device in place with a fastening, such as a clip or a press stud. Cases may be a simple sheath or may include removable flaps which can be opened to access the device and closed again when not in use to completely enclose the handset in additional protection. |
| Cover: | A cover is usually a very thin, slimline item, often made out of vinyl, rubber, or plastic. A cover snaps over the handset and is held in place by its very close, snug fit. Covers are usually cheaper than full cases, but afford a lower level of protection for the handset. |
| Shape and Dimensions: | The most important consideration when buying a vinyl case or cover is to ensure the dimensions are correct for its intended use. Virtually every listing will include a description of which phone makes and models are compatible with each cover, and if this information is not present, the customer should contact the vendor before completing a purchase. As handsets are standardised, a customer will know immediately whether an item is suitable or not, simply by referring to the list of compatible models on the sale listing. |
| Access (Screen, Camera, Speakers etc): | The next most important factor to be sure of is how easily a user can access the device after attaching a cover. If a case or cover becomes an obstacle to operating the phone easily, it is likely to be more of a hindrance than a help, and may even increase the likelihood of damage if the user has to quickly remove it each time they wish to use their phone. The very best cases and covers are specifically designed for individual phone models. This means they will provide spaces and holes which cater to the individual layout of a phone, so that keypads, touch-screens, and even cameras can function normally without obstruction. |
| Protection: | While cases will typically provide a greater level of protection than covers, each item is different. The choice of material, its density and thickness, as well as its shape and design, will all influence the extent of protection which it can offer. |
| Straps and Attachments: | Some cases and covers provide belt loops, lanyards, or even their own straps which can be fastened to a user's clothing or bag. This is purely a matter of personal preference. Some customers choose to attach their phone to a belt for easy access, while others prefer to keep their handset in a pocket or bag and have no use for straps. In this latter case, additional attachments may provide more of an obstruction than an aid. |
| Design: | The design is the most personal choice of all. It should reflect the customer's own tastes, be they vivid and brightly coloured or sophisticated and understated. When buying graphic covers and cases, many of the items on offer may present brand logos, sports teams, or film and cartoon characters. When purchasing branded goods, it is always a wise decision to pay a higher price and buy the officially licensed merchandise rather than imitation goods. Imitation items will commonly use cheaper manufacturing techniques and provide a much lower quality finished article than official goods. Vendors who knowingly sell imitation goods may not be as helpful in providing information or refunds should a problem with the purchase arise. |
Buying Graphic Vinyl Case and Covers for Mobile Phones Online
There are several advantages to making purchases for mobile phones and accessories over the Internet instead of from a traditional bricks and mortar store. The first is the unmatched convenience. Customers can choose from an unparalleled selection of products from a single website. With a single online transaction, the items are then delivered by mail or courier directly to the customer's house. Online payments are incredibly fast and secure, and the most established services and marketplaces provide extensive customer protection services for every payment sent. Regulations set out by the government provide a legal framework for distance selling, meaning that any customer who receives goods which are faulty, counterfeit, or not fitting the description with which they are advertised are entitled to a full refund. Finally, the main advantage that online retailers have over traditional stores is the lower running costs. With fewer overheads for wages and energy bills, online marketplaces can provide an identical product and service, but at a much lower price.
Finding Graphic Vinyl Case and Covers for Mobile Phones on eBay
When searching for products online, it is usually preferable to search on an established online marketplace such as eBay. The benefits are twofold: the largest sites offer the highest levels of security and protection against fraud, but they also attract the highest volume of traffic and the largest number of individual vendors, giving the customer the widest choices available. The items for sale on the eBay website are arranged into broad categories. These are simple to navigate and help to limit searches to specific products. When shopping for graphic vinyl cases and covers for a mobile phone, the most obvious places to look would be in the Mobile Phone & PDA Accessories section. This part of the site provides listings for the various mobile phone extras, accessories, and add-ons; graphic covers are one of the most popular items in this category. Due to the abundance of choices, the website has a number of subdivisions of the Accessories section, which allow for more specific searches. Vinyl covers and cases with designs are likely to also be found within the following areas: Cases & Covers,, Fascias, Stickers & Decals,, and Screen Protectors.. Sometimes, a customer will be able to find a bargain by making a bulk purchase of goods. This is especially useful if a graphic cover is just one of many items being searched for. By searching in the Accessory Bundles section, customers may find every item they require in a single purchase – and for a markedly lower price than when bought separately.
Conclusion
While mobile handsets may be built to standard specifications, and each unit may appear identical to the next, it is still possible to personalise each one to the user's own individual tastes. Separate add-ons and accessories, such as graphic covers and cases, are an excellent way to make a handset stand out and be instantly recognisable as well as protecting this most important of personal devices. The constant, everyday use makes general wear and tear an inevitable part of the life cycle of a mobile phone, and while they are designed with durability in mind, the added layer provided by a fitted cover will ensure that every phone lasts just that little bit longer. By following the tips and suggestions in this guide, it should be a simple matter for every customer to select an appropriate cover and then to find it and purchase online.