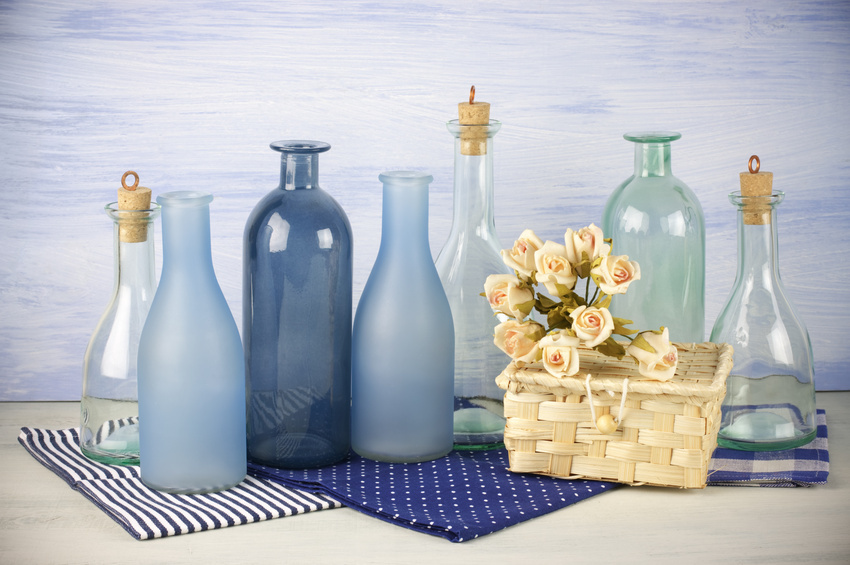 Old bottles sometimes add interesting, colourful shapes to home decor. Some bottles even have specific historical significance. Decorators can use bottles to catch light, add splashes of colour, and create interesting displays. Really crafty individuals even transform them into vases, lamps, and other useful items.
Arranging Bottles by Location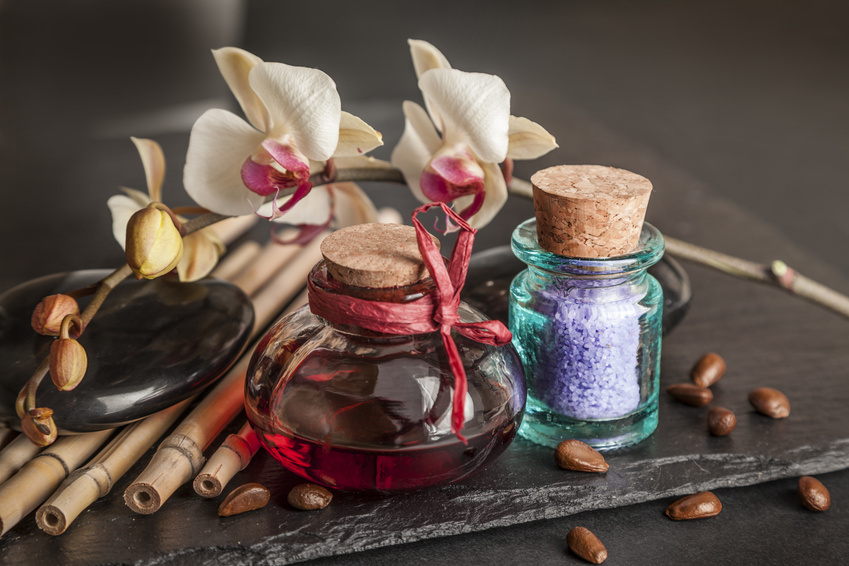 It is fun to display old bottles in the part of the home that relates to how they were originally used. For example, old wine bottles and old beer bottles make appealing displays in dining rooms, bar areas, or lounges inside homes. Colourful arrangements of vintage glass perfume bottles, old medicine bottles, and even old poison bottles make great conversation pieces for bedrooms or bathrooms.
Arranging Old Bottles in Displays
Coloured glass bottles are light-catching treasures. People generally prefer symmetrical groupings or balanced asymmetrical clusters. Either way, an odd number of bottles often makes it easier to create a pleasing display. An arrangement of blue glass bottles in a kitchen window produces pleasing rich tones. Old medicine bottles look great in wall display units, and perfume bottles look pretty on mirrored trays on vanity tables.
Adding a Little Craft to Old Bottles
Plain glass bottles become much more interesting with a touch of colour. The easiest way to colour plain glass is to drip some thinned paint inside and swish it around until it covers the entire surface. To achieve a translucent, sea glass appearance, thinned white glue mixed with food colour works well. Fascinating metallic looks sometimes come from spray cans, and an onion bottle almost begs to become a lamp, which is easy to do with a bottle lamp kit.
Decorating with Miniature Glass Bottles

Mini glass bottles make lovely miniature vases for single flowers when arranged in a row on window ledges or in the centre of tables. Mini bottles filled with coloured sugars and icing decors set the theme for a children's cupcake or cookie decorating party. Additional filled small glass bottles can go home as party favours.
Decorating With Old Bottles Outdoors
Homeowners can transplant colourful traditions from the American South to the garden to celebrate fun times with friends. The 'bottle tree' is a metal garden sculpture that consists of wine, beer, or water bottles slipped over the 'branches'. As the bottles gently sway in the breeze, sparkles of coloured light bring back happy memories.