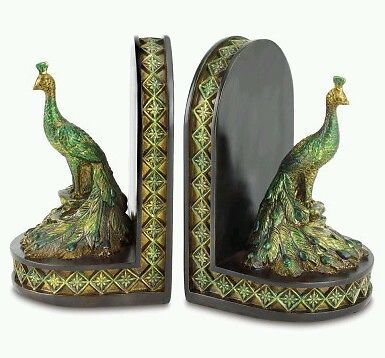 Art Deco is an art movement that first began in France in the 1920s, and is a fascinating blend of modern sensibility and comfort-focused luxury that soon spread to all aspects of design and production. The style features attractive sleek lines, smooth textures, industrial metal, sumptuous marble and exotic woods. Exuding a post-war optimism that embraced many styles and eclectic sources, the Art Deco fashion has had a recent resurgence in popularity throughout the 20th and 21st centuries. Not long after the movement began, the Art Deco influence quickly spread throughout society to include architecture, fashion, decorative arts, furniture and jewellery design. This guide provides some ideas on how to incorporate elements of Art Deco style into an interior design. Bold and luxurious, Art Deco still maintains a minimalist sensibility that can match easily with other pieces of furniture or artwork already present in a home.
History of the Art Deco Style
The creation of the name 'Art Deco' is attributed to the architect Le Corbosier, who used it as a title for one of his journal collections. First emerging as a decorative art style in France during the 1920s, the Art Deco movement quickly proliferated to other parts of post-war Europe and North America in the 1930s and 40s. The Art Deco style was notable for its optimistic embrace of modern design, breaking with the previous repetitious revivals of Western art and design. It was an eclectic style that embraced interpretations of pre-modern global art as well, such as Mesoamerica and Egypt, which was spurred on by increasingly accessible methods of transportation, and tourism.
This decorative art style infused itself with features from contemporary modern art, including Futurism, Cubism and Functionalism. Art Deco was a popular fashion that took on the drama and excesses of modern culture, and soon branched out into other kinds of consumer products, such as cars, radios, cookware and public works, including railways and amusement parks. With its modern outlook, it used technological innovations and industrial production to create goods, while also merging with a sense of richness and luxury. The Art Deco style decreased in popularity during the frugal times of Second World War, which disproved of Art Deco's extravagances. However, Art Deco has had many revivals in the later 20th century, notably in the 1960s.
Discover How to Decorate in the Art Deco Style
Modern and luxurious, the Art Deco style is a great way to furnish or enhance a room or entire home. There are plenty of rich materials, ground-breaking designs and investment options to choose from, to suit all budgets and tastes. Since Art Deco embraced mass production techniques, many furnishings are low cost but still durably made, and may even include some hand-crafted elements, such as hand-blown glass. Whether it's with a rug, light fixture, chair, table, or piece of art, the Art Deco style brings the exciting sensibility of modernism to its most decadent level.
Components of the Art Deco Style
The following table outlines some basic style elements from the Art Deco period.
| | |
| --- | --- |
| Feature | Description |
| Materials | The Art Deco style used new, modern materials that had never been used in previous decorative art movements before. Industrially produced stainless steel, chrome and plastics were regularly employed, as were various kinds of hand-blown or mass-produced glass, marble, ebony, exotic skins and black lacquered woods. |
| Lines | Geometric, symmetrical, smooth curves and swirls. |
| Colours | Although minimalist and solid in style, Art Deco colours are rich, high in contrast and vividly rendered. Popular colours are black, often in combinations with other colours or hues, especially white. Accents were usually chrome, gold and pale blue or grey. |
| Motifs | Featuring traditional craft motifs and organic designs in lavish style, although they're often rendered in geometric, rather than curved, lines. There was a tendency towards bold, contrasting blocks of colour rather than excessive design. |
Ways to Decorate in the Art Deco Style
| | | |
| --- | --- | --- |
| Type | In the Art Deco style | How to Use It |
| Furniture | Furniture in the Art Deco period tends to be large, streamlined and bold. They're often made of exotic woods, which may or may not be lacquered black. Chrome or bronze accents are common, as well as mirrors. | While Art Deco furniture is made with boldness in mind, the pieces still feature fairly basic geometric design that can match the lines of other derivative modern furniture easily. The real skill is matching other furniture with Art Deco materials, which can be made of rare woods or metallic accents that might be hard to find. Consider creating a mix of different furniture materials to produce an engaging and interesting decor. Or, furnish a room completely in Art Deco furniture for a more nostalgic look. |
| Fabrics | Whether it's for upholstered furniture, drapery or rugs, the fabrics of the Art Deco style are unified in their focus on luxury, such as velour and leather. The designs can range from stark, solid colours and geometric designs, or exotic animal skin patterns. Veer away from florals or heavily ornate detailing in scrolling, curved lines. | Adding an Art Deco carpet or set of drapes to a floor or window is a great way to bring the luxury of a period to a room. The solid or geometric patterns of the fabric could benefit from bolder or more decorative furniture pieces to prevent the room from falling flat. |
| Lighting | There were a wide variety of light fixtures made in the Art Deco style, from table lamps to extravagant ceiling lights. The most popular materials were glass, chrome and bronze. The designs featured fan or bowl lamps, and figurines on the base. The glass was often frosted, etched, enamelled, or coloured. | Since the glass of various light fixtures could be hand-blown, this is an opportunity to showcase the craftsmanship of the Art Deco period in a room. The rigid, geometric lines of Art Deco lighting usually requires similar features in other furniture pieces to create a sense of cohesion to a room. |
| Flooring | Flooring utilised modern materials, such as linoleum and polished parquet. It could feature geometric designs, exotic patterns or high contrast black and white tiling. | During the eclectic Art Deco period, this kind of flooring would usually be overlaid with large rugs, which added a more luxurious feel to the room. However, the more geometric or patterned floors might provide enough ornamentation without requiring additional layers. |
Factors to Consider When Buying Art Deco Style Furniture and Accessories
* Materials
* Some of the materials used in Art Deco furniture, such as rare woods and exotic animal skins, can be hard to match. Consider whether it's possible to match these items with other pieces in a room before buying.
* State of Metal Furnishings
* While some metals like stainless steel are very resilient, some require extra care. Chrome can rust and look dirty quite easily, so it needs regular cleaning to maintain its attractive lustre. Similarly, bronze develops a greenish patina, which some owners might prefer to keep polished instead.
* Combining Furniture Pieces
* There are many factors to consider when matching furniture, such as the materials, design, lines, degree of ornamentation, style, and period from which the pieces were made. Often, a combination of ornate and simple pieces creates a more harmonious look than a room that's furnished all in one style.
Typical Features of the Art Deco Style
The Art Deco style has some recurring elements that can make up its total look.
* Luxury
The Art Deco style incorporated many sumptuous elements to create a sense of richness and luxury in the home, including rugs, marble, bronze, hand-blown glass, and dramatic furniture. Pieces were made with both comfort and high taste in mind.
* Modernism
The style and processes of modernism had a strong hold on Art Deco fashions. Sleek modern lines and geometric shapes were the basis of this style's furniture and decorative art design. Also, modern forms of production were used - in other words, mass industrial production.
* Minimalism
Despite the luxurious materials used to create the furniture and designs of this time period, the Art Deco style was largely minimalist. This is related to its modernist slant, which focused on functional, comfort-minded designs and solid colours and straight, geometric lines are prevalent throughout.
Popular Manufacturers in the Art Deco Style
* Jacques Adnet
* Oliver Percy Bernard
* A.J. Wilkinson
* Emile-Jacques Ruhlmann
* Jean Puiforcat
* Charlotte Perriand
* Erno Goldfinger
* Paul T. Frankl
Accessories for Decorating in the Art Deco Style
Many items can be found in the Art Deco style, including:
* Lamps
* Rugs
* Artwork
* Upholstery fabrics
* Mirrors
* Chrome or stainless steel radio or other electronics
* Figurines
* Vases
Finding Art Deco Furnishings on eBay
Once you determine the type of Art Deco furnishings you want to purchase, visit the Antiques portal on eBay, click 'Furniture & Living', then 'Art Deco' and start searching item listings. The Categories list on the left-hand side of the eBay page helps to narrow the search.
Search eBay listing titles for specific words when shopping for Art Deco furniture and decorative arts. For example, to find chairs in the Art Deco style, type 'Art Deco Chairs' into the search box, and then click the Advanced button to customise the results. Also visit eBay's Search Tips page for more advice on searching for Art Deco furnishings with keywords. If you can't find the exact Art Deco furnishings you want, try shopping eBay Stores.
Conclusion
Bring the modern luxury of the Art Deco style to a room or entire house, by using key pieces, or selections of Art Deco furniture. Bold, streamlined and unique, Art Deco furnishings offer an original look, while breaking from traditional furnishings from the past. When choosing items, the main consideration is the taste of the buyer, as well as how the item will be used, however making the right purchase can also be helped by understanding the history, and potential origins of the item. Once you have collected this information, you can buy Art Deco furnishings safely and securely on eBay.