Clutch bags are wardrobe staples for many women, and designer models offer iconic style and a sturdy, durable build quality. A designer clutch bag needs to be practical as well as stylish, giving you plenty of room to store your essentials, while allowing you to stay on-trend. Knowing what to look for when buying a designer clutch bag ensures you choose a model that suits your style and the occasion.
Designer Clutch Bag Styles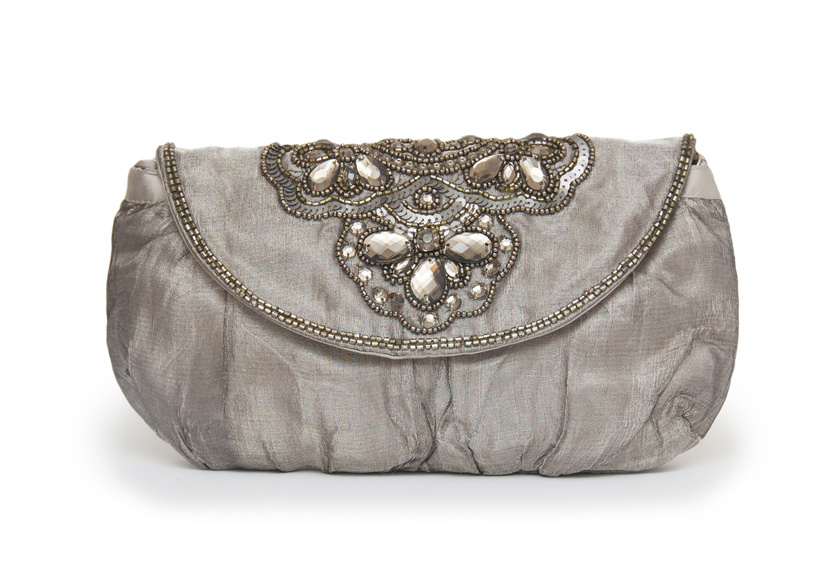 There are many different styles of designer clutch bags available to suit every occasion. Although the most common designer clutch bag is rectangular, other shapes available include triangular and half-moon. You can choose a clutch bag in a plain colour for daywear or one highly decorated with beads, sequins, or brocade for an evening out. Designer clutch bags can be made from a wide range of exquisite materials such as satin or even snakeskin. Designer box clutch bags are a great choice for a special occasion. These clutch bags are usually highly decorated and have a hard shell.
Popular Designer Clutch Bag Brands
Burberry, Radley, Hugo Boss, Ted Baker, Gucci and Marc Jacobs are among the most popular design houses that offer high-end clutch bags in every style. From bright and bold for sassy summer daywear, to black, sequin and rhinestone-embellished models for a formal evening out, you can choose any style of clutch you like. Saint Laurent, Vivienne Westwood, Stella McCartney, and Valentino also offer high-end clutch bags in an array of styles to suit any occasion.
Designer Clutch Bag Authenticity

When you invest in a designer clutch bag, make sure you get the real deal. Brand new designer clutch bags, as well as some used ones, often come with a dust bag and a certificate or card of authenticity. The dust bag should have a clear, crisp logo from the design house and be of solid construction. If you have a certificate of authenticity, ensure is has a heavy, high quality cardstock construction. The lettering should be crisp and clear, and it should be free of spelling and grammatical errors. Examine the bag and check the joins and stitching. Stitches on genuine designer clutch bags are small, tight, straight, and even. If the bag uses glue, there must be no glue visible at the seams. Ensure the bag has a good quality lining that is firmly attached. Some models come with a serial number, usually on the inner label of the bag, to allow you to check authenticity.