Goat is a designer label synonymous with understated luxury, specialising in cashmere apparel. In 2006, Goat Library was launched as an archive for the main collection, at more affordable prices. Goat Library offers buyers a wide range of fashionable separates made with light cotton or luxurious cashmere, so there are garments for every season.
Goat Library Cardigans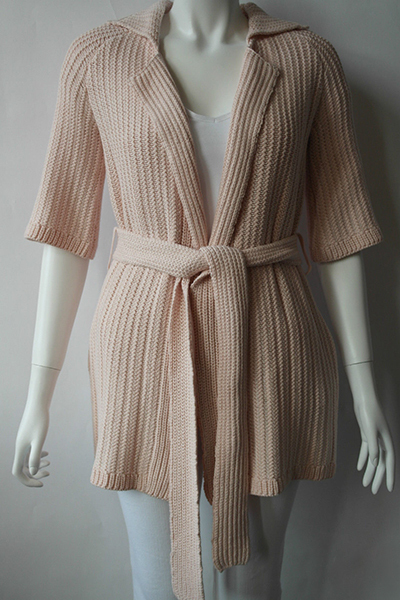 Goat Library cardigans are an elegant choice for the office or other occasions that require smart-casual wear. Many Goat Library cardigans feature bell sleeves, which have a narrow fit at the top of the arm that widens slightly towards the cuff. They typically have front button fastenings. The cardigans consist of wool blends, cooler cotton knits, and cotton blends. Their neutral colours, such as navy blue and grey, make them easy for wearers to match with other items of clothing.
Long Sleeve Goat Library Jumpers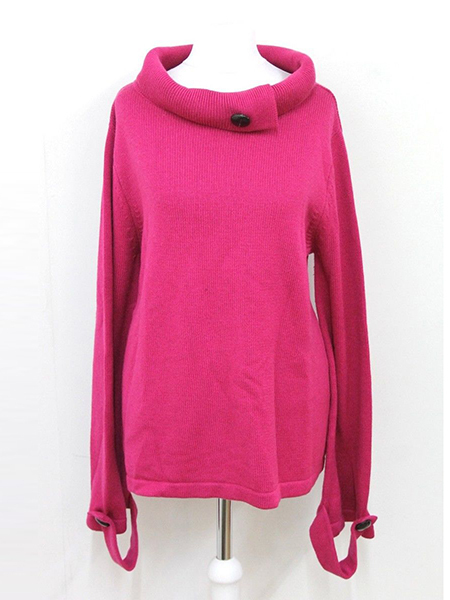 Two popular styles of Goat Library long sleeve jumpers are the Tina cotton blend and Trilby Jersey jumper. The Tina is black and white with thin horizontal stripes. It has a round neck and three-quarter length raglan sleeves. It is made from a cotton and rayon blend that is machine washable. The Trilby Jersey jumper is grey-blue, with a knitted finish. It has a round neck and long sleeves. It is made from a blend of viscose, linen, and cotton, so it is machine washable. Goat Library also offers heavier jumpers for colder weather, such as the 100 percent wool cable knit jumper, which is available in both ivory and maroon.
Short Sleeve Goat Library Jumpers
Goat Library offers lovely short sleeve options, such as the knitted jumper that comes in three colours: light pink, deep jade, and fuchsia. This Goat Library jumper has a loose knit at the top, followed by a tighter knit that starts just above the bust line. It is lightweight, loose fitting, and has a wide neckline. Its clean look features a thin white stripe at the bottom hem. This classy, but casual jumper is ideal with jeans and a pair of heels.