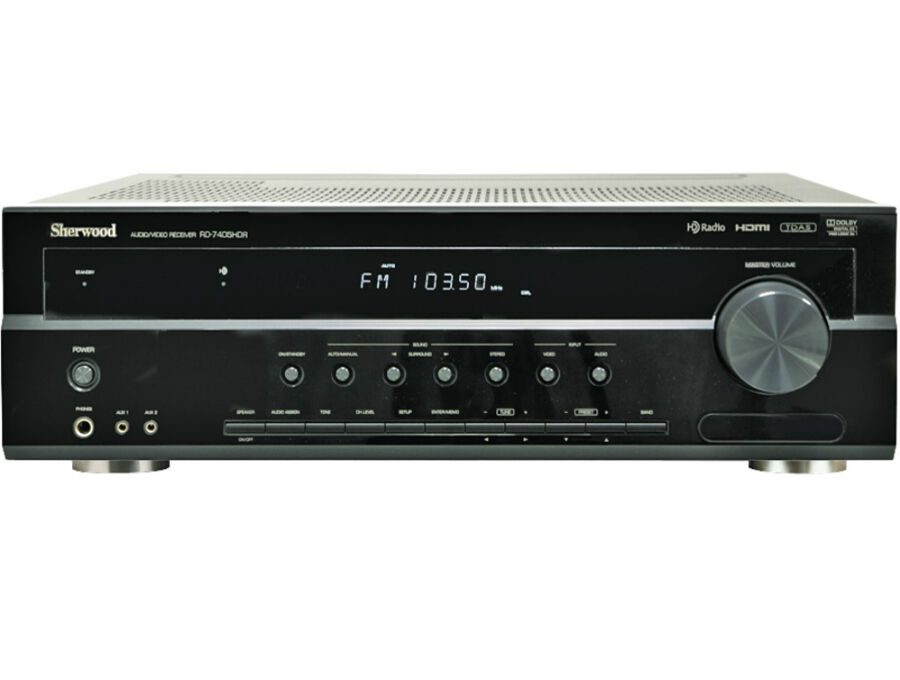 Modern home entertainment started off with the humble radio, but now there are various devices that can play every entertainment media available. In this age, entertainment does not only include music and movies, but also various Internet services. One device that can provide all these is the digital receiver, also known as the home cinema receiver. The digital receiver has come a long way from just being an audio and video receiver for television shows, radio broadcasts, and also movies from CDs and DVDs. With all the new forms of media that a digital receiver can now provide to users, it is no wonder how one can get a little confused and overwhelmed when setting out to buy a digital receiver.
To buy the best digital receiver for their needs, buyers should first know what a digital media receiver is and how to choose a suitable receiver for their needs. To make a wise purchase, it is also very helpful to know how to buy a digital receiver from online shops, such as eBay.
What is a Digital Receiver
A digital receiver, sometimes called a digital media receiver, is a device that can connect to a home theatre system and other media players to integrate them into one system. Although it may seem like a simple box with plugs and buttons, it can actually act as the heart of anyone's home theatre system as it is able to connect to all media devices in one's home and relay the contents to the television.
Previous receivers could only receive audio and video from radios, TV satellite, and CD/DVD players. Present receivers, however, are able to play all kinds of contents including Internet contents and media from portable media players, like iPods or mobile phones. Digital receivers also make it possible for people to browse the Internet on their TVs as many receivers are able to connect to the home network and personal computer. Besides only receiving media, some digital receivers can store media as well, making it easy for one to select any music or movies that they want and play them directly from the device. Besides just playing music and other digital media, some digital receivers enable users to view digital photos on their TV, and also watch, pause, and record live TV shows.
How to Choose a Digital Receiver
Digital receivers range from inexpensive, simple devices, to more complicated ones, which can play numerous types of media from more sources. Before deciding to purchase a particular receiver, buyers must first determine what type of media they want to play on their receiver and the sound and video processing capabilities of the receiver.
Digital Receiver Speaker Channels
A receiver is able to connect to a home theatre system and direct sound to all the speakers in the system. It does that by splitting audio into separate channels, and then sending them to different speakers. A common speaker setup for a home theatre system is the 5.1 setup where there are five full-range speakers and one subwoofer for the bass. Depending on the music or movie, a receiver can send the sound to different speakers to create a realistic listening experience. Other channel setups are the 7.1, 7.2, 9.1 setups, and more. Choosing the right number of channels a receiver can handle enables one to have the best audio playback possible on their home theatre system.
Besides the number of channels, one should also consider the amount of power (in watts) that a receiver sends out to the speakers it is connected to. For example, a receiver labelled '140 watts × 5' is able to send 140 watts of power to each speaker in a five-speaker setup. However, a receiver usually delivers less power than stated on the label, so it should be fine even if a receiver has a slightly higher power rating than stated on the speakers.
Digital Receiver Inputs and Outputs
Inputs enable one to connect the receiver to various media sources, and therefore, buyers should choose wisely the number of inputs that they want on their receiver. Important inputs to have on a good digital receiver are HDMI inputs and outputs, Ethernet inputs, digital audio plugs, and video plugs. If one uses an iPod or other portable media players, it is also a good idea to get a receiver with a USB port or iPod dock.
Digital Receiver HDMI
HDMI (High Definition Media Interface) enables the receiver to obtain high definition audio and video from any source it is connected to and play them on the television. Since many of today's media are in high definition, it is definitely wise to have this interface on a receiver. Some digital receivers can perform HDMI switching, upconversion, and scaling. HDMI switching enables users to control all their connected devices through the receiver. Upconversion, on the other hand, is the ability of a receiver to receive signals from different devices and send them out to the television through a single output. HDMI scaling enables a video of a lower resolution to be converted to a higher resolution, and thus, enhancing it.
Digital Receiver Ethernet Input
An Ethernet input allows the receiver to connect to one's home network, and thus, computers, to access music, pictures, videos. The Earthnet also allows to connect to the Internet, so one can watch videos in streaming directly from their TV. An Ethernet connection is also important as it enables the receiver to update its firmware through the Internet.
Digital Receiver Wi-Fi Adapter
A Wi-Fi adapter is a useful feature to have on a receiver as it allows the receiver to be connected to the home network and Internet without using cables. However, digital receivers with built-in Wi-Fi adapters can cost quite a bit. Therefore, it is usually better to get one with an Ethernet input. Users who do not like dealing with long network cables can get an external Wi-Fi adapter and connect it to the receiver's USB port or Ethernet input.
Digital Receiver Automatic Speaker Calibration
Since a room's size and atmosphere affects the sound from one's speakers, conducting a speaker calibration is important to enable the home theatre system to produce the best quality audio when playing any music or video. Many mid- and high-end receivers have an automatic speaker calibration function, which automatically adjusts the sound quality of each speaker to suit one's room. This function can be a great help for people who are not sure how to manually calibrate their speakers.
Digital Receiver Playable Contents
High-end digital receivers can play almost any content available, but they can be quite costly. Therefore, to get the most out of their receiver, it is a good idea for buyers to select the contents that their device can play. Some contents that can be considered are Internet radio, HD radio, satellite radio, and Apple Airplay. Users who use iTunes can get a receiver with Apple Airplay since it allows them to play videos, music, and pictures from iTunes. DLNA (Digital Living Network Alliance) is a standard that allows different devices to share different contents including music and videos with each other provided that they are connected. This allows a receiver to access the contents on any other devices and computers in the home network.
Buying a Digital Receiver on eBay
It is very easy to search for a good digital receiver on eBay if you know what you are looking for. To look for a digital receiver, you can start at the eBay home page and look up "digital receiver" by typing the keywords into the search bar. You can also use more specific keywords such as "satellite TV receiver". You can look through the list to find a suitable receiver for you. After selecting the receiver that you like, you will be directed to the product page where you can view all details about the product.
Make sure that you read all available details before you decide to purchase the receiver. Things you should look at are the full item description, price, postage fee, delivery period, and also the return policy. A return policy is important as it allows you to return the item if you find that it is faulty when you receive it. If there is no return policy, or if you have any other questions about the product, you can contact the seller.
Conclusion
A digital receiver is a great device for anyone to have in their home as it not only receives and plays media from a DVD player or satellite, but it can also access contents on one's home network and Internet. Besides that, it can function as a central controller, which connects all other media devices including the home theatre system, DVD and Blu-Ray player, and also personal computer, making it the heart of the home entertainment system. Some Internet content which a receiver can access are online radio and movies in streaming.
When choosing a suitable digital receiver for their home, buyers should consider what features they want in their receiver as more features are often more costly. Some notable features that are worth having in a digital receiver are HDMI inputs, USB ports, Ethernet inputs, and the capability to play various contents such as Internet radio, satellite radio, and more. To purchase the perfect digital receiver for their home, buyers can head to eBay to shop for one.