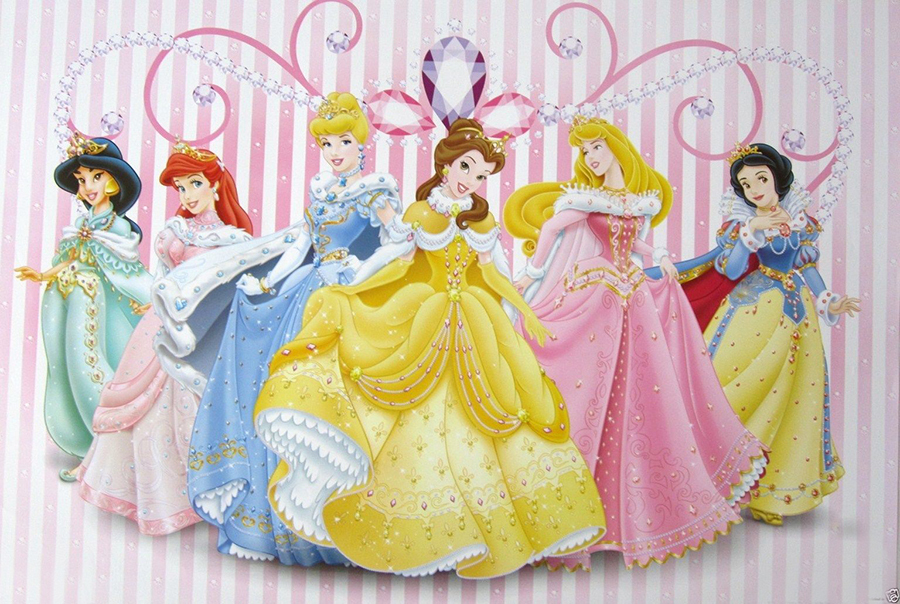 Disney's animated movies feature a long line-up of princesses. Each one has her own style of beauty and her own challenges to overcome. Many of the princesses model character qualities like bravery, intelligence, creativity, kindness, and compassion. When you are shopping for a princess toy, princess costume, princess doll, or some other item for a small Disney princess fan, make sure that you have a general knowledge of the princesses, their stories, and their important character qualities.
Disney Snow White, Cinderella, and Aurora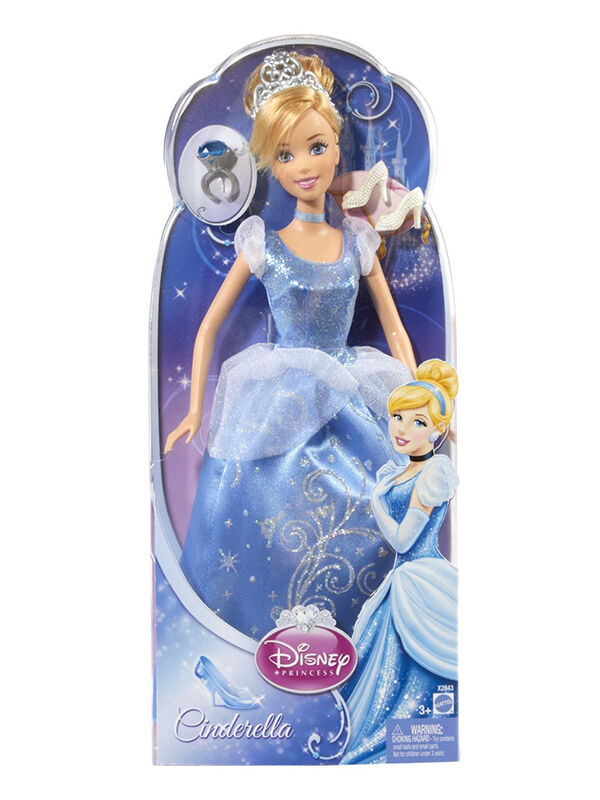 The first three Disney princesses are the main characters from a trio of classic fairy tales. Snow White, the original Disney princess, is a mild-mannered, sweet princess whose caring heart wins her friendships that ultimately save her from the schemes of her jealous stepmother. Cinderella's classic tale of the enchanted ball and the missing glass slipper charms little ones as they sympathise with Cinderella's plight and rejoice when her rags turn to riches. Aurora, or Sleeping Beauty, meets the love of her life before falling prey to Maleficent's curse. Fortunately, true love's kiss saves her from an eternity of enchanted sleep.
Disney Jasmine, Ariel, and Belle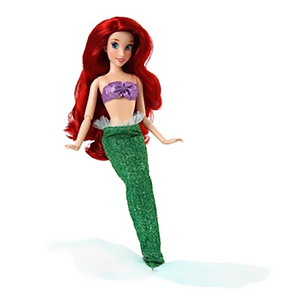 Jasmine, the spunky princess in the Disney animated film 'Aladdin', wears her own version of traditional Arabian garb and challenges the expectations of society and of her father. Another exotic princess, Ariel, is the only mermaid in the Disney princess line-up. The daughter of the sea king, Ariel leaves her ocean kingdom and sacrifices part of herself for the chance to live on land with her prince. Belle, a lover of books, gives up her freedom to save her father and ends up saving the Beast prince as well.
Disney Pocahontas, Mulan, and Tiana
Jasmine was the first multicultural princess, and after her came Pocahontas, Mulan, and Tiana. These three princesses each experience a romanticised version of some historical event or time period. For Pocahontas, it is the coming of the white man to the shores of North America. For Mulan, it is the threat that the merciless Huns pose to China. Tiana's story takes place during a time when African Americans struggled to achieve their dreams in New Orleans. Each princess shows intelligence, boldness, and hope as she confronts the obstacles before her.
Disney Merida and Rapunzel
Merida's story celebrates Irish culture and tradition and addresses the tumultuous relationship between a mother and a daughter. Rapunzel faces a different kind of mother-daughter relationship, with her so-called mother actually turning out to be her kidnapper. Rapunzel's sweet, hopeful spirit leads her out of the prison tower to her true family.
Disney Anna and Elsa
Disney's popular animated movie 'Frozen' features two princesses, sisters Anna and Elsa. Elsa has power over ice and cold. Although she causes harm to her own kingdom when her powers get out of hand, her sister Anna's constant, sacrificial love becomes the key to restoring the kingdom and the damaged relationships.