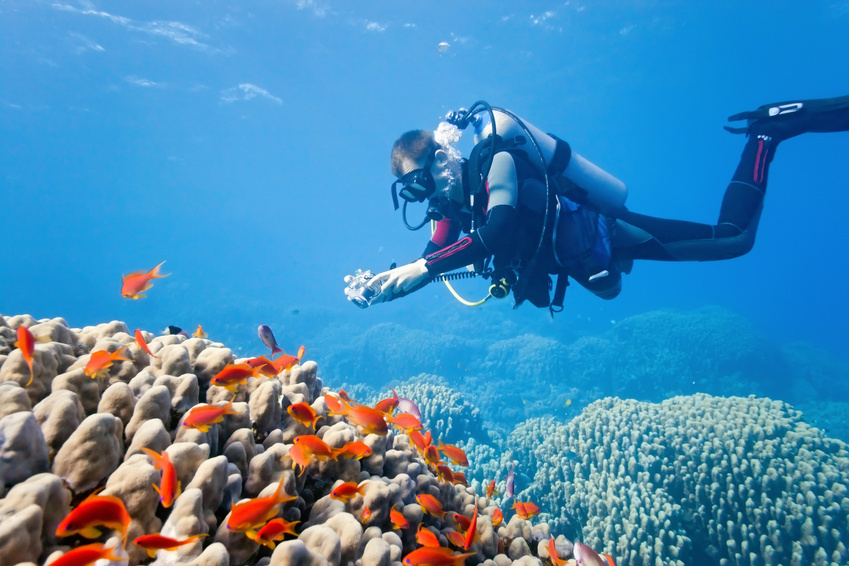 No matter what time of year it is, diving has the potential to serve as a therapeutic activity. Whether you are new to scuba diving or you have a little experience, diving like a professional is possible. Through a combination of practice, dedication, safety awareness, and the right equipment, you can master the underwater world in no time.
Complete a PADI Course
Like all sports, diving comes with some risks. Fortunately, you can manage those risks relatively well if you complete a PADI (Professional Association of Diving Instructors) course. A typical PADI course teaches you the hand signals divers use, how to operate scuba diving equipment, and essential diving techniques. As a comprehensive course, it is usually sufficient to help you dive safely in most scenarios. Most PADI courses allow you to take home DVDs and manuals to periodically review to keep your skills fresh.
Choose the Right Scuba Diving Equipment

One of the key elements each PADI course pushes is how to choose the right equipment. Although success at professional diving depends a lot on your skills as a diver, those skills are useless without the right equipment. Basic diving gear includes masks, snorkels, fins, weight systems, wetsuits, and dry suits. Most scuba centres also provide other essentials, such as diving compressors and dive computers.
Use Diving Gear to Your Advantage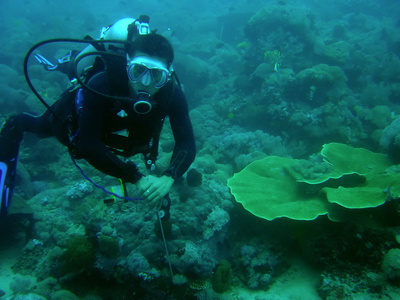 Diving like a professional involves more than simply executing the skills you learn in your PADI course. When using scuba diving gear, you need to remain mindful of those around you. A truly professional diver recognises that diving is a team sport and treats his or her dive buddy with respect. That means staying within visual distance of your buddy at all times, checking for his or her presence every two to three minutes, and discussing a separation procedure. Most importantly, both of you should stick together during safety stops. Using a dive computer watch, check the time, follow agreed procedures conservatively and then proceed when you know everything is safe.
Remember the Seven Diving Cs
Diving professionals have a lot to remember, especially when diving as the lead diver. An easy way to recall everything is to use the Seven Diving Cs: cooperation, conditions, consumption, coordination, compass, checks, and communication. Most of these criteria are fairly obvious, except for 'consumption', which refers to checking the diving cylinder's gas levels periodically.
Diving Practice Makes Perfect
True diving professionals practise on a regular basis. If you want to dive like a professional, break out your scuba gear and join them whenever you can. You may also want to consider adding to your diving expertise by taking an advanced PADI course or a specialist course like first aid for divers.