To make a bed inviting, it is important to choose the right type of bed linen. Double bed linen is suitable for beds with dimensions of approximately 137 in by 190 centimetres. Since there is a wide selection of double bed linen available on the market, it is essential to learn more about various fabrics and thread count to make the best choice every time.
Popular Fabric Types for Double Bed Linen

The fabric is one of the most important factors to consider when shopping for double bed linen. The most popular choices include cotton, satin, silk and synthetic fibres. The most widely used fabric for making bed linen is cotton, mostly because it is breathable and easy to launder. One of the finest types of cotton is Egyptian cotton, but you can also choose bed linen made from Supima cotton or flannel cotton. Another choice of fabric for double bed linen is silk, a natural fibre that is hypoallergenic. Silk bed linen is a good choice for those looking for a fabric that keeps warm in winter and cool in summer. Linen bedding is cool and absorbent, being an excellent choice for summer.
The Importance of Thread Count when Choosing Double Bed Linen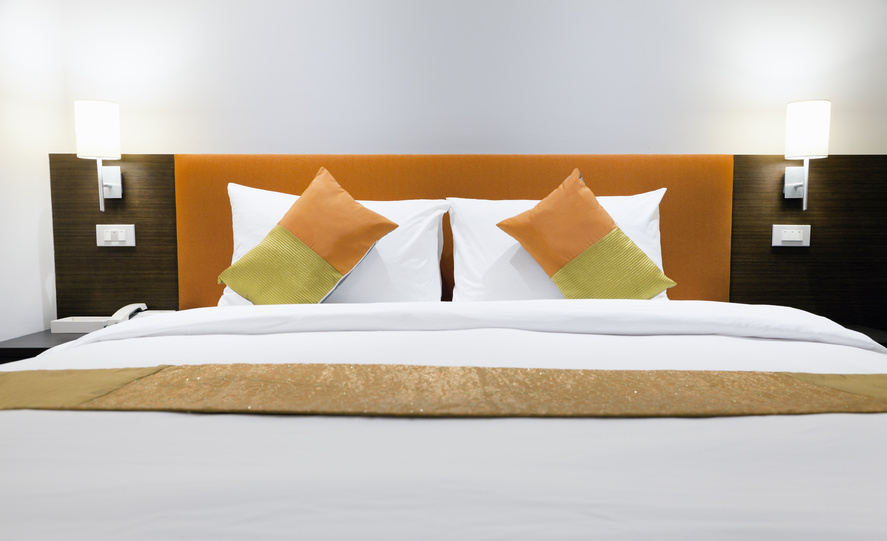 The thread count indicates the quality of a particular type of bed linen. The term refers to the number of threads per square inch. A higher thread count denotes a more lustrous and softer fabric that is less prone to shrinkage and more durable. A popular option when it comes to double bed linen thread counts is around 150, whereas high quality linen starts at around 180. Luxurious fabrics often have a thread count over 200.
Tips for Caring for Your Double Bed Linen
To make sure your double bed linen remains just like new for a long period of time, it is important to treat it with care. Machine wash the bed linen at a 40 or 60 degrees setting and use a quality softener. Try to use a gentle cycle every time you wash bed linen. Even though it may be tempting, avoid tumble-drying the bed linen, as doing this often causes shrinkage and eventually shortens the life of the sheets. Moreover, using a tumble dryer for linen means a lot of ironing in order to obtain a fresh finish.