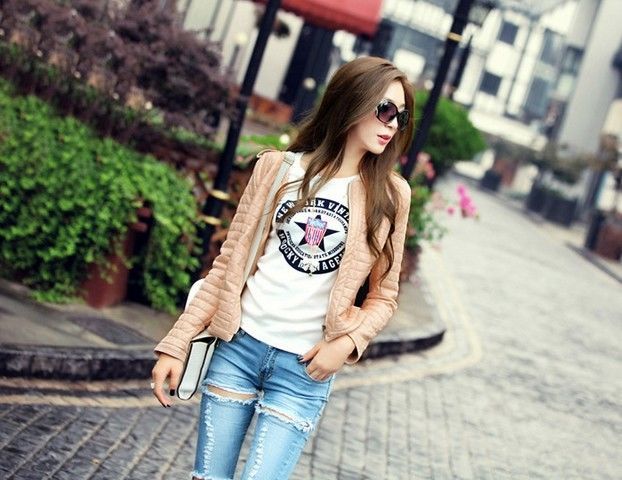 Though a quilted jacket is mostly functional, the padded, warm jacket can double as stylish, too. Many chic brands make quilted jackets, including Barbour, Ralph Lauren, and River Island, and there are many ways to dress up your jacket so you can be cosy and fashionable at the same time. Add the right accessories to your quilted jacket to make it stand out while you stay warm.
Jewellery
Most quilted jackets are solid coloured, which leaves you room to accessorise. Jewellery is the best way to add a dressy look to even the most casual quilted jacket. Choose a sparkly statement necklace or a pair of dangling chandelier earrings to instantly upgrade your look, or roll up your jacket's sleeves slightly to display a cute, colourful watch or a cuff bracelet. Pin a brooch to the front of your jacket or the jacket's lapels, to add pizzazz to a plain quilted coat.
Scarves, Hats, and Gloves
Just because it is cold outside does not mean you have to sacrifice style. Select warm accessories like elegant scarves, hats, and gloves and forego a casual look for a more formal one. Choose a soft, slouchy, cashmere beanie hat and a matching scarf, or pick a sequined beret for sparkle and shine. Men add style to their look with a wool scarf or a chic cashmere scarf. Hats embellished with flowers or bows add a pretty look, too. Fedoras create flair for your winter look and keep your head warm with soft wool fabric. Purchase a matching scarf, or if your hat is solid coloured, add a patterned scarf to upgrade your look. Finish with a soft pair of dressy leather gloves for men, or for women, gloves with a faux fur cuffs.
Handbags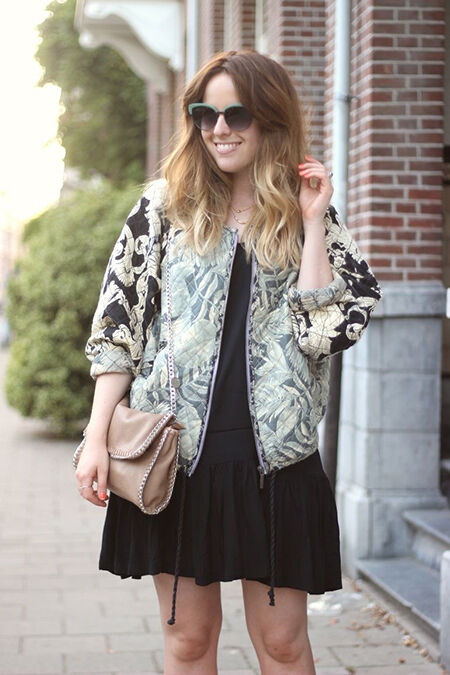 The right bag can truly make your outfit. Choose a handbag that complements your quilted coat, or adds a pop of colour to liven up your look and make it a little more sophisticated. If your quilted coat is black, choose a red purse with dressy details like bows or hardware. Add colour during the cold months with a fuchsia purse, a patterned plaid tote bag, or a designer bag to up the ante on your winter look, such as a classic Chanel bag or modern Guess bag.
Shoes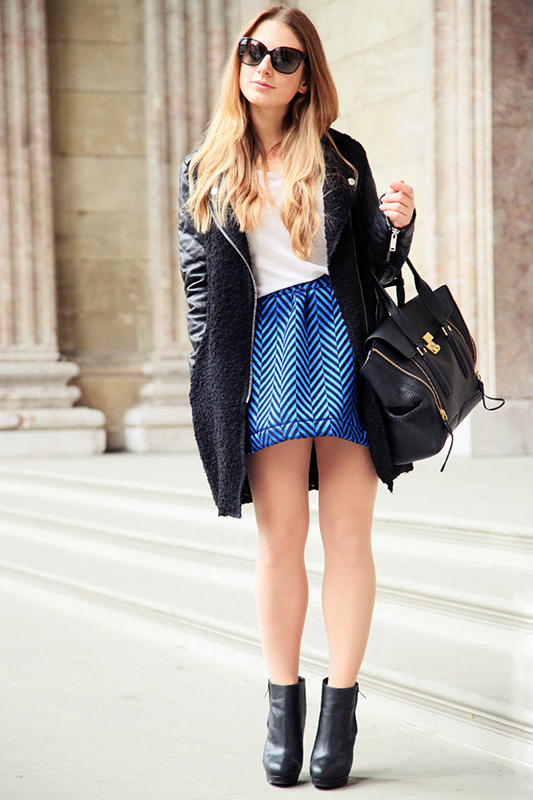 Add polish to your look and create fashion that works even for dressy occasions by choosing shoes that complement and add style to your quilted jacket. Since you need to keep warm, consider a pair of high-heeled boots with trousers or skinny jeans for a put-together look, or opt for chic ankle booties. High heels add instant glamour to any look, and suede wedges are a comfortable compromise between heels and flats. Match your shoes to your bag or your jacket to look professional and classic. Men can opt for smart leather shoes or polished loafers to complete the look.