ELC, which stands for Early Learning Centre, is dedicated to helping parents raise happy children by creating an educational-friendly environment and promoting cognitive development. The company's Happyland line of toys encourages children to play, be creative, learn about the world around them, and develop skills in a fun, and un-pressured way. Each toy is brightly coloured, comes with numerous accessories, and is safe to play with.
ELC Happyland Rose Cottage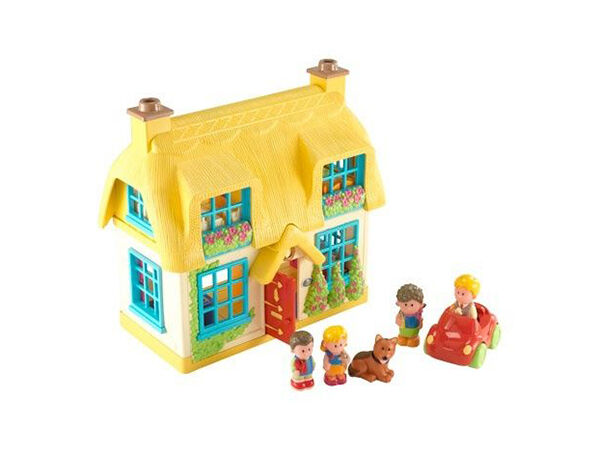 The ELC Happyland Rose Cottage teaches kids all about home life. Cook delicious meals in the kitchen, let the characters watch TV on the couch, send them to bed for the night, and play with dozens of little accessories, such as the telephone, stove, doorbell, and more. The stone and doorbell even make actual sounds, and the family has their very own pet dog. This set is for children who are 18 months or older. According to the company, this ELC doll's house promotes imagination, a sense of discovery, and social skills. A similar set is the ELC Rosebud Cottage, which unlike the Rose Cottage, has separate furniture.
ELC Happyland Country Train Set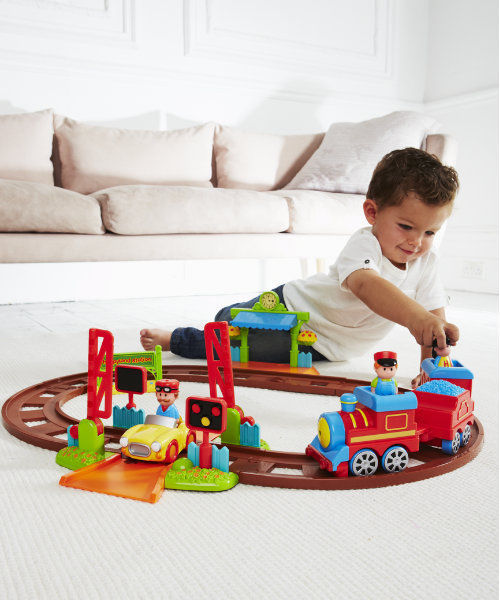 Let your kids travel around the world with an interactive ELC train set. It comes with a track, a train station, a motorised train with two cars, people, a sports car, sighs, and gates. The pieces are all easy to operate and large enough for kids to grasp. It even makes train sounds and lights up. The ability to operate the train promotes the development of fine motor skills, and the set encourages creativity and gives kids the opportunity to learn about trains and travel. The set does need two AA batteries and must be assembled. Add other ELC Happyland train tracks to expand as desired.
ELC Happyland Kettle Cottage
The adorable ELC Kettle Cottage immerses kids in family life. The ELC figures and all of their accessories fit neatly inside, and the doors shut to make this set portable. As the name suggests, this fairy-tale home is in the shape of a large kettle that two small mice reside in. There are two levels within the home, and kids can arrange the furniture and accessories how ever they want. The bright colours are engaging, and the real-life toys are charming. A spool of thread doubles as a table, and two matchboxes are the beds for the mice. This ELC toy is designed to promote imagination, social skills, and a sense of discovery.
ELC Happyland Pirate Ship
Travel to faraway lands and make new discoveries in the Happyland pirate ship. The large and colourful ship comes with several pirate characters, a private boat, treasure, a crow's nest, and even a plank. Fire on enemy toys with the cannon, and put the captain to bed in his own quarters.