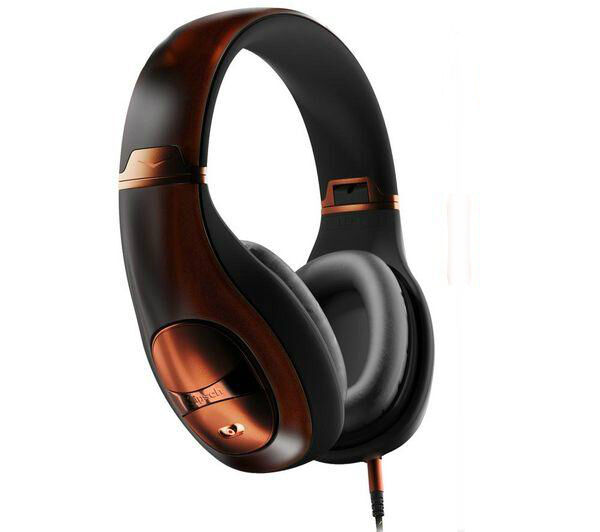 Headsets, ubiquitous as they are, are the hottest frills to grace the ears of modern consumers, finding use plugged into computers, intercom systems, home theatres, and game consoles. They are a staple in the telecommunication industry with their hands-free feature that has changed how people work, socialise, and play. The increasing demand for headsets opens up many new settings where people make good use of these features. Maybe you are an audiophile or musician and want noise-cancelling equipment to analyse the quality of your music or a gamer who champions for humanity in your free time, or you have a long-distance video interview looming. If you are like many Brits, then perhaps you listen to audio books for study and entertainment, or maybe all you need is the simple pleasure of listening to music while working on the computer. Whatever the reason, there are many styles of headsets on offer to suit every activity and need, though ear-cup headsets are popular because they enhance audio quality when measured up against others.
If you have no idea what to buy, then you might find the impressive array of ear-cup headsets available in brick and mortar shops and online stores like eBay most perplexing. However, a little bit of education on the important features to consider when shopping for ear-cup headsets clears up all that noise and allows you to settle on one just right for your needs. Knowing your headsets gives you the confidence to bargain for great value when buying and always guarantees a satisfactory purchase.
The Racket Surrounding Ear-Cup Headsets
Headsets are different from headphones in that they have microphones attached. Ear-cup headset designs or over-the-ear headsets have earpieces that rest on or go over your ears like little cups, instead of right into your ears as with the other designs. The cupping style reduces ambient noise to such a low level that they are the top choice for sound engineers and DJs who are concerned with the quality of sound. The traditional ear-cup designs are rather bulky when compared to other headset types, which limits their portability, making them ideal for indoor use. However, while they are not as lightweight as the others, they last much longer and offer buckets of style to stand right out on your head. The table below shows how the ear-cup headset measures up against the in-ear design.
| | | |
| --- | --- | --- |
| Type of Headset | Advantages | Disadvantages |
| Ear-Cup Headset | Reduces ambient noise, enhances audio quality, stylish, longer lasting, good value for money | Bulky, limited to indoor use |
| In-Ear Headset | Lightweight, portable, outdoor use | Audio quality not as good as ear-cup designs, allows ambient noise to leak in, does not last long |
As you can see from the table above, while in-ear headsets have their advantages, for example, portability, the ear-cup headset offers better audio quality while reducing ambient noise to a great degree. Because of their bulk, however, their use is largely limited to the indoors.
Features to Look for When Shopping for Ear-Cup Headsets
There are dozens of different features marking out the myriad types of ear-cup headsets on the market, and a wise shopper learns to distinguish the essential features from those that are unnecessary. The most important considerations while choosing a headset that is right for you include the fit design, wireless technology, the earpiece, size, and compatibility. These ensure that you get your money's worth, while the additional features are a matter of personal preference to enhance your intended activity.
Earpiece
The number of earpieces falls under either single or double types, for one ear or both, respectively. The most common type is the double, with two earpieces, for use with computers and video chats, games, watching movies on home theatres, listening to music and sound production, and engineering. The single or mono-aural earpiece, on the other hand, leaves you aware of your environment and is just right for telephony, like the call centre attendants who are always multitasking. The wireless models offer a safer way of using phones in cars by keeping your hands on the steering wheel and your attention on the road.
Fit Design
The type of fit design you choose depends on the degree of comfort and convenience you are looking for as well as personal preferences. The three most common types of fit designs are ear hook, headband, and neckband. The ear hook model loops around one ear, with some models reversible for greater comfort or the ability to change to the other ear. Headbands are usually adjustable and fit snug over the head, with many cushioned to provide comfort. They are the most popular choice for many gamers who find them comfortable even after long hours of use. Neckband designs are lightweight, slipping over the ears and wrapping around the back of the neck for comfort, with no messy hair.
Wireless Technology
Most modern headsets use wireless technology like Bluetooth and Radio Frequency for portable convenience, both at home and in the workplace. Bluetooth offers you the option of moving around over a short distance without unsightly cables; you can use it to talk safely on the phone while driving a car or for VOIP calls at your desktop computer. However, the audio quality they produce is not as good as that of other technologies and the batteries do not last longer than 10 hours without needing a recharge. The alternative is Radio Frequency (RF) technology with the 2.4 GHz and the Digital Enhanced Cordless Telecommunications (DECT) with much better audio quality and transmission.
Size
Size matters in the ear-cup headset lineup and this accounts for the varying prices across similar models. Generally, the larger the size of the headset, the larger the drivers they have and thus, the better the quality of sound. Large drivers are more powerful and can produce a wide range of sound dynamics with excellent bass. Many headsets also have multiple drivers that designers angle for optimum sound production. When it comes to the earpiece, a bigger size offers greater comfort and is big enough to cover the ears and keep ambient noise out. If you want realistic sound, consider big headsets that offer just that.
Compatibility
Compatibility is a crucial factor to consider when shopping for an ear-cup headset to use with telephones, as not all telephones are suitable because of the way the pins line up differently with each model. While this problem has an easy solution with an adapter that puts the pins in order, it does result in additional expenses for you. Therefore, it is best to look for the most compatible options first. Bluetooth headsets might also have compatibility issues with some of the gaming consoles, which might not support a headset for some of their features. If in doubt, take time for quick peek at the headset manufacturer's website to check for compatibility with the other equipment's manufacturer, make, and model.
Other Features
Many ear-cup headsets have additional features that you might find useful depending on what you are looking for. The foldable headset is a compact answer if storage space is a problem, while the noise cancellation option is excellent for long flights when you would rather not listen to other passengers or to the aeroplane's engine. The volume control button keeps the decibels to desirable and healthy levels while the microphone mute button is perfect for moments when you prefer to listen and not be heard. If you are a gamer who insists on an environment immersive enough to hear the softest footfall of your game enemy, then many headsets offer amplified stereo game sounds.
Conclusion
Many sound gurus swear that ear-cups are the best audio experience your ears can ever hear over headsets, with their comfortable earpieces sitting snug over your earlobes and keeping out any ambient noise. They offer a pleasant listening experience for music lovers, gamers, and film buffs. You can enjoy this same experience with a good quality headset, which gives improved audio excellence and listening as well as utmost privacy in situations that require it, like a public library.
Ear-cup headsets offer further benefits over other types and models with better protection for the ear, since listeners wear them cupped over the ear and not inside the ear canal. As headsets have a microphone combined in their design, they also offer a hands-free environment for talking while leaving your hands free to type or do other activities such as feeding the baby on the high chair. While shopping, do consider the key features including earpiece, fit design, size, and compatibility to settle on your ideal headset. Since ear-cup headsets last longer than other headsets, take your time while shopping and use the tips given here for a most satisfactory purchase.