Educational circuit games for kids are a fun and engaging way of getting children excited about science, the world around them, and electronics. They learn through creating the circuits and engaging in hands-on learning. These games also help children develop problem-solving skills, fine motor skills, and logic skills. Getting an overview of some of these educational circuit games allows you to purchase the right games for your children.
John Adams Hot Wires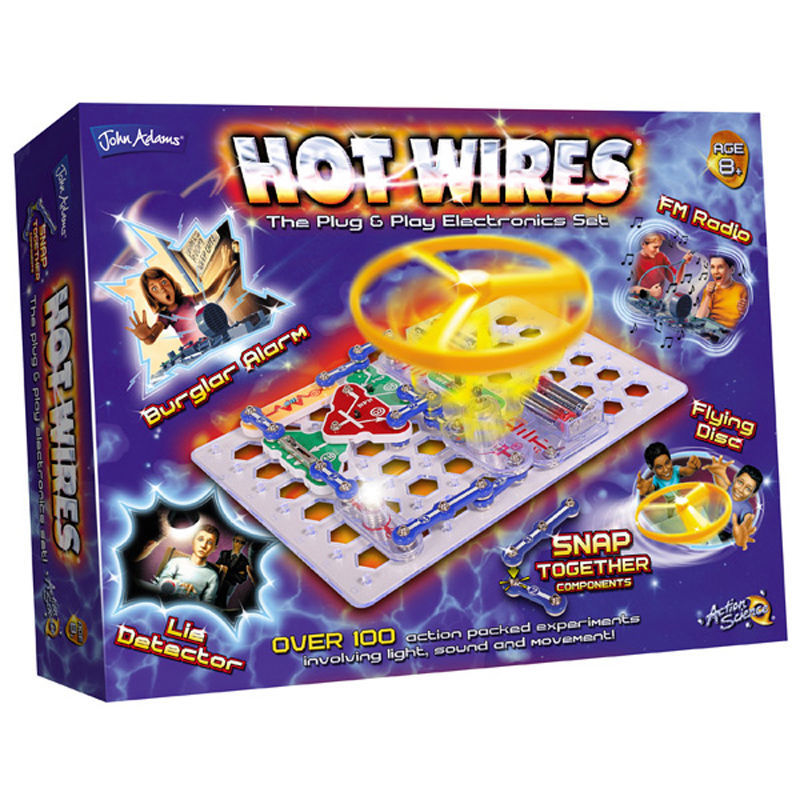 The Hot Wires set has over 100 experiments for children to perform. The experiments revolve around the creation of circuits, and involve movement, lights, and sound, ranging from a flying saucer to a burglar alarm, an FM radio, and a lie detector. Suitable for children eight years and above, this game set includes a transparent assembly workstation, fuses, buzzers, light bulbs, connectors, a microphone, a propeller, a loud speaker, battery units, and a photoresistor. The set also contains a motor unit, an antenna coil, resistors, capacitors, transistors, and a range of other supplies to help your children learn and have fun. This game is particularly popular as it supports the National Curriculum for children eight and above.
Elenco Snaptricity
Elenco Snaptricity allows children to learn all about the relationship between electricity and magnetism. This electronic circuit game is suitable for children of eight years and above. It uses snap-on building blocks to create circuits. The blocks slot into a sturdy plastic base that helps to maintain the circuit integrity and keep the blocks in their correct location. With over 75 projects and 40 different parts, Snaptricity provides hours of educational fun. The parts include an electro magnet, light bulbs, switches, fuses, a fan, a compass, electrodes, iron filings, paper clips, iron rods, and grommets. Snaptricity also teaches children how to use fruit or fizzy drinks as batteries.
Thames and Kosmos Electronics Learning Circuits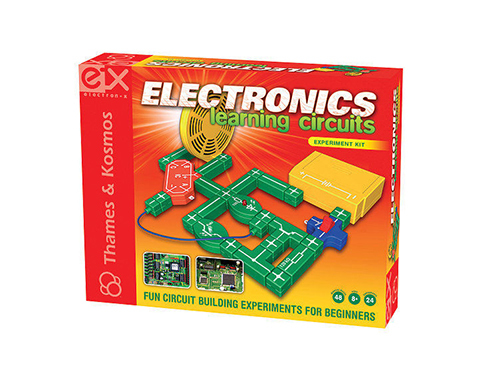 The Electronics Learning Circuits game provides 70 beginner-level experiments for children aged eight or older. Children build their circuits using large, colourful, plastic building blocks that allow them to safety and easily experiment with their circuitry. The building blocks are engaging and stimulating, with bright colours and an irregular shape construction, which also makes it much easier to follow the electronics diagram. Children can create an alarm system, a light detector, a police or ambulance siren, a conductivity tester, a timer, or a rain warning system.