There are a variety of options available for grooming and styling the eyebrows. Many of these come as handy eyebrow kits that contain all of the supplies needed for a professional look. Learning more about the types of kits helps buyers to purchase the right one for their eyebrows.
Eyebrow Shading Kits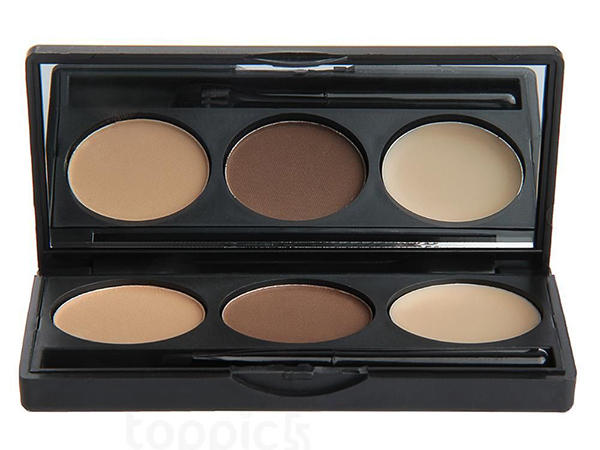 Eyebrow shading kits typically contain several types of make-up, including eyebrow pencils and powder. The pencils define the shape of the eyebrow by providing an outline, as well as adding colour. Some products are waterproof and smudge-proof to create a long-lasting look. Eyebrow powder kits typically contain several shades that enhance the colour of the eyebrows.
Eyebrow Shaping Kits
Some eyebrow shaping kits come with stencils that users place over their brows so that they can draw on a perfect shape or remove the extra hair beyond the stencil. Some eyebrow shaping kits contain tweezers, as well as eyebrow pencils and powder to add definition.
Eyebrow Waxing Kits
Eyebrow waxing may be more uncomfortable than removing unwanted hair with tweezers, but it is much faster and the results last longer. Eyebrow waxing kits typically contain eyebrow wax strips, which the user simply smooths over an area and pulls away to remove unwanted hair. There are other kits that have containers of wax that the user applies directly to unwanted hair, before placing a strip of cloth over it and pulling away to shape the eyebrows.
Eyebrow Tinting Kits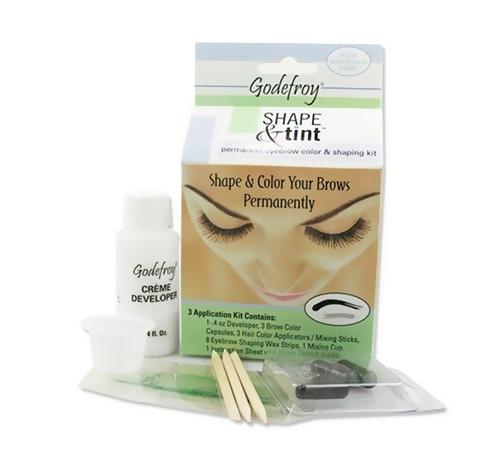 Eyebrow tinting kits offer a permanent or semi-permanent change to the colour of the eyebrows. Some use natural ingredients, such as henna, but most tinting kits contain chemicals that dye the eyebrows. The chemicals are less harsh than those used in ordinary hair dye to keep the eyes safe. These kits are especially popular with people that have light or greying eyebrows.