Anyone who collects vintage cameras is familiar with the long line of FED cameras from the Soviet Union. Made between 1934 and 1990, they were named after the founder, Felix Edmundovich Dzerzhinsky. Since the FEDs are rangefinder cameras, many photographers still use them in addition to collecting them.
Original FED Camera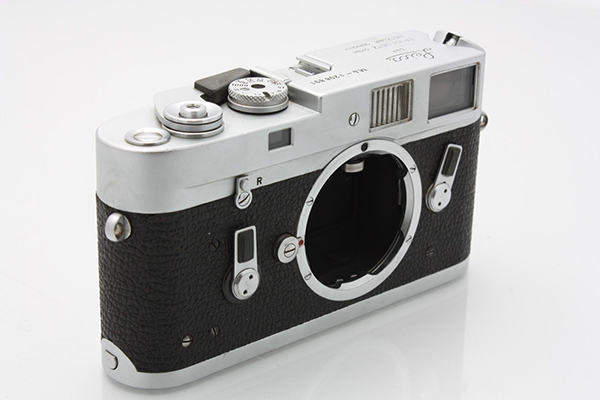 Original FED-1 cameras made in 1934 were not high quality devices, but as the first FEDs, they are highly collectible. Made until 1935, the A series, also called FEDKA, features a silver galvanised finish and a black, plastic body. However, all black versions, though rare, do exist. From 1935 to 1937, the cameras had an NKVD engraving, and the rectangular plate covering the rangefinder makes them easily identifiable. The 1949 and 1950 models were hybrids of the Contax and the Leica. They came with a 50-mm lens, and only a few were made.
FED-2 Camera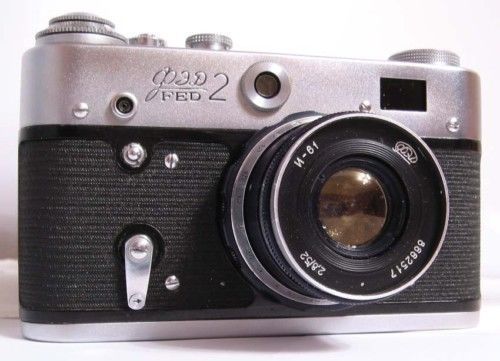 Introduced in 1955, the FED-2 was completely redesigned with a new body and features. "FED-2" was engraved on the front of most models, and it came with a removable back that requires two keys. The solid die-cast body has two shoulder strap hooks. The rangefinder comes with a 67-mm base and a viewfinder. The FED-2 camera saw six models made. The second model, the FED-2b had a flash sync added, and the shutter dial came with a reference point. The FED-2c came with an optional self-timer, and the FED-2d had an entirely new shutter speed sequence of 1/30s, 1/60s, 1/125s, 1/250s, and 1/500s.
FED-3 Camera
The first FED-3 camera had the same body as the FED-2, except that it featured a short base rangefinder and a new shutter. Both the rangefinder and the diopter are operated differently than on the FED-2, and most models have "FED-3" engraved on the front. Released in 1961, the PE0605 was the first in the 3 series. It came with an Industar lens and a decorative rim around the finder. 22,000 units were produced. The next model also released in 1961 is identical to the first but without the decorative rim. In 1967, FED changed the way they did serial numbers by making the first digit a date prefix.
FED-4 Camera
Only two versions of FED-4 cameras exist. The first has a wind knob, and the second has a light meter and a higher viewfinder. Though just 5,000 FED-4a models were released, the FED-4b saw 633,096 units released, with the last in 1980.
FED-5 Camera
The FED-5 received a few upgrades, such as pop-rewind button to replace the previous thumb-wheel, a hot shoe, and different meter rings. Many consider the FED-5 one of the brand's most popular cameras that did not require a battery. It had seven versions, including the FED-5b, which did not come with a light meter.