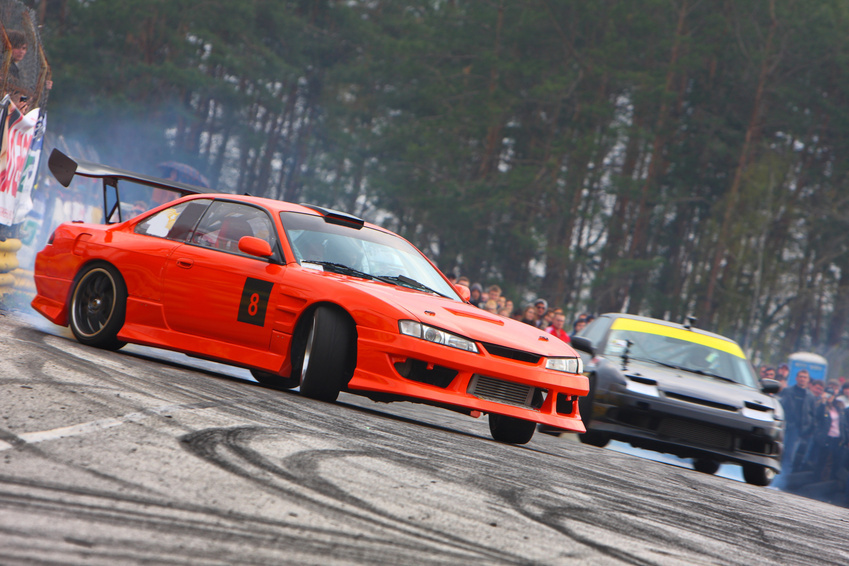 Spoilers add a unique mix of functionality and aesthetics to any car, but fitting them can be confusing to most car owners. If you want to install a spoiler on your car then you have to know the measurements, make and model of the car, and the location of the spoiler. Knowing where and how to fit a spoiler helps ensure that the installation process goes as smoothly as possible.
Spoiler Location
Spoilers attach to a number of different locations on your car, and you have to buy the specific one for the location you want. Most attach to the rear or the boot of the car. This is the classic look and the option most people want. A roof spoiler attaches to the top of the car and adds height to the vehicle. If you have, or plan to use, a roof rack then a roof spoiler is not a good idea, but otherwise worth looking into. Both options provide a different look and slightly different aerodynamics. Wing spoilers for the sides of a car, and bonnet spoilers are also options, although not as popular.
Spoiler Colour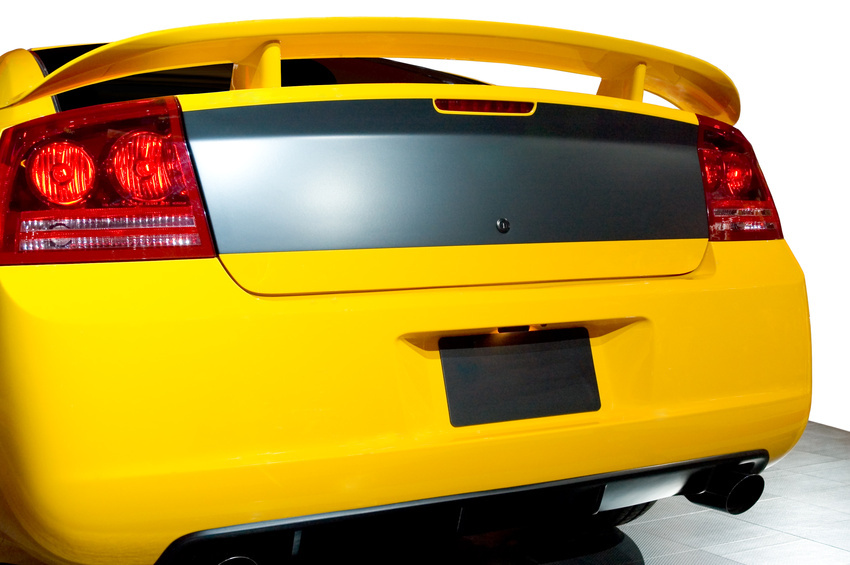 The colour of a spoiler directly affects its fit, as it does have to match to look good with the car. OEM car spoilers sold by the original manufacturer of the car come in colours which match the original paint on the car. For example, Honda Accord rear spoilers come in the same colours as the Accord. On the other hand, aftermarket brands, especially universal spoilers, often come unpainted or in basic shades of white, silver, or black, so that they blend with a wide range of paint colours. You can choose to have yours painted or buy something that matches the car for a proper fit.

Spoiler Fitting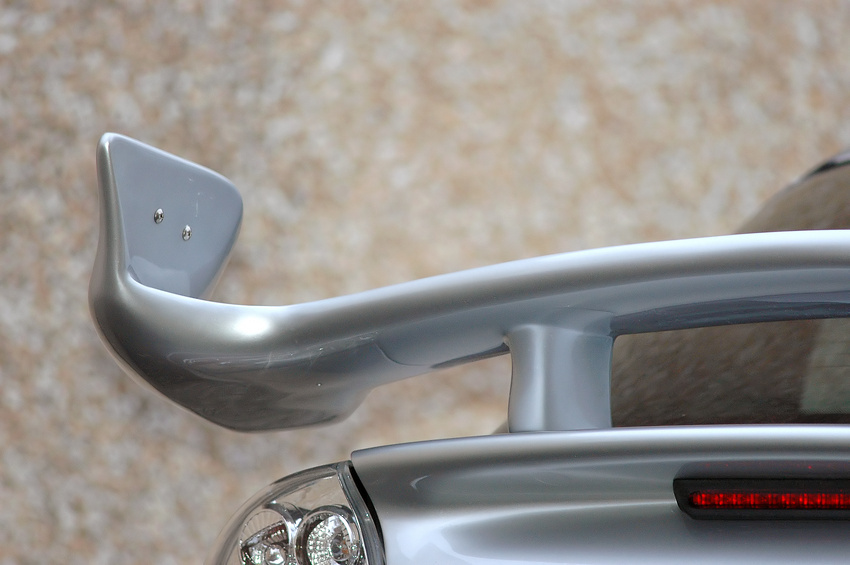 Most spoilers are for a specific make and model of car. So long as you purchase the correct model, then fitting it is relatively simple. Many spoilers require you to drill holes in the car, which you do by placing the spoiler on the vehicle where it would correctly install and marking the holes with a marker. Use a drill with a metal drill bit to create the holes, so you can install screws. If possible, take the inner upholstery away from the roof or bottom of the boot in order to avoid drilling through any wires. If your spoiler comes with a third brake light, drill another hole using a larger drill bit, route the wires through the hole, and then wire the lights into the existing system. Finally, insert the bolts through the holes and tighten the washers on the bottom for a solid fit.