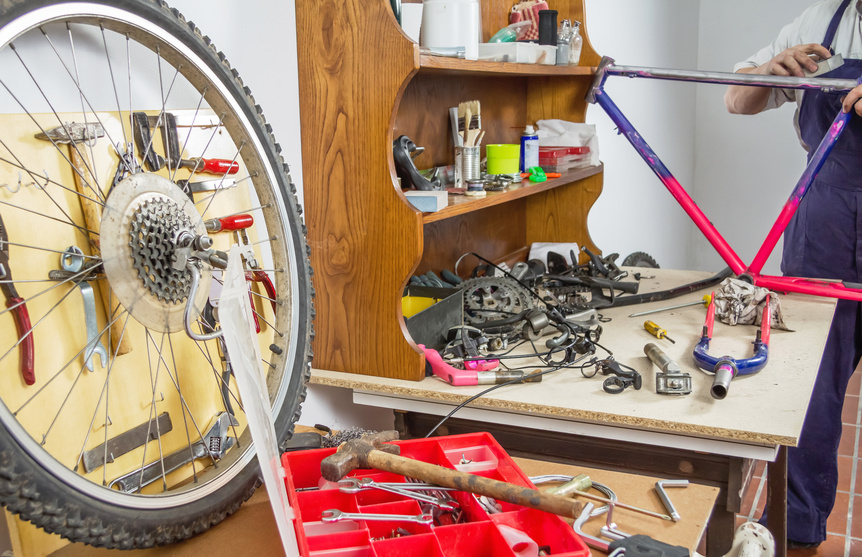 A top international cycle parts brand based in Prato, Italy, Formula specialises in brakes, suspension, and wheels for riders who expect top performance out of their cycle. Understanding the benefits of brake pad design, suspension material, and wheel dimensions can make the difference between a casual rider and mountain bike enthusiast.
Formula Brake Pads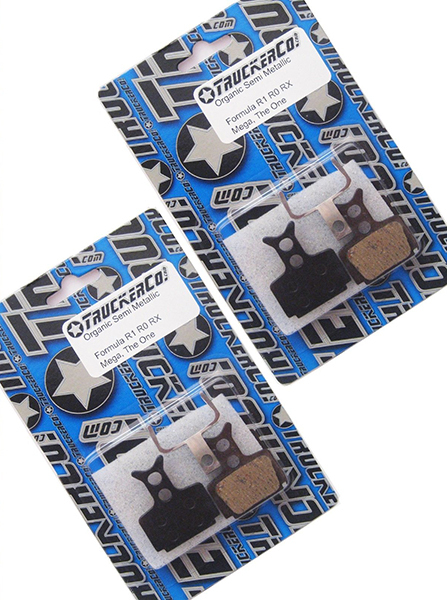 The RR1 model of Formula brakes is the first completely integrated hydraulic disc brake system for road bikes. A hydraulic reservoir in the aluminium lever body delivers a responsive brake pad that withstands the rigours of street cycling. Their R1 racing brakes promote top speed with its lightweight design. Kevlar, titanium, and composite materials drop the brake pad below 267g, making it the lightest on the 2014 market. RO brake pads are built for power and efficiency. Oval piston technology increases the piston size, which results in a much stronger brake pad. The company's flagship brake pad is the R1, a lightweight pad with superior stopping power for mountain bikes and off-road cycling. Formula's most versatile brake pad, the T1, is compatible with a variety of mountain bike setups. Additional brake pad models include the RX, the company's value brake pad, and the C1, which features the newer cartridge technology.
Formula Suspension Systems
Formula offers two mountain bike suspension forks: the ThirtyFive 27.5"-29" and the ThirtyFive 26"-27.5". The former fork features a self-contained damping cartridge that absorbs tough off-road terrain. It also includes the Satellite Switch Adjustment (SSA) system, which allows riders to tune compression, lockout, and lockout threshold on the fly, from one simple handlebar control. The latter fork is best for cross-country mountain bike races, where maximum control is essential. A polymeric blushing reduces friction in the fork and ensures a silky smooth ride. The reduced seal friction on the fork makes it superior to traditional air spring forks. Both forks feature a cartridge system that relieves the need to remove when servicing the bike, which makes the process quick and easy.
Formula Wheels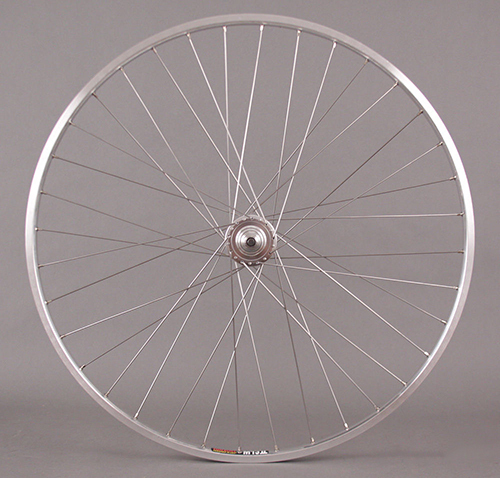 All tubular, Formula wheels have a separate inner tube that keeps the tyre inflated. This makes it more convenient to repair any tyre damage. Most wheels in the Volo series, such as the Volo XC HL, XC SL, and XC L, suit cross-country races because of their stiff, durable, and reliable construction. For example, the Volo XC L has a stiffness to weight ratio that surpasses carbon wheels, which makes it ideal for screaming down the hill or swiftly climbing up one.