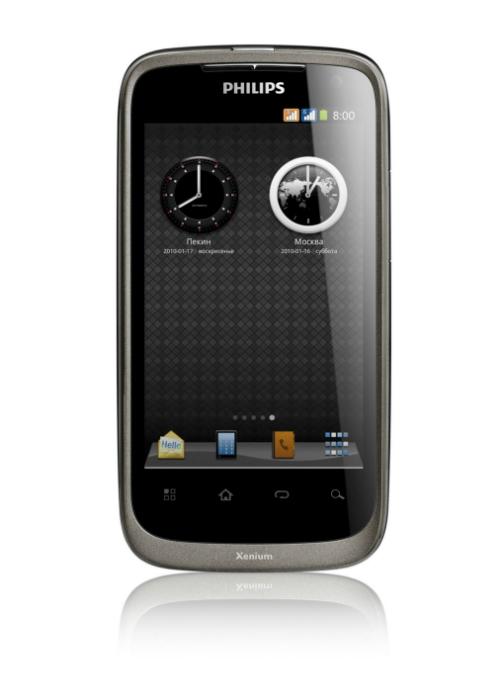 GPS is a very handy tool to have with mobiles and smartphones. The technology has been around for many decades, and thanks to cost reductions and technological advancements, in recent years GPS receivers have become a standard inclusion for mobiles and smartphones. GPS enabled mobiles and smartphones make use of GPS technology for a variety of useful and beneficial applications, and with a marginal additional cost there are few reasons not to opt for GPS. This mobile GPS buying guide explores this technology, its presence within mobiles and smartphones, and what to consider when making a purchase.
An Introduction to Mobile GPS
GPS is short for Global Positioning System. This is a system of satellites located in orbit, 11,000 miles above the Earth. These satellites send and receive high-frequency radio signals to and from devices on Earth, and by using information on the location of the satellites in both time and space, the device is able to calculate the distance to each satellite and then calculate its position on Earth, with a high degree of accuracy. At any given time there are 6 GPS satellites 'visible' from each, or in other words, in direct line of sight and not blocked by substantial physical objects such as walls, roofs and trees (GPS signals cannot penetrate far through solid objects). When a GPS receiver is switched on, such as a receiver included within a mobile or smartphone, it requires at least four visible satellites to gain accurate location information; longitude, latitude, and altitude.
Basic Considerations
Three important functional considerations for choosing GPS enabled phones and smartphones are the battery life, the screen size, and the operating system. GPS software, such as satellite navigation software, is much easier to use with a larger screen. This makes it best to look for a screen size that is at least 4.5 inches, and ideally the phone should have a screen larger than 5 inches. It requires extra battery power to use GPS, and applications that use GPS will have varying battery requirements. In some cases, applications may drain the battery very quickly – check with the application in question. It is important to choose a phone that has a long battery life. Note that phones with larger screens use up the battery more quickly. There are a number of ways to improve battery life. This includes switching off GPS when it is not being used, and turning off other applications when it is being used.
Using GPS with an Internet Connection
The most popular function of GPS (though by no means the only function) is GPS navigation. There is no charge to use GPS on its own, and this means there is no cost when using certain apps that utilise GPS positioning only. However, it is important to note that for good geographical coverage – which is important for satellite navigation while driving – an internet connection is also required. Naturally, the only way to get to get mobile Internet when on the go is with 3G/4G data (it is very cumbersome to use GPS on a 2G signal), and this may cost money depending on the tariff. While the Internet data requirements are very small, this can still cost money, especially when using the phone abroad. It is sensible to go with a data plan to ensure that Internet is always available without costing too much, and it is very important to get a data roaming plan or to purchase a foreign SIM for using GPS navigation when abroad. For a foreign SIM to work, an unlocked GPS smartphone needs to be purchased.
Using GPS without an Internet Connection
Internet 3G/4G signals are used to download map data for GPS navigation. The GPS signal is used to ascertain the mobile's location, which then displays on top of the map. Because of this fact, it is possible to gain GPS location without a mobile phone signal by downloading the relevant areas of map ahead of time. This can be achieved with certain GPS apps like Google Maps, and with other applications by downloading plug-ins. Then, when using the app for GPS navigation later on, as long as the user is located within the downloaded area of map, no Internet connection is required to gain positioning. This is very useful method for hiking in remote areas where phone signals are limited, but because the amount of map that can be downloaded is limited, this technique does not work for driving long distances.
Assisted GPS and Coverage
Available with some mobiles, Assisted GPS (AGPS) uses both GPS and Internet signals to provide faster location updates when there is an Internet connection available. Some newer smartphones include GLONASS (Russian GPS) as well as standard GPS, and because this grants access to more GPS satellites, better coverage is provided in comparison to standard GPS.
GPS Applications for Mobiles and Smartphones
There is a large array of different applications which make mobile GPS worthwhile. The most obvious example is GPS navigation, though there are plenty of other useful applications which add value to daily life.
GPS Navigation
Some smartphone manufacturers and operating systems offer their own exclusive GPS navigation programs, such as Nokia Drive for Nokia smartphones using the Windows Operating System, Google Navigation for Android, and Apple Maps for iOS. There are also many third-party applications available, such as the popular Google Maps, Scout, and Waze. Paid applications tend to offer more features, verbal prompts, extensive search options and a more useful user interface. The operating system is important to consider when a specific GPS navigation application is desired. Google Maps can be used as a GPS navigation device and is available for every major smartphone operating system.
Searching for Local Products and Services
There are many applications with use GPS to find places of interest in the surrounding area, such as stores, coffee shops, restaurants, hostels and museums, and then provide directions to the wanted place of interest. Other applications use GPS to provide educational information for features of interest situated close-by.
Activity Tracker
Activity tracking applications use GPS data to track a geographical path that has been taken by the user and the time taken from start to finish. This is a useful tool for logging fitness activities such as running and cycling. With certain apps, results can be uploaded to the Internet for analysis and comparing performance with others.
Automatic SMS and Social Network Apps
The application market is very diverse, and there are now lots of interesting and useful applications which use GPS to compliment social activities. For example, some apps automatically send a pre-determined message to chosen people when the phone enters a certain area. Other apps allow a specific product or service to be searched for, and then provide directions to the nearest retail outlet which sells it.
Buying Mobiles and Smartphones with GPS on eBay
To purchase a mobile or smartphone with GPS on eBay, first navigate to the eBay homepage. Included on the eBay homepage are category links on the left side of the page. Click on the Mobile Phones & Communication link, which can be found under Electronics & Technology. Then click on the Mobile & Smart Phones link on the left of the page to go to the main mobile and smartphone listings page. There are filters to the left of the listings which can be used to make the listings more accurate according to certain categories. To limit the listings to include mobiles and smartphones with GPS only, click on Features. Then click on Connectivity, and then click on the GPS check-box. Other filters include Brand (Samsung, HTC, Apple, Nokia...), Model, Operating System, Price, and Condition, which make it easier to find certain products. The Condition filter can be used to limit the listings to new mobiles and smartphones with GPS or used mobiles and smartphones with GPS. There are two main purchasing methods on eBay: Auction or Buy it Now. Buy it Now allows products to be purchased for a specified price. Auction allows users to bid against each other to try and win the product for the lowest price possible.
Conclusion
GPS enabled mobiles and smartphones are a great choice because they enable the use of many useful and beneficial location applications. For the most demanding of uses such as hiking expeditions, high-end standalone GPS receivers are a more sensible choice, but it would not be a surprise to see GPS mobiles and smartphones completely replace these devices in the near-future, even for purposes such as this.