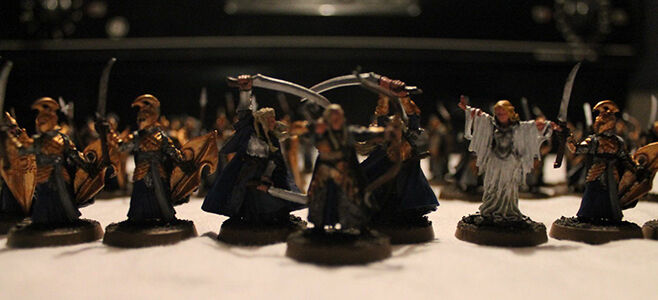 Games Workshop makes interactive games in which players engage in a tabletop battle game with the use of game pieces, dice, and certain set rules. One such game is the Lord of the Rings Strategy Battle Game, also called LOTR SBG. Games Workshop has released many versions since 2001 and they constantly introduce new miniature figures for people to collect and play with. To participate, shoppers need several characters and one of the rule books.
Collecting the Miniature Figures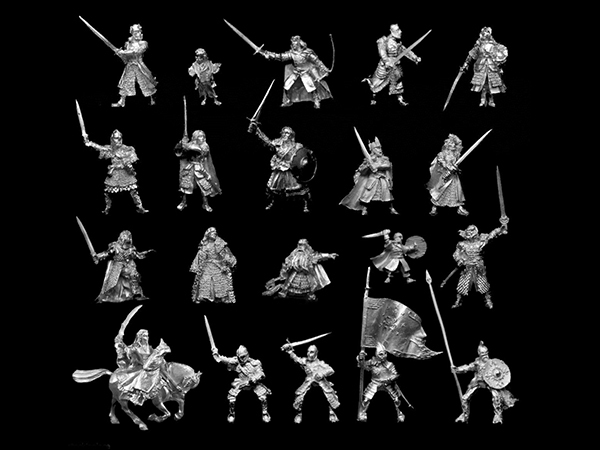 In order to compete, people must gather together a Games Workshop LOTR army and find someone else with a LOTR army to battle against. A Games Workshop LOTR starter set that comes with around 10 to 12 figures can quickly start you off. Getting a blister pack that comes with no more than four characters is also an option. However, since the game is all about collecting the figures that you like the most, look and pick out the ones that appeal most to you, such as the Games Workshop LOTR elves or LOTR trolls. Metal figures, as opposed to plastic, have the most detail, but also cost more. However, Games Workshop has made a push to discontinue their metal products.
Customising the Games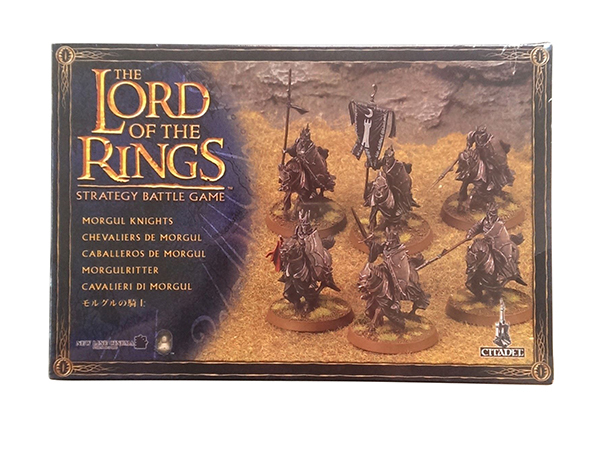 One of the unique aspects is the ability to assemble and paint each miniature Games Workshop LOTR figure yourself. You can choose to paint the characters as they are in the movies, or design your own paint schemes. Games Workshop also offers modeling putty and tools so that you can add onto and sculpt the characters however you want. When it comes to painting, Games Workshop paint sets are specific to characters such as orcs. However, shoppers can get any sort of modeling paint they want. Of course, customising the characters is not the only part of the game. You also need a board with terrain, buildings, or any other sort of setup you want. There are model terrain kits available with trees, grass, rocks, and other additions that could be helpful, as well as model buildings that look like the ones in the films.
Editions of the Lord of the Rings Strategy Battle Game
The game first came out in 2001 and was based on the film, The Fellowship of the Ring. However, new sets were released when the films the The Two Towers and The Return of the King came out. Later, sets and rules were updated again and now includes the addition of The Hobbit: The Desolation of Smaug Strategy Battle Game. However, there have been many expansion packs and rules changes in addition to these such as The Scouring of the Shire which feature more hobbit characters and The Ruin of Arnor which focused on the northern kingdom and new evil creatures.