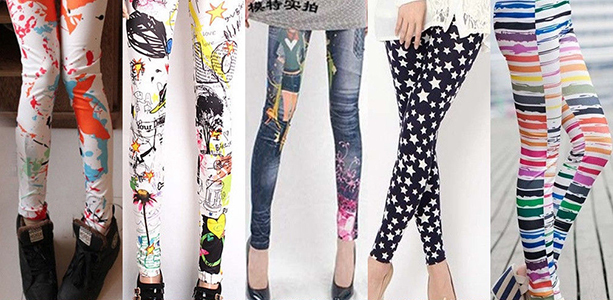 Fabulous funky leggings help you get a unique look, but they can be difficult to find. The fit should be the main concern for the leggings, as fit affects comfort, usability, and durability. Take the time to learn about funky leggings so that you can buy the perfect fabulous pair of leggings for your wardrobe.
Check the Measurements on the Funky Leggings
The first and most important thing to consider when you go shopping for funky leggings is the size. Find out your inseam, hip, waist, and thigh measurements. Measure the widest part of the hip and thigh, the smallest part of the waist, and the leg from the top of the thigh to the ankle to get a good idea of what your measurements are. Compare these measurements to those on the size chart to get a pair that fits well and looks fabulous. Leggings that are too tight are often too revealing and less durable at the seams. Many leggings are made for general leg sizes such as regular or plus, so if you are petite or very tall, then pay very close attention to the inseam measurements.
Consider the Style of the Funky Leggings
Funky leggings come in a variety of styles. Look for a pair that matches your style, goes with other items in your wardrobe, or looks good on you. Funky patterned leggings come in every colour and pattern with geometrics, animal prints, and more. If you are indecisive, try buying more than one pair, as you are sure to get a lot of wear out of them throughout the year.
Look for Unique Funky Leggings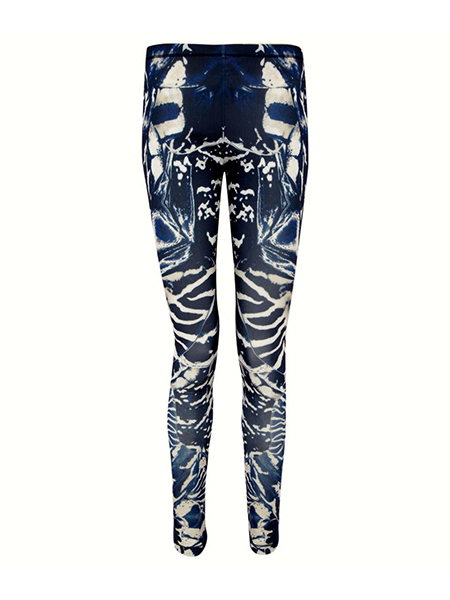 Mass-produced funky leggings such as those from H&M, Topshop, or River Island might be easy to buy and affordable but they are not always the best choice. The more readily available at high-street stores, the more likely everyone else already has a pair. If you want your funky leggings to be truly fabulous, try looking on eBay to find a pair that is either designer and harder to get, such as Pucci or Alexander McQueen, or has a unique design that allows you to rock your funky style alone.