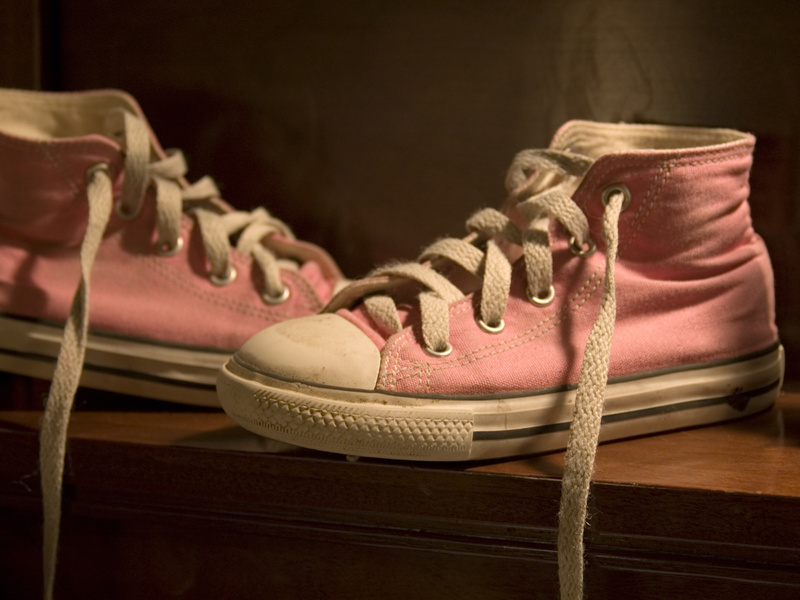 Hi-tops, or Chuck Taylors, first emerged onto the shoe fashion scene in the 1930s as a product meant for basketball athletes. Nowadays, the design remains a sought-after wardrobe accessory. Finding the right hi-top, however, requires considering where the shoe will be worn, its desired fit, as well as the qualities associated with top hi-top brands.
Wearing a Pair of Hi-Tops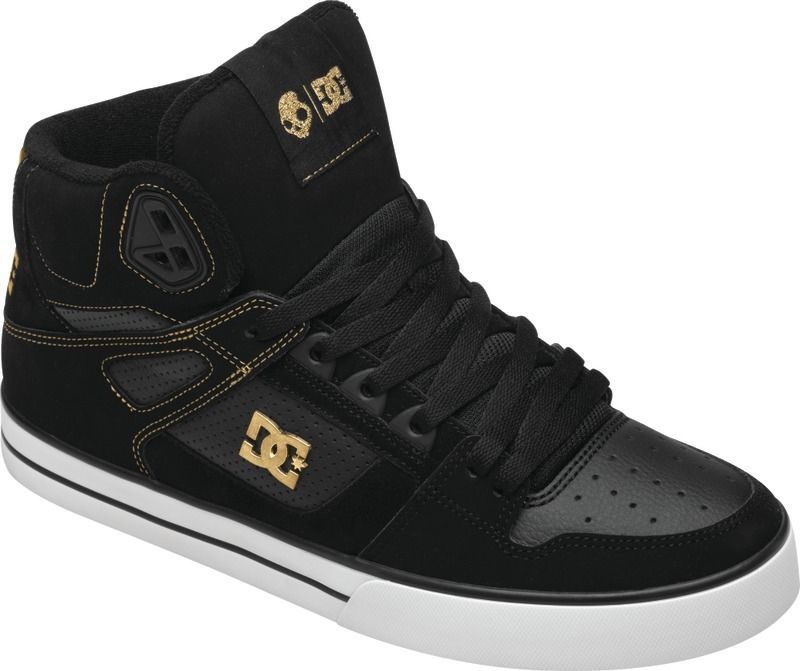 Imagining wearing a new pair of hi-tops really helps in finding the right shoes. Some shoes, for example, still meet the specifications required for rigorous play on the court or skateboarding. Others, however, better suit a relaxing weekend stroll or working around the garden. Some companies even produce heeled hi-tops for fun outdoor or casual parties. Brands might advertise with keywords like "casual" or "athletic", so thinking about the pair's purpose will save time later by narrowing down the search.
Hi-Top Fit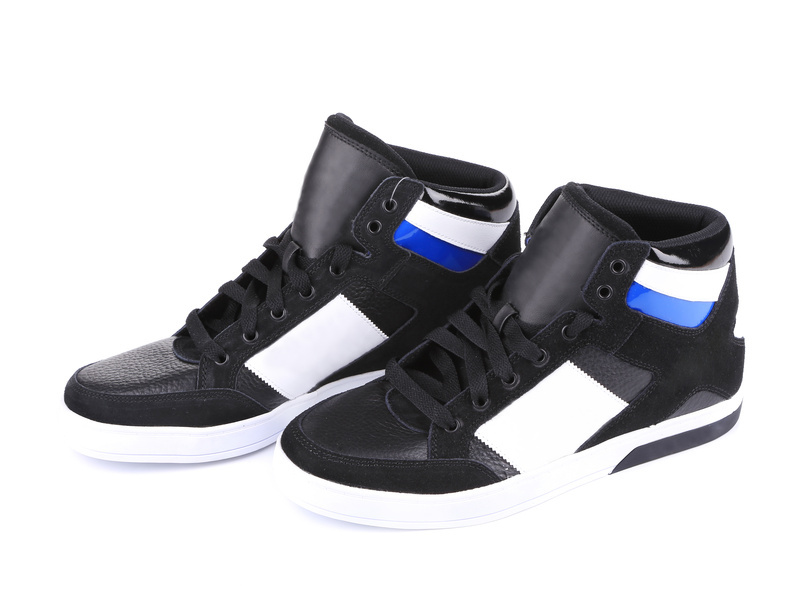 Because of their height-variance, different types of hi-tops might fit the same person differently. When shopping, pay attention to all available measurements, and take your own using a tape measure. Before buying a pair, carefully consider the amount of ankle support needed. Traditionally, manufacturers used canvas in hi-top construction, but nowadays some make the shoes from more forgiving fabrics. Also look up or ask about any available sizing charts for the specific brand of shoe to give a better idea of the actual fit.
The Different Hi-Top Brands
Generally, each hi-top manufacturer produces a unique take on the classic shoe. Top hi-top brands include DC, Nike, Vans and Converse. DC hi-tops merge current urban fashion trends with the shoes' traditional design. Generally, they include a large, puffy tongue that sports the company's logo, and tend to rise shorter and fit looser than Converse styles, although they will likely weigh more than other brands. Nike's version also offers a shorter rise, but takes a more traditional approach to the shoe. A hi-top's rise is the part of the shoe encasing the ankle and back of the foot. Nike's hi-top uppers and soles come in old-fashioned tones with the Nike swoop branching from side to side. Vans feature a thicker sole than the other three brands, something that unifies its styling with the rest of the company's shoe lines. They mimic retro-style more so than Nike, but just as well as Converse. Vans also do not generally include a large logo. They typically come in solid colours or with one stripe down each side. Converse likely offers the most traditionally styled hi-top, however. The company offers an iconic look with its tall-necked, solid colour hi-tops and circular emblem. These shoes fit tight against the leg when worn and almost always feature white soles and laces.