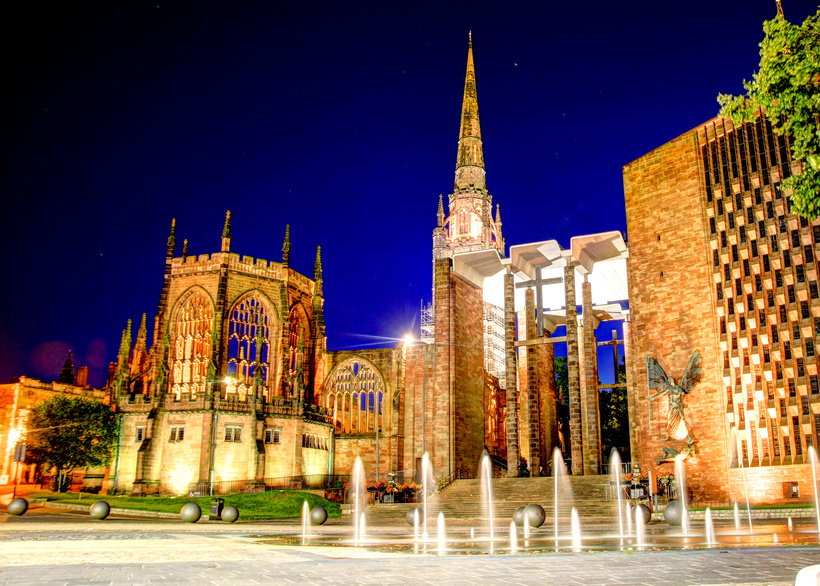 Hailing from the medieval period and still featuring many of the gorgeous buildings and intricate details of this golden age, historic Coventry is a beautiful place to visit. Popular collectibles range from vintage postcards to Coventry cathedral memorabilia. Whether Coventry is your ancestral home or if you are just visiting on holiday, these collectibles show your love for the history and achievements of this city.
Cathedral Collectibles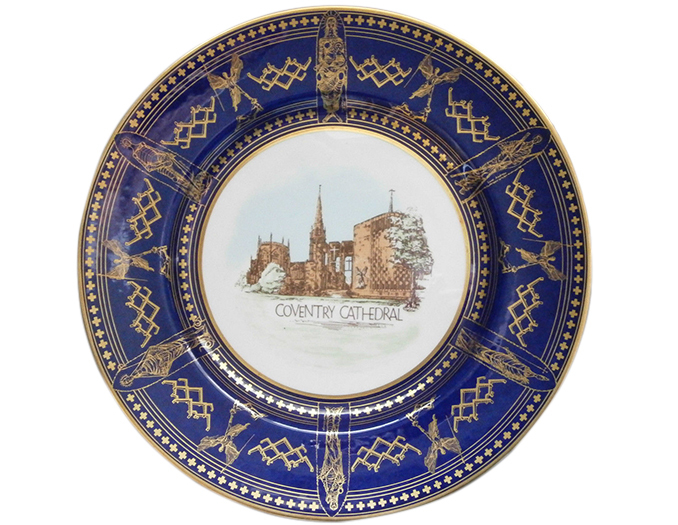 Lovingly referred to as the "Old Cathedral," St. Michael's Cathedral is one of the oldest and most treasured buildings in Coventry. A large portion was crafted in the 1300's, with further additions added over the next two centuries. The original chapel, however, dates hundreds of years earlier, with references to this parish church appearing in writings as early as 1138 when King Stephen was on the throne. Many collectible Coventry photographs feature a moving image of this ancient structure. Some collectible images also have St. Mary's Guildhall. This is the building constructed among the ruins of Coventry Castle and that still contains the last of the ruins of that castle, a single tower rumoured to have been where Mary Queen of Scots was held captive. Other Coventry cathedral collectibles honour the "New Cathedral," which was consecrated in 1962. Pictorial guides and compilations of sermons presented within this cathedral are popular collectibles.
Postcards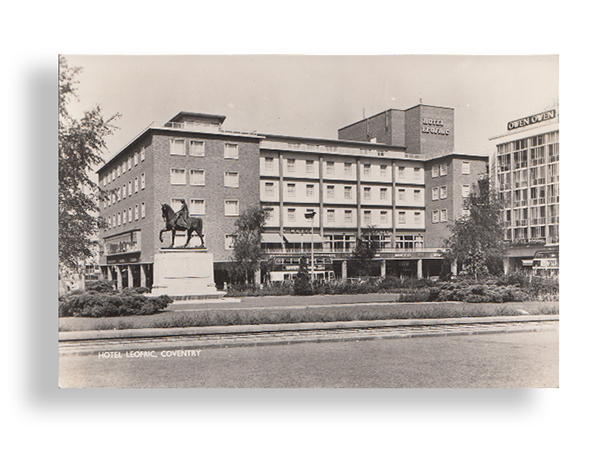 Coventry postcards are a convenient collectible that lets you celebrate the progress of the city from its ancient origins through its contemporary developments. Many feature powerful imagery of the most iconic sites throughout the city, such as the Lady Godiva statue, Greyfriars Green, and wartime munitions factories. Vintage postcards give you a glimpse into how Coventry looked in decades and even centuries past, while contemporary cards encapsulate memories of your visit. When choosing Coventry postcards, consider whether you want blank cards or vintage cards that already have a message inscribed. Many collectors place extra value on cards with messages and dates due to their historic value. Check all cards carefully for tears, staining, bent corners, and water spots to avoid purchasing damaged items.
Transport
The transport industry is one of the biggest contributions of contemporary Coventry. It was in this city that British cycles and the British motor industry were born. Coventry transport collectibles celebrate the progress made in these industries and the unique developments that have occurred in Coventry. Books, photographs, and display models trace the progression of transport from simple bicycles to some of the most incredible and powerful cars ever built. Pictorials and books are particularly popular among collectors with a passion for the auto industry and its impact on the social and historic structure of the city of Coventry.