Although art deco jewellery and decor first made their way onto the scene nearly a century ago, their popularity has endured. Many women choose to wear art deco rings as a fashion statement, but finding an authentic one that comes from that period and is not a knock-off can be a challenge. Learning to identify the characteristics of art deco rings can simplify the buying process.

Art Deco Ring Opulence
A common trait found throughout art deco jewellery is its opulence. Debuting after the art nouveau era, art deco borrowed much from that movement, but the fondness for large and noticeable defines art deco. Large stones dominate these rings, as well as other art deco pieces like brooches and bracelets. You sometimes find several stones on an art deco ring, with a large stone in the centre and two smaller stones on the sides. However, with art deco, everything is relative and the two smaller stones are traditionally larger than centre stones found on other jewellery styles.

Art Deco Ring Design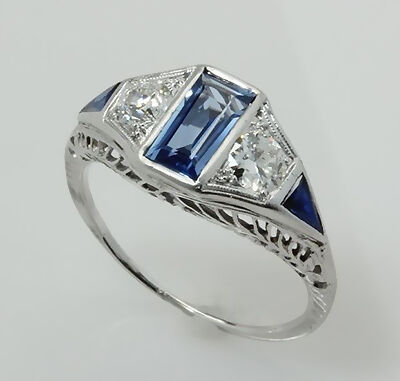 Life most art deco pieces, including architecture and decor, artisans use symmetrical design lines throughout the creation of the rings. You can find sleek angular lines along the actual ring, as well as the stone setting and the accompanying gold or silver found around the stone. Much of the art deco geometrical designs capture the essence of the art movements of the era, including Cubism, Futurism, Modernism, and Functionalism.

Art Deco Ring Materials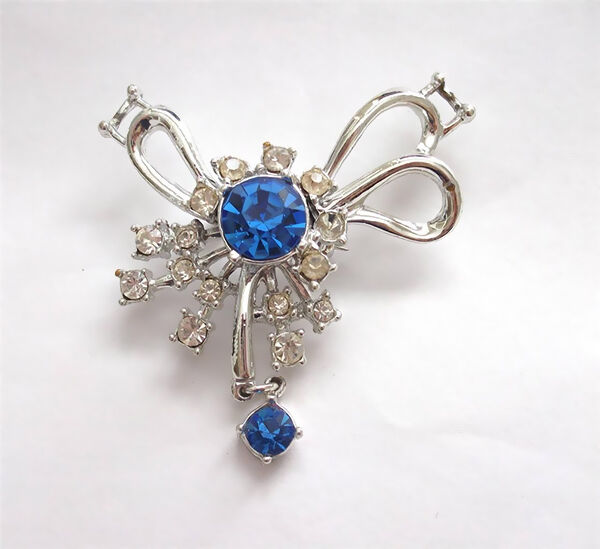 Various materials go into making art deco rings. The most common settings for art deco rings are gold and platinum. The stones placed in the settings include diamonds, rubies, emeralds, sapphires, jades, and quartz. Costume art deco rings do not have nearly as much value, but remain popular due to their looks. Rhodium and other white metal platings make up the settings on most costume rings, while stones include rhinestones, crystal, and Venetian glass.

Art Deco Engagement Rings
Art deco-style engagement rings were the most popular style given to women between 1925 and 1940. Diamonds were set between large clusters of other diamond chips that jutted out in symmetrical points, while other large diamonds had circular clusters of diamonds and other stones all around in a platinum setting. Many included diamonds surrounded by colourful stones like sapphires, rubies, and jades.

Modern Art Deco Rings
The art deco style has made several comebacks throughout the decades, all sporting the same opulence of the old-style rings. In the 21st century world of bling, this style has regained some popularity. You can find Swarovski crystals in large square-shaped settings, floral designs set in gold plating, and onyx mixed with marcasite. People also consider trendy designs like sunglass shapes and lip shapes to be part of the modern art deco movement.