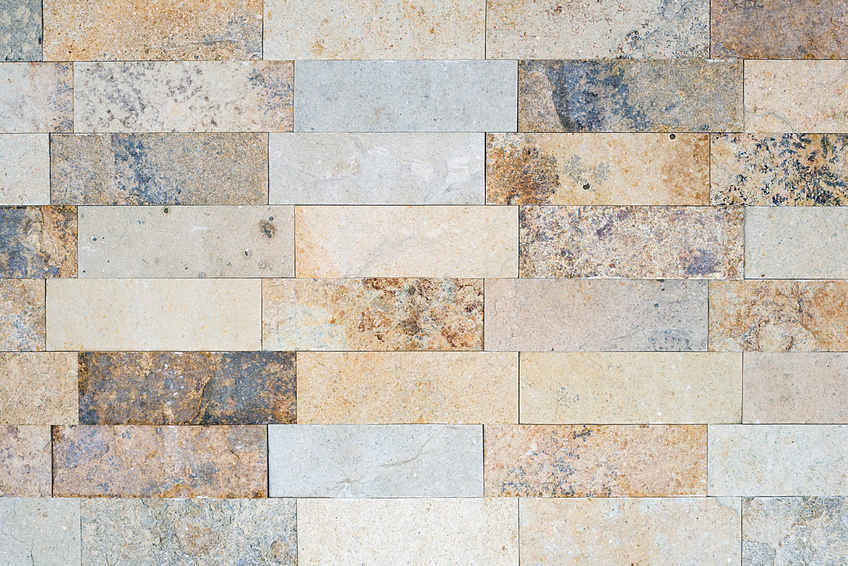 Indian sandstone paving gives homeowners an elegant and stylish way to pave outdoor spaces. For those new to the world of Indian sandstone, learning something of the materials involved, and how to install paving can be helpful. Buyers can find a wide variety of styles and colours of sandstone to make any paving project look great.
Indian Sandstone Basics
While it may look like formed blocks to some, Indian sandstone is in fact a sedimentary rock formed from various quartz grains. Since a variety of materials are responsible for creating Indian sandstone, the final product offers consumers many colours and textures to choose from.
Indian Sandstone Colours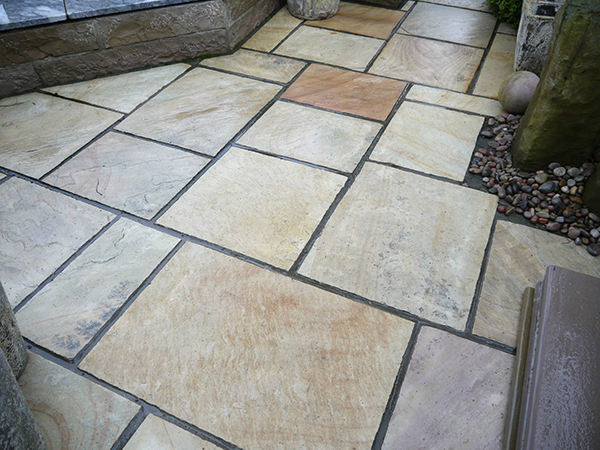 The colour that comes to mind first for Indian sandstone is a light, greyish beige known as "Raj Green", but this paving material actually comes in a large array of colours. Some of the most popular include light and dark greys, pinks, browns, and yellows. Indian sandstone can also have a "marbled" appearance that combines multiple shades. Manufacturers sometimes refer to these options as rainbow sandstone. These colourful options combine anything from peach to a dark tan in marbled striations. Consumers may come across Modak sandstone, as well; this terminology essentially refers to the point of origin of the flagstone.
Indian Sandstone Textures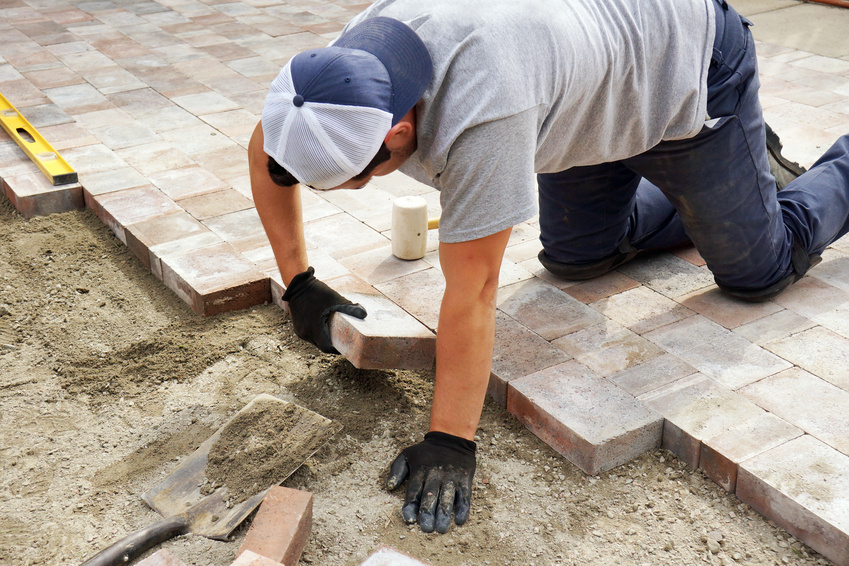 In addition to the colour varieties available in Indian sandstone, this paving material also comes in a large array of finishes, ranging from very smooth to heavily granulated.
Indian Sandstone Finish

Description

Shot Blast

Raised, sandy texture

Sand Blast

Similar to Shot Blast but finer with a lower profile

Rock Face

Mimics the finish of natural rock

Polished

Smoothe to the touch

Creates visual texture through colour variations

Point Stalk

Finished with raised parallel lines
These are just some of the options available in Indian sandstone finishes. Consumers can explore options and choose a finish that best complements a particular setting.
Selecting and Installing Indian Sandstone Paving
When selecting Indian sandstone for a paving project, the first decision consumers must make is whether they want an even layout or a random layout. An even layout uses blocks that are all the same dimension and size, while a random layout uses differently sized blocks to create a seemingly arbitrary pattern. The former is the easiest to measure for, while the latter takes a good deal of measuring and pre-planning. Indian sandstone comes in a large variety of sizes and shapes from small squares to rectangular slabs that measure 30 by 60 cm. Many consumers may wish also to consider calibrated Indian sandstone to facilitate the installation process. These slabs are all cut to a specific depth such as 22 mm, for example, to make installation easy and even.