A home security keypad can be a great option for a coordinated and up-to-date security system. Consumers can monitor their main entrances, doors, and garages, and add secure lighting, cameras, and more. With just a few steps, consumers can easily take charge of their home's security.
Determine Monitoring Locations
The first step in installing a home security keypad is to decide what areas to monitor. For some, simply monitoring main entrances is enough. Other consumers may want to monitor windows, alternative entrances, and even yard or driveway spaces. What consumers want to monitor determines the complexity of their system and what additional hardware components, like motion-sensor lights, are necessary. Consumers should find a central location with clear access for the installation of the keypad itself. For more thorough security, consumers can install multiple keypads and divide their house into separately secured areas.
Types of Systems

Home security systems come in two types: hardwired and wireless alarms, each with their own pros and cons. If consumers prefer a hardwired system, they should have previous knowledge in this field and/or in home wiring before installing this type of system. Most consumers, however, can quickly and easily install a wireless keypad and system. These systems typically have a battery-operated base, some requiring a landline to connect to the security company, with simple wireless pieces consumers can apply to windows and doors with double-sided tape as desired.
Determine Keypad Location
Once consumers determine which areas of the home they want to monitor and find a kit that can meet those needs, the next step is to determine a location for the keypad. This location should be near a main entrance, as most systems grant 15-45 seconds for consumers to disarm the alarm before sounding and alerting the company. The location of the keypad, however, should not be easy to see from the outside in order to prevent potential intruders from gaining critical information.
Types of Monitoring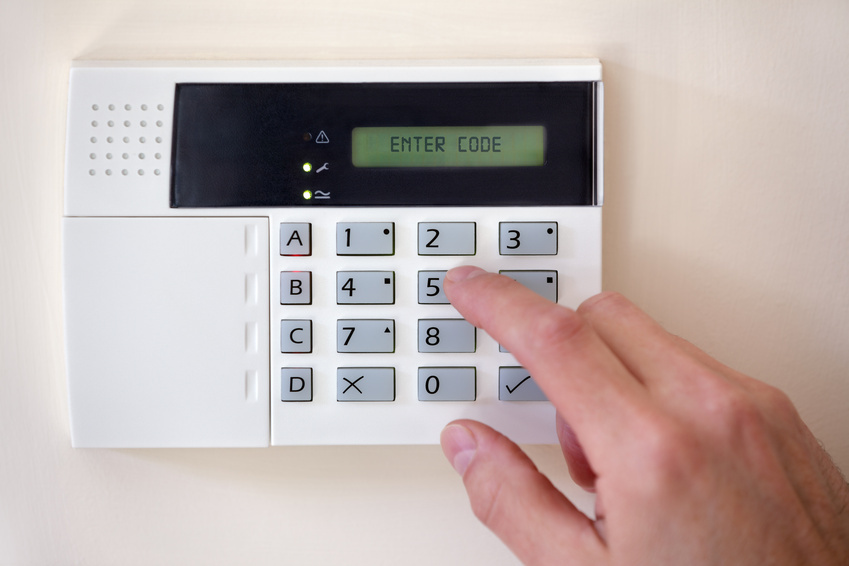 Most DIY wireless home security systems come through a company that offers to monitor the home for a regular fee. However, some companies also give consumers the ability to monitor their systems via wireless internet, allowing them to access their keypad and additional controls from a laptop or even a smartphone. Less expensive options alert the customer to suspicious activity via a high-pitched alarm and/or contact from the monitoring security company. More expensive options allow consumers to tap into their home security cameras from their laptop or phone, and even create different security codes to let in guests, meter readers, or other individuals, as well as locking or unlocking the doors wirelessly. Companies can also alert consumers to suspicious activity via phone, email, or text messages.