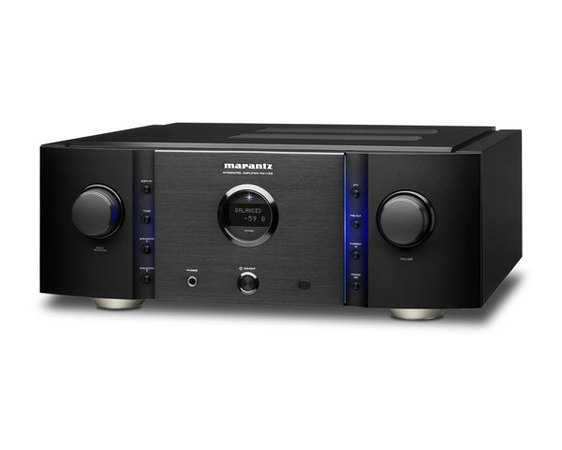 An integrated amplifier is an important component in anyone's home audio system. They are versatile pieces of equipment that help to bring all of the audio components of the system together. Integrated amplifiers are similar to other electronic devices that can be used in a home audio system. It can be hard to decide if an integrated amplifier, stereo receiver, or separate pre-amplifier and amplifier would be the best choice without understanding what they are used for and how they are different.
When researching for integrated amplifiers, shoppers should first learn what an integrated amplifier is. This basic information allows the shopper to evaluate the components and features of the integrated amplifier, as well as how it differs from the other devices in order to find the best device for their home audio system. eBay is an online marketplace that allows shoppers to evaluate various features and compare different devices to find the best deal on an integrated amplifier.
What Is an Integrated Amplifier?
An integrated amplifier is an electronic device that helps users connect all of the audio components in their home audio systems together. With this single device, CD players, cassette players, MP3 players, and more can all use the same set of speakers. Some music instruments can even be attached to an integrated amplifier to perform or record music. It also helps to produce even volume levels across all devices. The signals from each device are boosted to the proper level so that they are loud enough to be heard on the loudspeakers.
Integrated Amplifier Components
An integrated amplifier is a combination of two separate devices into one. It consists of the pre-amplifier and the amplifier. Both of these devices can be purchased separately, but for simplicity and to save space, many people prefer to purchase them together as a single unit. To understand how an integrated amplifier works, it is important to understand how each component works separately.
Pre-Amplifier
The pre-amplifier is like the control centre of the integrated amplifier. This is the part of the device where all of the other external audio components are connected. From here, the signal is given a slight boost so that it has enough power to get to the amplifier. The pre-amplifier's job is to provide a slight voltage gain without a significant gain in the current. A person may purchase a pre-amplifier by itself as a way to switch between different audio components and adjust volume without amplifying the signal.
Amplifier
The amplifier receives the signal from the pre-amplifier or other audio source and amplifies the signal so that it has enough power to drive the loudspeakers. Though the signal is increased, it is not altered. This means that listeners will not notice degraded sound quality or distortion when using an amplifier. Amplifiers can be purchased as separate components, but a pre-amplifier is needed as the middleman between the audio components and the amplifier.
Integrated Amplifiers vs. Stereo Receivers
After learning more about an integrated amplifier and its components, some may think that this describes a stereo receiver. There are actually a few differences between a stereo receiver and an amplifier, but the biggest difference is the lack of an AM/FM radio tuner. A person who purchases a stereo receiver is able to listen to the radio directly from the receiver. With an integrated amplifier, this component needs to be purchased separately and then attached to one of the inputs. Both integrated amplifiers and receivers are used to connect all of the components of an audio system and boost the signal to power the speakers.
Advantages of an Integrated Amplifier Over a Stereo Receiver
Although the integrated amplifier is lacking the radio component, there are actually several advantages of integrated amplifiers over stereo receivers. People who are looking to achieve the highest quality sound from their home audio systems should take the time to consider all of the benefits that an integrated amplifier has to offer. The table below lists the advantages as well as a short explanation as to why it is better than a stereo receiver.
| Factor | Advantage |
| --- | --- |
| Size | Takes up less space so it fits in a smaller home |
| Less Interference | Absence of radio tuner reduces distortion; combination of pre-amplifier and amplifier ensures compatibility |
| Cost | Lower cost because two components are combined and AM/FM radio tuner is excluded |
| Ease of Use | No need to set up several components; amplifier and pre-amplifier are already connected and configured together |
As seen in the table above, the advantages of an integrated amplifier include more than just improved audio performance. People who want to get the most for their money while saving space in their homes find that an integrated amplifier is the perfect solution. In addition to having benefits over a stereo receiver, the integrated amplifier also has advantages over separate components. While the sound quality of a separate pre-amplifier and amplifier may be better, the integrated amplifier is still better in terms of size, cost, and ease of use.
Important Integrated Amplifier Features
When comparing various devices prior to purchase, there are many features that need to be evaluated. The features determine how useful an integrated amplifier is in a home audio system. Knowing what to look for and which features to compare can make the shopping process much easier. The important features for integrated amplifiers that shoppers need to consider are the inputs, output, and controls.
Inputs
Integrated amplifiers can have any number of inputs. When looking for an integrated amplifier to add to a home audio system, the number of inputs should correspond to the number of audio components the user wishes to connect to it. Additionally, the connections should match the types of devices that the user wishes to connect. For example, not all newer integrated amplifiers offer an input for a turntable. Shoppers need to specifically look for this input rather than assume it is included. When selecting a number of inputs for a device, it is a good idea to opt for extra inputs. This way existing components do not have to be disconnected in order to add a new component to the home audio system.
Output
Output not only refers to the number of connections sending a signal out of the integrated amplifier, but it also refers to the power of the signal leaving the amplifier. This signal is expressed in terms of wattage, and the wattage chosen should match the wattage of the speakers connected to the integrated amplifier. In some cases, speakers are included with an integrated amplifier. This ensures that the speakers and the integrated amplifier are compatible right out of the box.
Controls
Controls are usually present as buttons or knobs on the front of the integrated amplifier. Common controls on the amplifier are volume, input selection, muting, and balance. A remote control makes it easier to access these controls without having to be next to the device at all times. Some integrated amplifiers have dozens of buttons and knobs, including tone controls. These are used to adjust the treble, bass, etc. People who are not experienced in adjusting these knobs might wish to stay away from integrated amplifiers that include these. The wrong adjustments can result in poor sound quality.
How to Buy an Integrated Amplifier on eBay
No matter what kind of integrated amplifier you are looking for or what kind of budget you are working with, you will find a wide range of integrated amplifiers on eBay. You can browse and compare thousands of items to find just the right one for your audio system. Finding the best deal on eBay means you need to know how to properly search for items as well as refine the search results.
Searching for Integrated Amplifiers
Each page on eBay has a search bar, making it easy to quickly search for any item you are looking for from anywhere on the site. To get started, type 'integrated amplifier' into the search bar on the main page. Click 'Search' to search the entire site for all listings that match those keywords. You can also select a category to search in for a more focused search.
Refining Search Results
Once the results have been returned, you need to refine the results so that there is a more manageable number to work with. Browsing through thousands of listings is not practical since it is likely many do not match what you are looking for. Select the brand, inputs, outputs, channels, and more to filter out listings for integrated amplifiers that do not fit your requirements. Additionally, you can specify a price range so that only those that fit within your budget are displayed.
Conclusion
The job of an integrated amplifier is to connect all of the components of a home audio system together to easily control all devices from one point and achieve the best possible sound. Whether a person is a casual music listener or one with a more experienced ear, an integrated amplifier fits well into anyone's home audio system. With so many similarities between the integrated amplifier and a stereo receiver or separate amplifier or pre-amplifier, it can be hard for shoppers to determine which device fits best into their audio system. In order to make the best decision when shopping, shoppers need to understand what an integrated amplifier is, how it differs from other similar electronic devices, and evaluate the various features to find one that suits their needs. Shopping online at a site like eBay allows shoppers to find and compare new and used integrated amplifiers of all types.