Bring a little bit of bling to your life by adding diamantes and rhinestones to your wardrobe. Go from drab to fab with these sparkling embellishments that do not cost a lot of money and allow you to exercise your creative juices. You can add these iron-on transfers to all kinds of fabrics, so learn about the variety of diamante and rhinestone available and what designs work with what items.
T-Shirt Transfers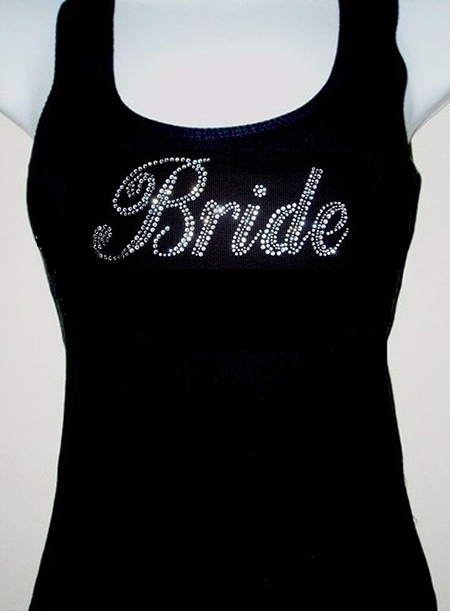 Express yourself your way with a host of T-shirt diamante and rhinestone transfers that brighten up your life. They work well if you are throwing a hen party with the girls to eat, dance, and dish, as you can make your own tops for the occasion with hen party iron-on transfers in hot pink and clear shades. Turn that hen party into a bachelorette party with silver and gold transfers spelling the word bride and depicting wedding bands. Enjoy a necklace without actually wearing a necklace by adding a diamante iron-on transfer to the neckline of your favourite crew neck or V-neck T-shirt or tank top.
Kid Transfers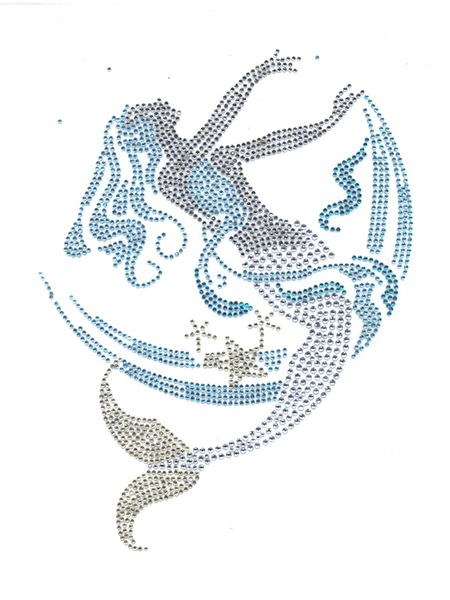 Dress up a little girl's birthday party by creating your own decor and accessories using diamante and rhinestone transfers. Offer T-shirts as favours using a pack of white undershirts with birthday party cupcakes or balloons ironed on. Offer treats as favours in small canvas bags with an iron-on spelling out "I Love Candy." Dress the birthday girl herself in style with a shirt embossed with "Princess" across the front made from iron-on diamante transfers.
Denim Transfers
Express yourself and your personality with a host of diamante and rhinestone transfers featuring a variety of popular images. Express your love of a peaceful life with a denim jacket depicting a peace sign you ironed on yourself in shades of clear, black, and red stones. Bring out the music lover in you with a sparkling image of a grand piano, a G-clef, and a host of music notes on stave lines. Choose heart transfers that tell of your love for music, dancing, and even your favourite sport, all with a sparkling red heart in the middle. Use smaller versions of these iron-ons for jeans pockets.
Holiday Transfers
Make holiday time sparkle with a host of diamante and rhinestone transfers that work for a variety of occasions, including Christmas, Easter, and Valentine's Day. Find that perfect red heart accented by clear stones on the trim. Iron your heart onto a long or short sleeve T-shirt when the day of love arrives. Produce images of Santa Claus and his reindeer on T-shirts and pullover hoodies, and iron small Christmas tree images onto special ornaments made to withstand the heat of the iron during the transfer process.