For jewellery makers, there are endless ways to fasten bracelets and necklaces together to connect the ends and make the pieces wearable. Choose the right type of fasteners based on the jewellery pieces and their styles, or personal preference. Find a wide range of jewellery fasteners, beads, findings, and supplies on eBay and create your own wearable art.
Lobster and Trigger Clasps
Working in the same way, lobster and trigger clasps open by pulling back a lever connected to a spring to make the circular clasp open, and then releasing the loop that closes the necklace or bracelet. Lobster clasps, which look similar to lobster claws, come in a variety of sizes, from small 11 mm clasps to larger 31.5 mm clasps. Lobster and trigger clasps are available in gold, silver, gunmetal, brass, and copper finishes, and provide just the right amount of hold to give you peace of mind when creating and wearing handmade jewellery.
Toggle Clasps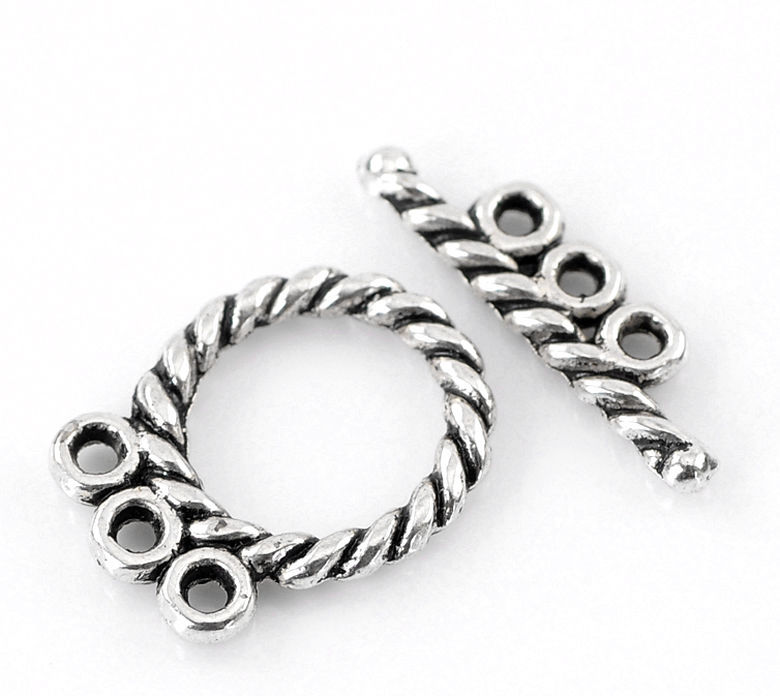 A more stylish type of fastener is the toggle clasp. The toggle clasp consists of a hook system that uses a long bar and an open ring which fit together to close your jewellery. The great thing about toggle clasps is the variety of the metals and designs which you do not get with lobster clasps. Some of these include engraved and embellished clasps, heart-shaped toggle clasps, gemstone clasps, and flower-shaped toggle clasps.
Barrel Clasps
Shaped like a small barrel, a barrel clasp includes two parts that screw together for a tight, secure fit. Barrel clasps come in different sizes and several shapes, including rounded clasps, square-style clasps, and long torpedo-style clasps. Some barrel clasps offer a ribbed design, while some are smooth and shiny. These versatile clasps are easy to fasten to your creations and provide a seamless look.
Magnetic Clasps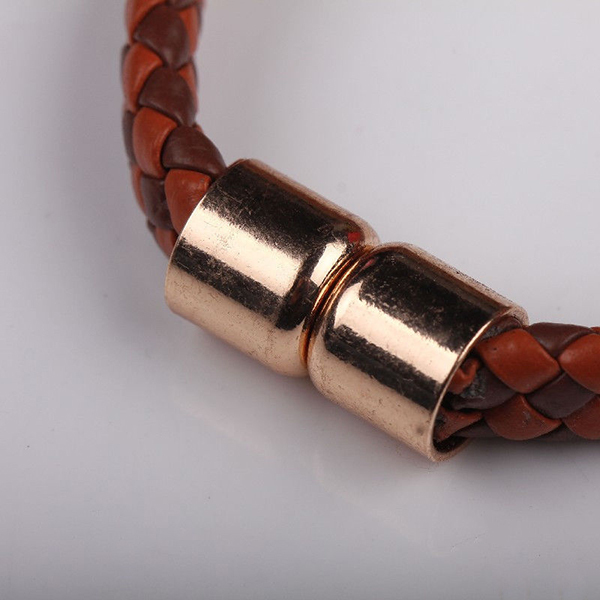 Make it easy to put jewellery on and take it off with the strong hold of magnetic clasps. Magnetic clasps come in different styles, including ball-shaped clasps, barrel-style clasps, and even heart-shaped magnetic clasps. Ball clasps may include rhinestones or crystals, and magnetic clasps come in different metal types including silver, gold, copper, and brass. Each part of the clasp offers a small hoop on the end to make securing the clasp to your piece easy. Magnets provide a strong hold that keeps your jewellery secure. These are perfect for people who have problems operating the small mechanisms of standard clasps.
Box Clasps
Beautiful and interesting, box clasps are larger than other jewellery fasteners. They look like boxes, though not all of them are square. Some box clasps are round or flower shaped. Box clasps offer crystals, pretty designs, or engravings, and use a squeezing mechanism to pull the clasp out of the holder to take the jewellery off. Squeeze the clasp again to place it inside the box and let it go to secure the piece. Box clasps enhance your jewellery even further.