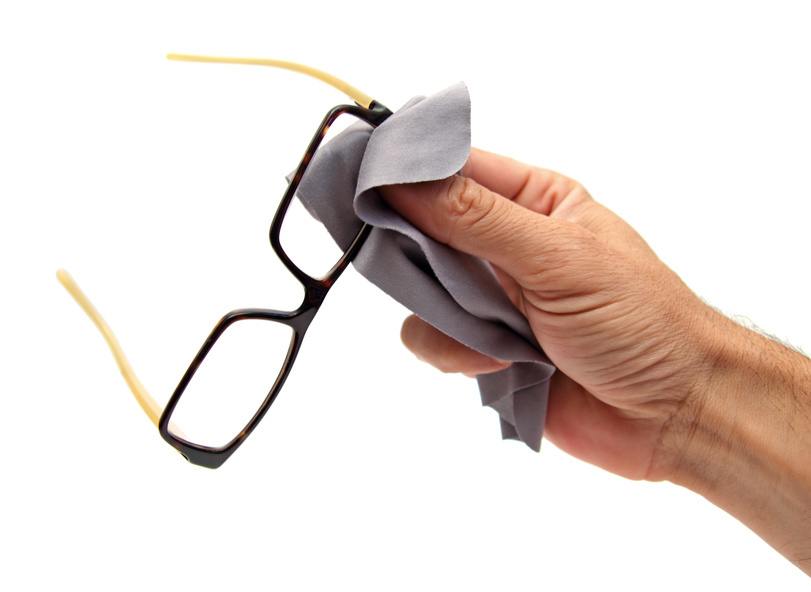 Eye glasses are an important vision aid for many people, allowing for improved eyesight and protection of the eye.
They commonly consist of two lenses that are placed over the eyes and held there by frames that sit on the nose and ears. Glasses are also considered a fashion accessory, with some pairs being produced by top designers.
As eye glasses are relied on by many people, it is important to maintain their quality. Common occurrences such as smudges, dirt, fingerprints and even scratches can hinder the positive effects that glasses can have.
Use this guide as a reference when caring for glasses. If looking to buy maintenance products and accessories for glasses, there are a wide range available on eBay – including varieties such as cleaning cloths, polishes, glasses cases and many more.
Types of Eye Glasses
There are a variety of different types of eye glasses and many that are designed for specific purposes. Not just a visionary aid, glasses can also be a stylish item of fashion.
Typically, they consist of two appropriate lenses held in place by metal or plastic frames. Positioned between the two is a bridge and 'pads' that enable the glasses to sit comfortably on the nose.
Earpieces on either side of the glasses act as hinge devices and are attached to temples (the long 'arms' of the glasses). The earpiece tails off and sits behind the ears to provide stability and comfort when wearing the glasses.
Corrective Lenses- Glasses with corrective lenses are designed to counter long-sightedness, short-sightedness, astigmatism and other sight problems. There are different strength and style lenses available to suit various individual problems and are prescribed by an optician or other eye expert. Lenses include convex, concave, cylindrical and more.
Reading Glasses- Unlike corrective lenses, glasses used for reading are only worn when required and effectively act as a magnifier. Although off-the-shelf reading glasses are available, opticians are able to prescribe the most suitable pair in order to get maximum benefit.
Bifocals and Trifocals- These glasses consist of multiple-focus lenses in order to aid age-related sight and focusing problems.
Other Types of Glasses
There are also other types of eye glasses that are designed to serve other purposes. These are only worn in certain situations and do not typically correct existing vision problems. Types include:
Maintaining Eyeglasses
Caring for glasses is a simple process and one that can ensure maximum visionary gain. Small precautions can also save money on repairs and replacements.
Follow these simple tips when caring for glasses.
Remove Glasses Correctly Removing the glasses from the face may seem like a simple and danger-free process but, if removed carelessly, it can cause unwanted bending of the frames. Be sure to use both hands to reduce chances of the glasses catching on the ears or hair.
Adjust Position Carefully Be careful not to push glasses up by the bridge as this can cause damage and can deteriorate the finish on the material. Instead, carefully adjust them via the top and bottom of the lenses.
Check for Loose Screws Occasionally, screws that hold glasses together can become loose. This can often be solved by either using a glasses repair kit at home. Alternatively, seek help from an optician.
Rinse Glasses with Clean Water Rinsing glasses with clean water removes any dirt or stains that can accumulate over time.After, use a specially designed cloth to rub the lenses dry.
Use a Cleaning Cloth Microfibre cleaning cloths are available for removing smudges, dirty and drying lenses. It is important to use a special microfiber cloth as opposed to clothing or other materials such as tissue in order to prevent extra damage.
Use a Cleaning Solution Special cleaning solutions are available fortougher marks and are often in the form of a bottled spray.
Store in a Glasses Case Once glasses have been removed, they should be stored in a glasses case. Similarly, be sure to store the cleaning cloth in the case – this prevents it becoming dirty.
Refrain from Positioning Glasses on Head This can increase the risk of dropping the glasses and can also bend them out of shape.
Be Wary of the Weather The weather can damage glasses if they are exposed in the wrong manner. Plastic glasses may be particularly susceptible to disfiguration if left in hot weather.
Be Careful When Positioning Glasses Sometimes, glasses need to be removed for a small amount of time. Putting them away in a case for a brief moment may be inconvenient – it is therefore important to position them carefully where they will not be knocked, sat on or fall on the floor.
Eye Glasses Accessories
There are various accessories available to help with caring for eye glasses. These include:
Microfiber cleaning Cloths
Lens cleaners
Eyeglass repair kits
What to Consider When Caring for Eye Glasses
Eye glasses come in many different varieties and styles and each can have their own specifications and uses. It is therefore important to take the following requirements into consideration when cleaning and maintaining them.
Type of Glasses Consider the type of glasses and their requirements. Each style has different uses and features and may require handling in different ways.
Thickness of Frames The thinner the glasses frames, the more delicately they may need to be handled as to prevent any potential bending and breaking.
Material Plastic glasses may react differently in sunlight and too much exposure may cause unwanted damage and disfiguration.
Severity of Dirt or Smudges If dirt is thick or there are many smudges, consider using a cleaning spray in conjunction with a Microfibre cloth.
Frequency of Use The more a pair of glasses are used, the more regularly they will collect dirt and smudges. For example, corrective glasses are often worn permanently and may require cleaning more often than reading glasses.
Price Be sure to shop around to find the best possible price when looking to buy any products to aid help with maintaining eye glasses. If purchasing with eBay, do compare products from different sellers and take into account how much time is left on an auction – a great deal could be just a moment away.
Where to Buy Eye Glasses Maintenance Products
There are a wide range of eye care products on eBay and these cover a range of different needs and uses. These include microfiber cloths, cleaning spray and glasses cases.
eBay sellers are renowned for their reliability and the competitive prices offer excellent value for money - made even easier with flexible payment options.
In order to access a huge range of eye glasses, visit the Vision Care portal. From there you can search items such as 'Glasses cloth', 'glasses case', 'repair kits' and more.
In addition to this, you can also search for terms in the search box present on every eBay page. Buyers often use this tool if they have a clear idea about the item they wish to purchase.
When deciding to go ahead and buy from eBay there are a few tips that will ensure a smooth and safe transaction:
Always read the item description carefully and any conditions that come with it.
Are the delivery conditions acceptable? If it is a 'collection only' listing, make sure it would be possible to travel to collect the item from its location.
Review the seller and their feedback rating in order to ensure that this is the best possible source to purchase the item.
When ready to make a purchase, there are various options available. Bid, BuyitNow, or put down your BestOffer to ensure you don't miss out on the product.eBay users are protected by the BuyerProtectionProgram.
Conclusion
Eye glasses are an important aid when caring for eyes and improving eyesight. They can be used to correct focusing problems, long and short-sightedness and many other issues.
Not only are they functional pieces of equipment, glasses are also seen as a fashion accessory, with many companies offering highly fashionable styles.
With this in mind, it is important to maintain and care for them in order to maximise their lifespan. This can also save money in the long term as there are many different products that can be used as an alternative to buying new glasses.
If looking to buy eye glasses products, take into account this guide and consider the wide range of different styles and types before buying. Decide which product is the most suitable and shop around online to find one at a price that is within a suitable budget. Be sure to read reviews of the product as discovering other people's first-hand experience is always invaluable.
eBay will generally provide eye products such as cases, sprays and other equipmentat an affordable rate and if deciding to go down this route, then take the recommended precautions and use PayPal to ensure a safe transaction.