A print dress is a fun way to spice up a wardrobe. You can pair it with a scarf, wear a colourful cardigan or jumper with it, or dress it up with your favourite jewellery. Try making a print dress yourself from some interesting fabric, or take a plain dress and spice it up with a do-it-yourself print.
Making a Print Dress With a Pattern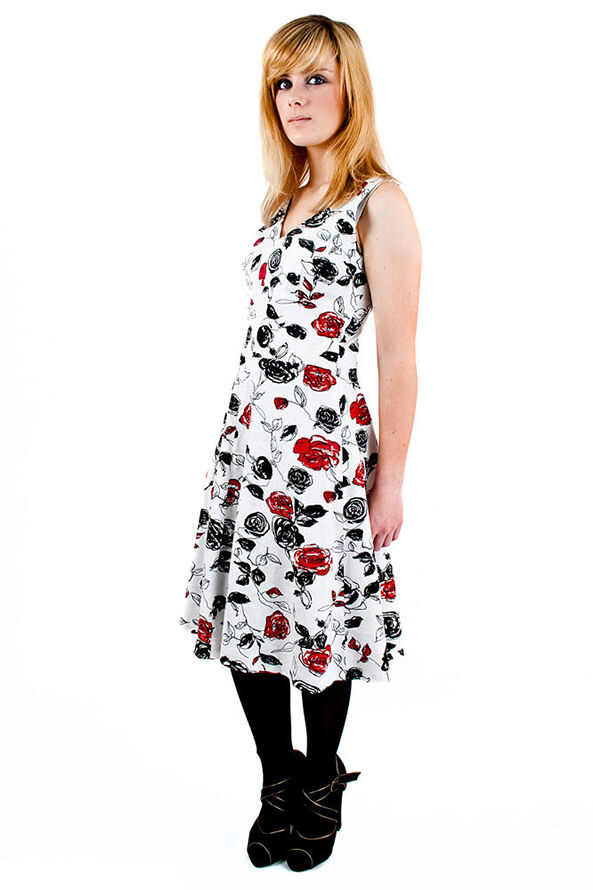 One way to make a print dress is to go shopping for fabric and patterns. First, look for fabric with a print that you love. Remember that the print needs to look good as a dress. Sometimes printed fabric that would be perfect for upholstering chairs or making pillows does not look right when made into a dress. Select a hue that complements your skin tone and a print that flatters your body shape. Once you locate a fun, fashionable printed fabric, select a dress pattern. The pattern must be in your size, with a difficulty level that matches your sewing skills. With plenty of printed fabric and the pattern, create a print dress for yourself.
Making a Print Dress With a Homemade Rubber Stamp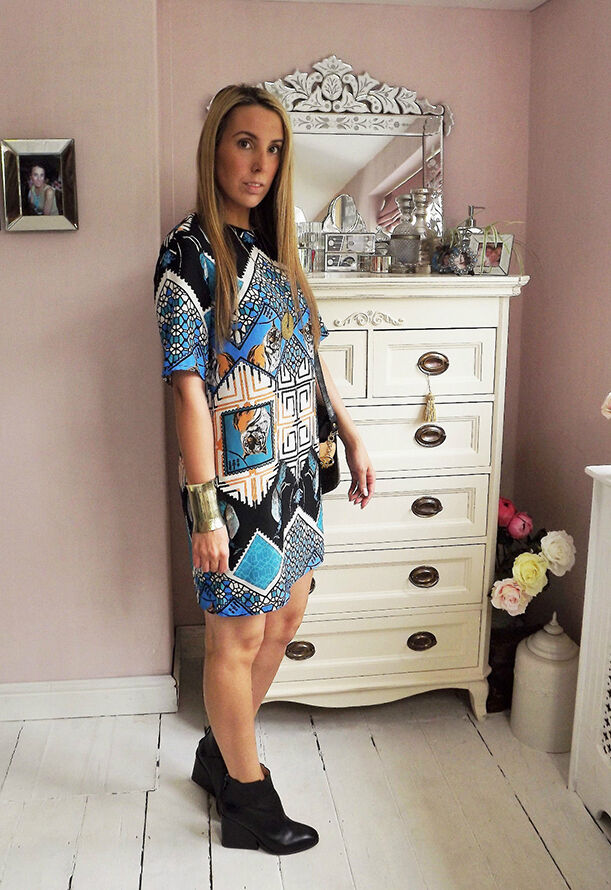 You can also make a fun printed dress using rubber stamps. A simple, beautiful cotton dress is ideal for this project. Draw the image that you want to use for your print or find an image online and print it out. Simple, bold images such as a pony, a dog, a bow, a heart, or a flower work well. Cut out the image from the paper and use it as a stencil to cut your stamp out of the craft foam. Glue the foam cut-out to the wood block, let it dry, and use fabric ink to apply the image to your dress. Before you actually begin to stamp, mark the spots on the dress where you want each image to be, giving yourself a template for spacing. Brush black or coloured paint onto the stamp, press it onto the dress over each marked spot, and let it dry. The result is a fun, one-of-a-kind printed dress.
Making a Print Dress With Potato Stamps
Another way to make a print dress is to use an updated version of the children's potato print craft. Cut a potato in half and carve out a simple raised shape such as a triangle, circle, square, or four-petal flower. Make the stamp fairly deep, chipping away any potato parts that do not belong in the image. With a handy plate or shallow dish full of fabric ink, begin dipping the potato and impressing the image onto the dress. Whenever the potato begins to get soft around the edges of the image, chop off a slice of the raised print area to get a fresh image to work with. When you are done, allow the ink to dry, then put the garment into the dryer for an hour to set the ink.