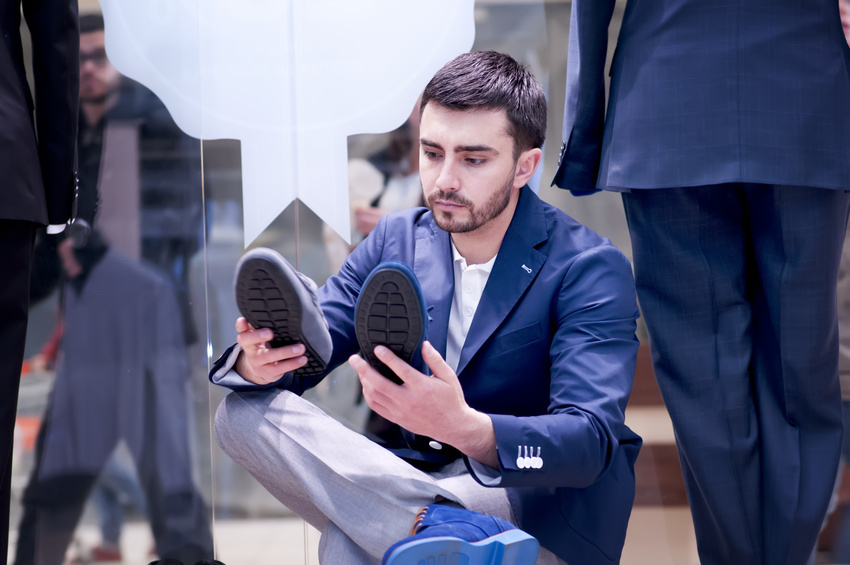 Since its foundation in the 1970s, Camel Active has become a successful lifestyle brand that creates casual workwear, sturdy outdoor clothing and good quality footwear. The range of men's Camel Active boots includes robust outdoor styles and urban designs. Before making a purchase, buyers should learn more about the styles of Camel Active boots.
Camel Active Eunice Boots
Camel Active Eunice is a style of lace-up ankle boots with integrated shock absorption in the heel and removable insoles for maximum levels of comfort. The brown boots are made from Gore-Tex, which ensures that they remain waterproof, but breathable. The boots also have a high quality nubuck upper and slip-proof rubber sole.
Camel Active Rockwell Boots
Camel Active Rockwell boots have a short, lace-up style that is both comfortable and stylish. The brown boots have a shock absorption system and removable insoles. The inner and outer are made from good quality leather and have a gum rubber sole that offers excellent grip on footpaths and smooth floors.
Camel Active Kristian Boots
Camel Active Kristian boots have a rugged ankle style for outdoor use, such as hiking. They feature Gore-Tex, which makes them breathable, as well as waterproof, so buyers can wear them in any weather. The upper is made from good quality leather and the inner is made from man-made textiles. The gum rubber traction sole provides a good grip on a variety of surfaces. The removable insoles are washable and easy to replace.
Camel Active Tibet GTX 12 Boots
Camel Active Tibet GTX 12 ankle boots offer the perfect combination of design and functionality. The high quality leather upper is durable and waterproof, and Gore Tex ensures breathability. The wool lining keeps feet warm and dry in winter. The removable insole can be replaced with a customised version and the laces create a snug fit. Tibet GTX 12 boots are available in black and light brown.
Camel Active Calgary GTX 13 Boots
Camel Active Calgary GTX 13 boots have a military style and are made from heavy-duty black leather. They have seven sets of D-ring eyelets that lace the boots well above the ankles. The rubber sole offers excellent grip on a variety of terrains, while Gore-Tex ensures that the feet stay dry and comfortable in all conditions.