With a deceptively simple premise and endless possibilities, Minecraft blew open the idea of sandbox gaming. It allows players to approach objectives and gameplay styles with their own unique sensibilities, and the game has earned its place as one of the bestselling video games in history. Minecraft is available in several different versions to captivate the imaginations of players with all types of computers and gaming systems. Learning about available options help buyers select the versions they want to play.
PC Versions
The PC version is the original game that started it all. PC gamers have access to the largest and most powerful version of Minecraft on various types of computers, including Mac, PC, and Linux. Minecraft includes the same content and performs similarly on all the different types. It is useful to note that technically two versions of Minecraft exist for the PC. The developer no longer upgrades the original version, Minecraft Classic. The current version, simply called Minecraft, receives full support and updates from the developer and is the most widely played version.
Console Versions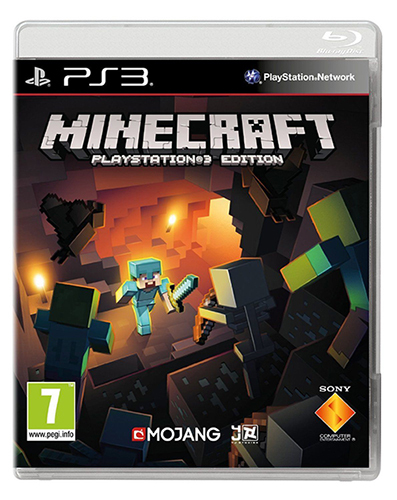 Minecraft is also available on console gaming systems Xbox 360 and PS3. These versions of the game offer many of the same gameplay features that attracted millions of players to the PC version. As an added bonus, the console version allows players to relax on their sofas or beds and play with the convenience of controllers. Buyers should note that some differences do exist between the PC and console versions. For example, the console versions have a limited world size and fewer usable objects. In addition, updates for the console games are several months behind the PC version. Both Minecraft: Xbox 360 Edition and Minecraft: PlayStation 3 Edition offer physical copies of discs with cases for easy storage.
Portable Versions

Players who want to get their Minecraft fixes on the go can enjoy the game on their iOS or Android phones. Like the console versions of the game, the Pocket Edition for mobile phones is a more limited version of the full PC game. Players have a smaller game world, fewer enemies and objects exist in the world, and updates lag behind the PC version. However, Minecraft: Pocket Edition still offers plenty of opportunities to get creative and enjoy the world-building and adventure aspects of the game.