Motorcycle riders know that the most important safety features for a bike are good tyres. As the tyres are the only parts of the motorcycle in contact with the road, allowing them to become worn or fitting the wrong size can turn an exhilarating motorcycle ride into a game of Russian roulette. Motorcycle enthusiasts should learn how to select the right motorcycle tyres for their bikes.
Matching Motorcycle Tyres
Buyers should always purchase motorcycle tyres in matching pairs, that is, the same brand with the same tread pattern. In fact, it is illegal to use certain combinations of tyres on a motorcycle, so if only one tyre is damaged, bikers must replace both of them at the same time. Bikers that find a good deal on used motorcycle tyres should check that they are a matching pair with an even tread.
Choosing the Right Type of Motorcycle Tyre

There are numerous choices when it comes to brands and types of motorcycle tyres, including Track Day, Hyper Sport, Sport Touring, and Supermoto tyres. Bikers should check the owner's manual for information about which tyres the manufacturer recommends. Other factors to consider are the technological advances made to motorcycle tyres in recent decades. Modern street tyres can last over 6,000 kilometres and handle wet roads safely. This means that it is not necessary for the average rider to pay extra for racing tyres.
Motorcycle Tyre Mileage vs. Traction
Before shopping for motorcycle tyres, buyers should consider whether it is more important to get more mileage or more traction. Stiffer rubber provides more mileage, but less traction. On the other hand, rubber that grips the road better wears out sooner. Riders of large touring bikes, such as the BMW K1600 GT or Goldwing, should choose tyres that not only offer traction, but handle the great weight of the bike.
Mounting Motorcycle Tyres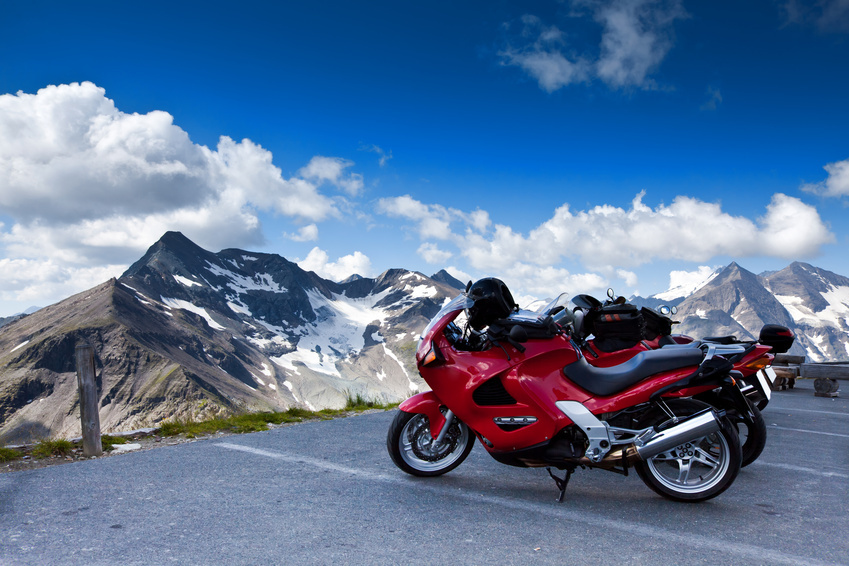 Many tyre dealers offer "free mounting", but it is important to find out what type of mounting is included. Off-bike mounting means the rider must remove the wheels, transport them to the dealer for tyre mounting, and then take them back to reinstall them on the bike. Off-bike mounting means the rider must take the bike to the dealer, who mounts the tyres.