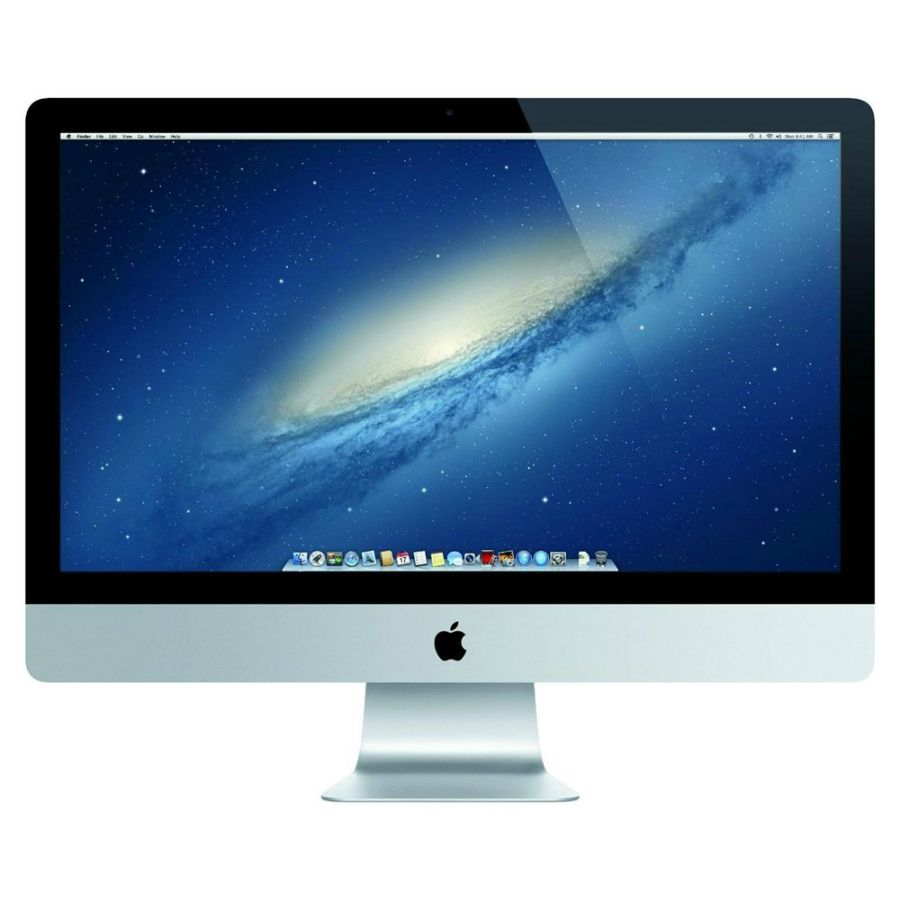 Apple has kept it relatively simple by not offering buyers too many alternatives to choose from when it comes to buying desktops and all-in-ones, and this is something that definitely helps simplify the buying process. Favoured by a number of musicians, visual artists, and gaming aficionados, the demand for Apple computers only continues to grow, and people who use Apple machines seldom wish to use anything else. Given that these machines have evolved with time, even if you've owned an Apple computer in the past, it is imperative that you know just what is on offer in today's marketplace, and you should make your decision in accordance.
Establishing whether you need a desktop or an all-in-one is the first thing you should do, and this involves choosing between your three basic offerings. You have to address aspects like the functionalities you are looking for, processing capabilities, storage space, and not to mention, the need for a screen and its size. When it comes to buying Apple desktops and all-in-ones on eBay, you can expect to come by the latest offerings, as well as models that the company no longer manufactures, and shopping on eBay presents buyers with other benefits as well.
A Desktop or an All-in-One?
Apple, with its iconic iMac design that incorporated a cathode ray monitor along with memory, motherboards, and other components, in a way, paved the road for the other all-in-ones that followed, and their design has evolved considerably since then, with cathode ray monitors now a thing of the past. With the widespread use of LCD panels to serve as displays, there has been a significant reduction in the sizes of commonly available all-in-ones, and other components have reduced in size as well.
The Differences
The distinguishing feature between an Apple desktop and an all-in-one is the presence or absence of an additional box that houses the computer's hard drive, motherboards, and other components. In the case of an all-in-one, these components are integrated within the computer's monitor. This integration offers a cleaner look, owing to the absence of wires, and can work particularly well if you have to deal with space constraints.
Certain users do cite the difficulty or inability to upgrade an all-in-one as a drawback, but given the specifications to which Apple's iMac can extend, this should not be a concern for most users. However, in the event that the display suffers from irreparable issues, it can result in investing in a new computer, and this is certainly not the case if you are using a desktop.
The Alternatives
The three basic alternatives from which you have to choose when purchasing Apple desktops and all-in-ones on eBay comprise of the iMac, the Mac Mini, and the Mac Pro. iMac is Apple's all-in-one offering. The display, the memory, the processors, and other components are housed within a single unit, and the iMac comes with an external wireless keyboard and mouse or trackpad. iMac and Mac Pro come without monitors, and the Mac Mini comes without a keyboard and mouse.
iMac: The All-in-One
Apple's iMac continues to remain its only offering in the all-in-one section, although buyers do have the option to tweak its specifications in accordance to their liking. When it comes to screen sizes, the two available options that Apple currently sells include 21.5 inches and 27 inches, and neither of these offer touchscreen functionality.
Tech Specs
All iMacs continue to use Intel processors, and while the 21.5-inch variant can go up to 3.1 GHz quad-core Intel Core i7 processor, the 27-inch variant is capable of running with a 3.4 GHz quad-core Intel Core i7 processor. While the 21.5-inch variant comes with a 1920x1080 LED-backed LCD panel, the 27-inch model comes with a 2560x1440 LED-backed LCD panel. While both are offered with 1 TB of storage space, you can choose up to 3 TB with the 27-inch variant. When it comes to the graphics processor, while the 21.5-inch variant allows you to choose between NVIDIA GeForce GT 640M and 650M, the 27-inch version allows you to choose between NVIDIA GeForce GT 660M, 675M, and 680M. RAM is expandable up to 16 GB with 21.5-inch models; and up to 32 GB with 27-inch models.
Mac Mini
The Mac Mini works as an excellent entry-level desktop alternative, and can be ideal if you are thinking about upgrading from an iMac. It comes in a fairly compact design, making it easy to place just about anywhere, and is looked upon as a highly energy-efficient model. It is more than enough to handle everyday needs like word processing, surfing the Internet, listening to music, watching movies, and even some basic image editing; it can also be used with two displays.
Tech Specs
The standard Mac Mini comes with the Dual-core Intel Core i5, it gives you the option to choose the 2.6 GHz Quad-core Intel Core i7, and it can also be purchased with the OS X Server. Its RAM is expandable up to 16 GB, and when it comes to hard drive alternatives, you get to choose between a 256 GB solid-state drive, a 500 GB or 1 TB hard drive, or a 1 TB fusion drive. Unlike the iMac, the Mac Mini gives you a FireWire 800 port, and like the iMac, it comes with four USB ports, two thunderbolt ports, Wi-Fi and Bluetooth capabilities, and an SDXC card slot.
Mac Pro
The Mac Pro is as good as it gets, and if you are looking for top-of-the-line performance, this is the option to choose. The biggest advantage of the Mac Pro is its size, given that it is capable of holding four hard drives, significantly more RAM, and multiple graphic cards. In addition, it can be connected to more than two displays. When it comes to buying the Mac Pro on eBay, you have the option to look for those that come with single processors as well as dual processors.
Tech Specs
While the single processor Mac Pro allows you to choose between a 3.2 GHz Quad-Core or a 3.33 GHz 6-Core Intel Xeon processor, the dual processor variant comes with two 6-Core Intel Xeon processors, allowing you to choose between 2.4 GHz, 2.66 GHz, or 3.06 GHz. The single processor variant's RAM is expandable up to 16 GB, and with the dual processor variant, this can go up to 64 GB. Internal storage in both can go up to 8 TB, and both allow you to choose between ATI Radeon HD 5770 and ATI Radeon HD 5870 graphics processors. The Mac Pro comes with five USB ports, four FireWire 800 ports, two MiniDisplay ports, as well as Wi-Fi and Bluetooth capabilities.
Which to Choose?
When it comes down to making the decision, you should establish just what you need in terms of specifications, and the table below should help you arrive at a suitable decision.
Model

Pros

Cons

iMac

Built-in display

Requires minimal space

Good enough for most domestic purposes

Slowest Apple desktop alternative

Not ideal for image and video editing

Mac Mini

Compact

Cheapest Apple desktop

Quiet

Needs external display

Limited storage

Limited connections

Mac Pro

Most powerful alternative

Can run multiple displays

Expensive

Bulky

Noisy
If you don't need too much from your computer, like the idea of living without wires, and think an all-in-one is something you can do with, opting to buy the iMac is a good idea, and you can definitely get its specifications to meet your needs.
Buying Apple Desktops and All-in-Ones on eBay
When shopping on eBay, you are presented with way more alternatives than what Apple currently offers, simply because you have older models to choose from as well. For instance, in addition to the now available 21.5-inch and 27-inch iMac alternatives, when shopping on eBay you can also expect to come by its older 15-inch, 20-inch,, and 24-inch alternatives. As with the iMac, you can also expect to come by older versions of the Mac Mini and the Mac Pro.
If you wish to save some money, you can do so when shopping on eBay because of the seller and manufacturer-refurbished Apple desktops and all-in-ones on offer. You also have the option of browsing through a number of used Apple computers on offer through eBay, although, if you intend to do so, it is best to exercise due diligence.
Take into account that different sellers are known to charge different postage and packaging costs, and while these costs may seem high in some cases, you can also expect to come by sellers who often allow their products to be picked up in person for free.
Conclusion
Getting an Apple user to look elsewhere is not easy, and the number of first-time Apple users only continues to grow. Buying an Apple desktop or all-in-one blindly, however, is definitely not suggested, and given the money you have to spend when buying any of these machines, knowing what you need ahead of time only helps. For instance, if you can do with a Mac Mini, you really do not have to spend around five times more by investing in a Mac Pro.
Take into account how the machine is used and make your decision accordingly. For instance, if your bread and butter relies on how well the computer can perform in the graphics department, going the Mac Pro way is your best bet. On the other hand, if you are looking for a second computer, or one that can take care of your children's homework requirements, an iMac is ideal. Aspects like storage space, RAM, and processing speed also need your attention, and even though these can vary within a given model, you cannot expect to upgrade a Mac Mini to match the capabilities of a Mac Pro. Lastly, while the Mac Pro comes with an optical disc drive, the iMac and the Mac Mini do not.